This week the girls and I made a bunch of needle felted leaves for our fall craft. I'm not entirely sure what we are going to do with the completed wool leaves (I have several ideas), but I know another project will be coming shortly. We always enjoy working with natural fibers, and these wool roving leaves are very pleasing.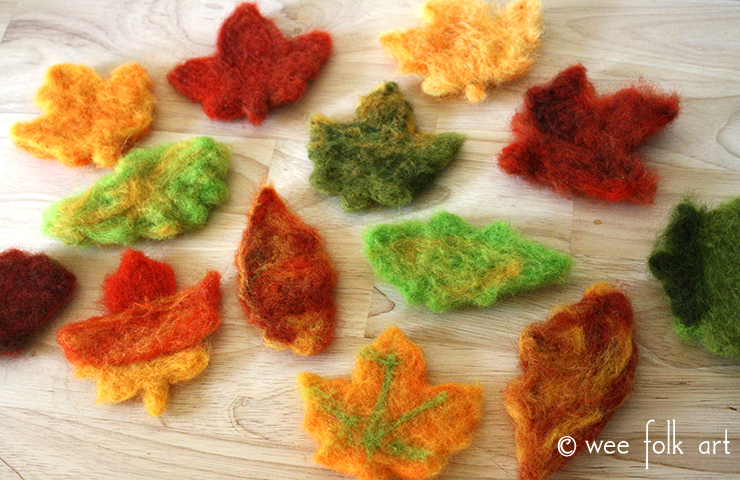 Needle Felted Leaves Fall Craft Materials:
I really like the tin Maple Leaf and Oak Leaf Cookie cutters we bought that are made in the USA by Ann Clark. They are sturdy and the perfect size for this project.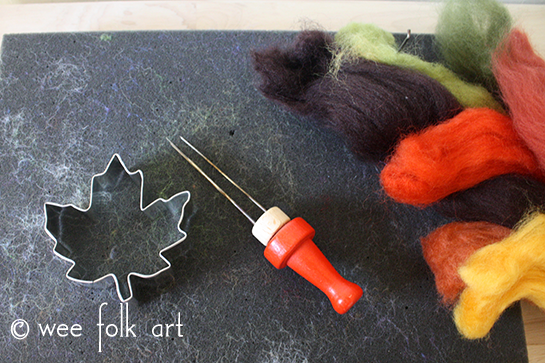 Needle Felted Leaves Fall Craft Directions:
Choose several similar colors of wool roving.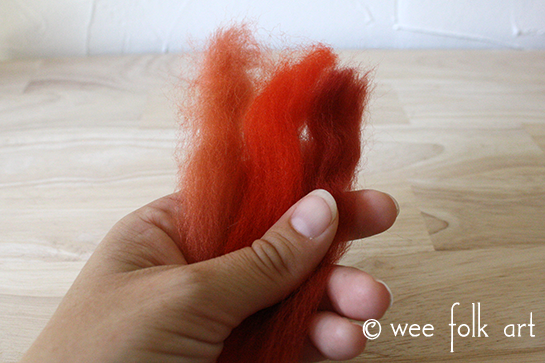 Blend the fibers together by pulling them apart several times and re-aligning the fibers.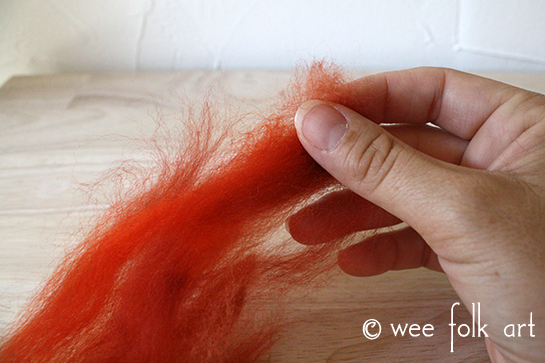 Set your cookie cutter on your foam mat. Lay the wool roving over the leaf cookie cutter. (Note in the picture I didn't cover the whole leaf cookie cutter so you could see it in the photo. You should be sure to cover the whole cookie cutter.)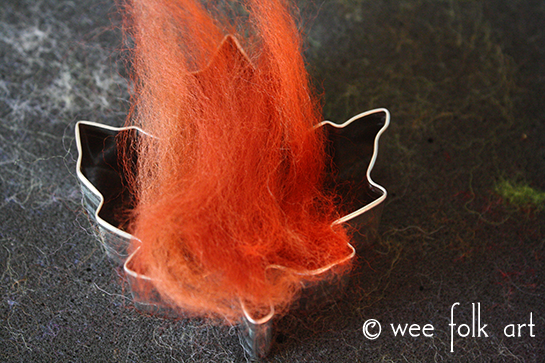 Start with a single needle, work the corners and edges into place. As you do this, work in the wool roving that is hanging over the edge of the leaf cookie cutter.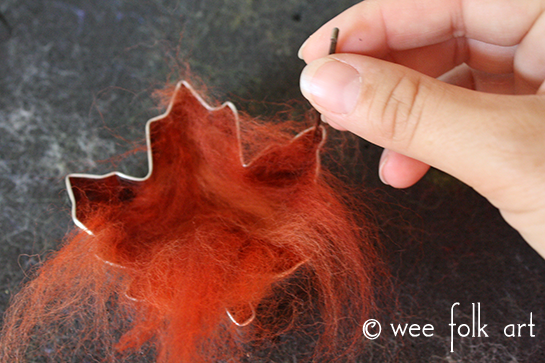 Once the edges have been defined, you can switch to a multi-needle tool to felt down the center of the leaf.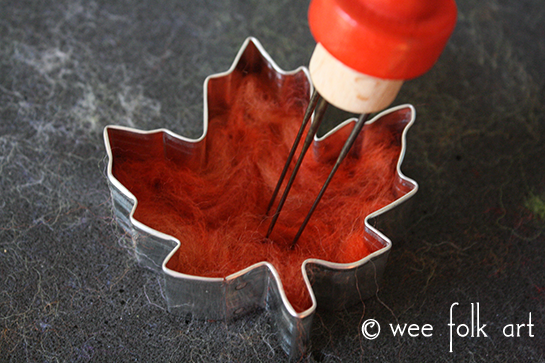 After the first layer is loosely needle felted, add a second layer of wool roving. Follow the same directions as before.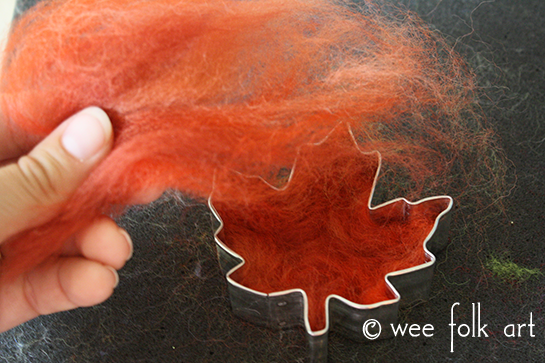 When the needle felted leaf has begun to take shape, you can remove the cookie cutter. Flip the needle felted leaf over and felt the back as well.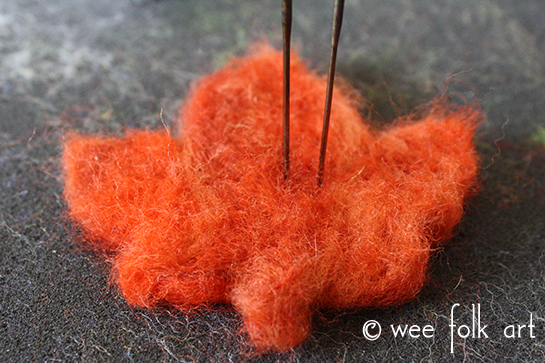 Clean up the edges by using a single needle to felt in the corners.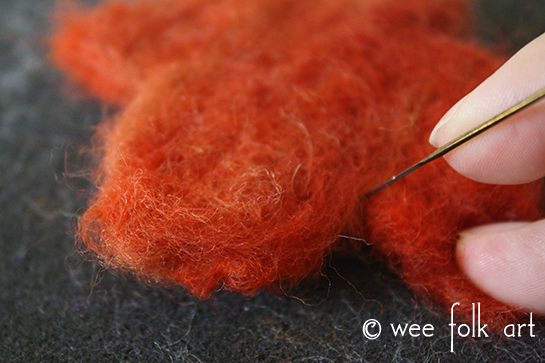 When the needle felted leaf is complete, rub it in between your hands. This will help felt down any additional fuzziness.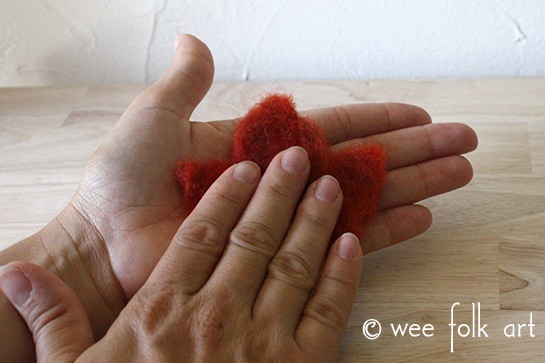 Your needle felted leaf is now complete.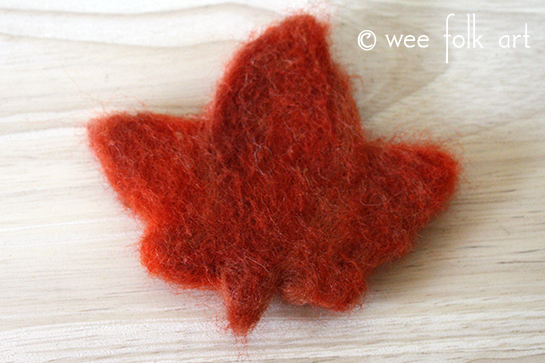 We are making a bunch of needle felted leaves. We have plans of making a larger project with all the colorful wool roving leaves.