Using my new rigid heddle loom I was able to weave an awesome scarf in just 2 hours! The set up was easy and once I got started I couldn't stop!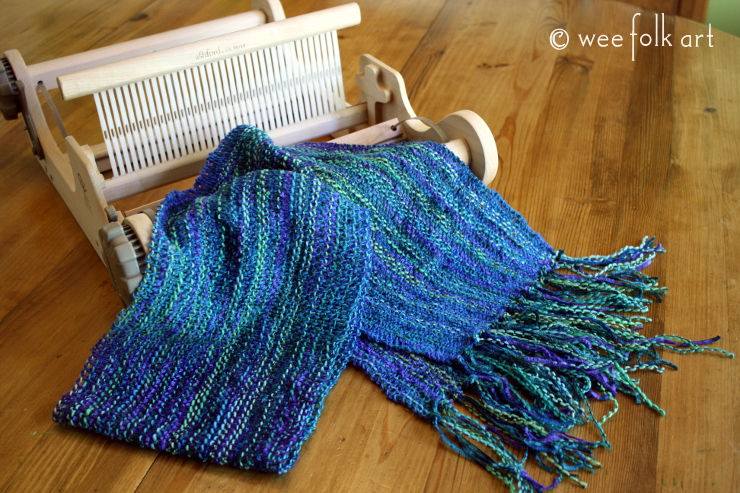 Over the years I have done many weaving projects on small framed looms, branches and other simple looms. It has long been a dream of mine to get a large floor loom. Alas, first I couldn't afford one, then I didn't have the floor space for it, and when I finally could get one, the arthritis in my back has prohibited me from bending over one. Finally, after much dreaming, I decided to get a table loom. Since I still didn't know how well my back would take to weaving, and because I'm always cold and wear scarves almost all year round, I decided to purchase the Ashford Samplet Rigid Heddle Loom. It has a 10″ weaving surface… just perfect for scarves and practicing new weaving techniques.
I ordered it and it seemed to take FOREVER getting here! Okay, it was just a week. Have I ever mentioned I have the patience of a hungry tot? Anyway, it came in on Saturday, but since we had 3 of the grandbabies spending the night, I had to content myself on taking wistful glances at the unopened box, knowing I wouldn't have time until Sunday afternoon to unwrap the treasure. Between the time the children left late morning and everyone returned for Sunday dinner, Tim put together the loom and helped me warp it!
I used 2 different yarns. For the warp I used Crystal Palace Aria Yarn – 111 Aida and for the weft I used Crystal Palace Sausalito Yarn – 8108 Mediterranean. I purchased them from Jimmy Beans Wool.
Set up was a breeze! Of course, my partner in crime helped 🙂 We first watched this excellent Video from Ashford on how to use my rigid heddle loom.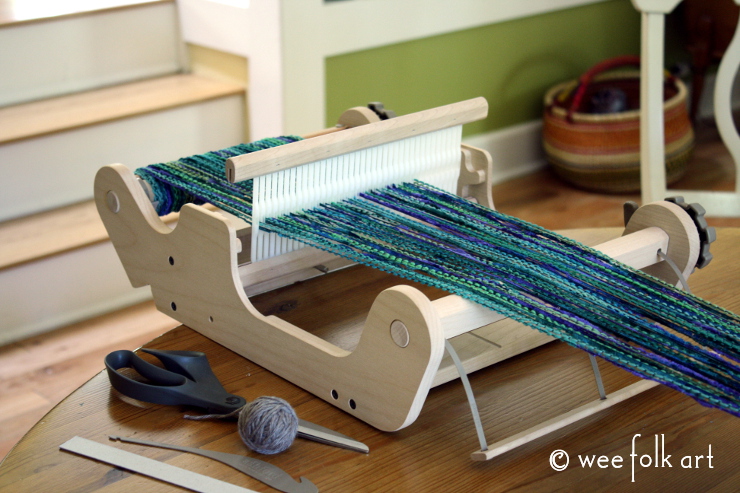 I used the whole skein of the Aria yarn. There were 56 warp threads and I made them 84″ long… the distance of my table.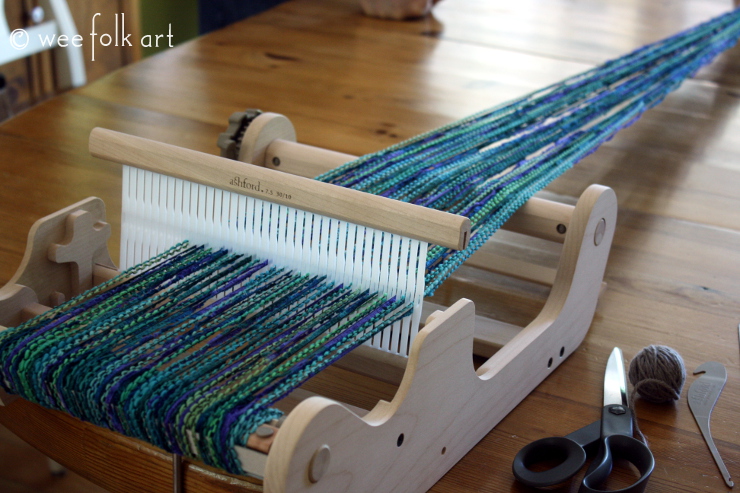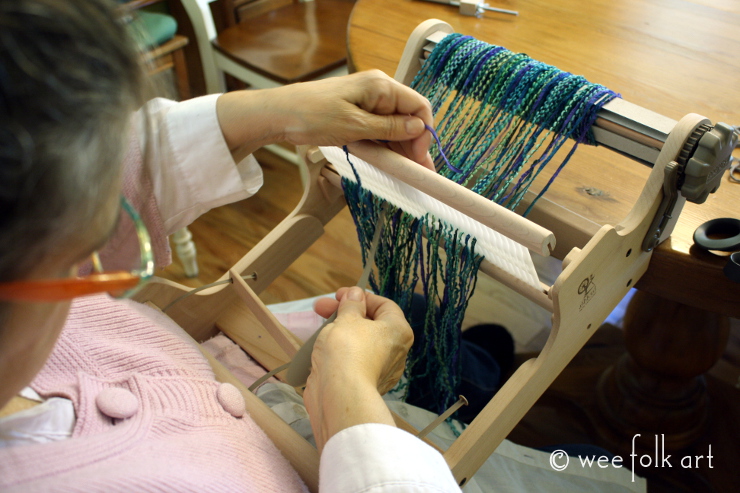 And who know it would be so much fun loading the shuttle?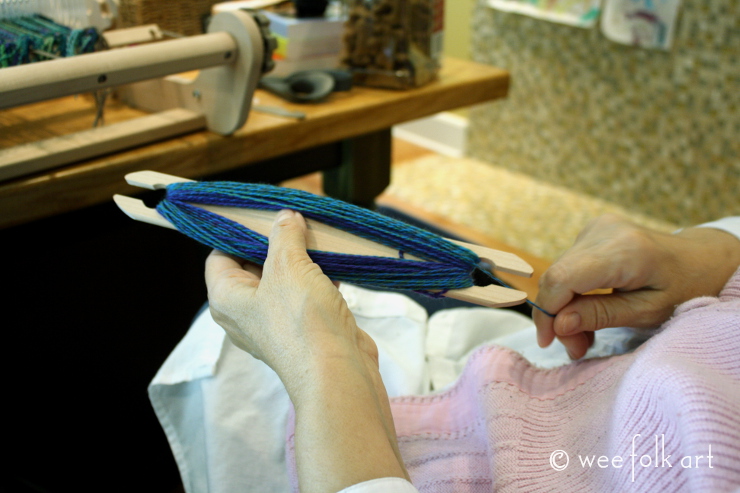 Isn't it pretty?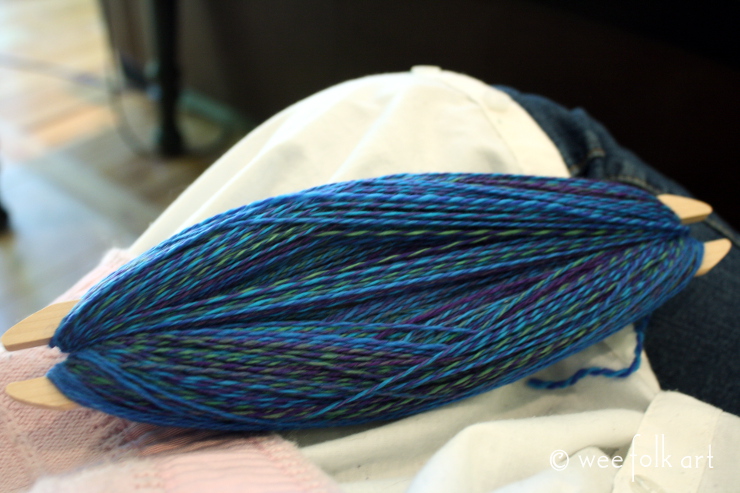 With my rigid heddle loom I could sit in my super duper comfy desk chair and the loom rested on my work desk. Pain free weaving… YAY!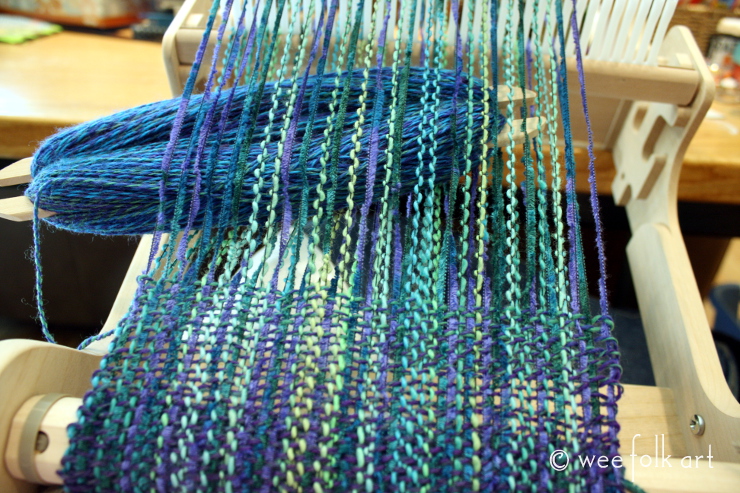 This was my first ever project and I was done in 2 hours. Not bad!
Of course it's not perfect BUT I was delighted with how it turned out. I don't know which I think is prettier… the scarf or the rigid heddle loom. Oh, I love them both!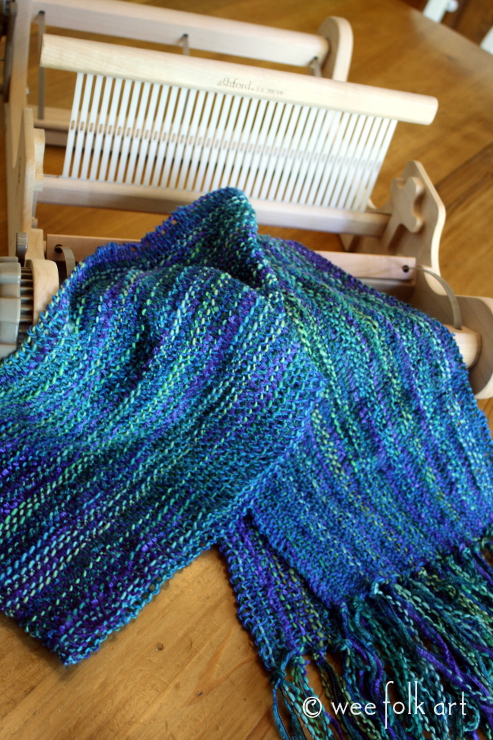 The scarf turned out pretty and soft. The scarf is long enough to wrap around my neck twice… just the way I like scarves. Too bad it was 84 degrees outside today. I will have to wait a wee bit before I can wear it out and about.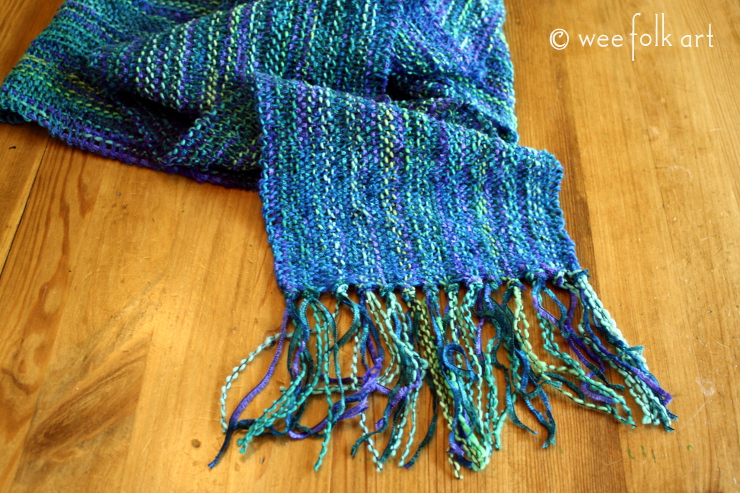 Check out the fringe. I love how wonky the Crystal Palace Aria Yarn is.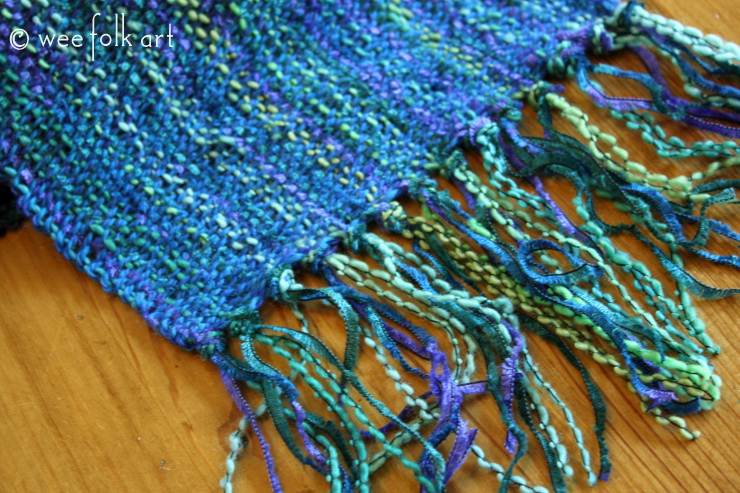 I also started a weaving journal in one of my pretty Moleskine Journals. It is Underwater Blue and it pleases me to just look at it and hold it 🙂 I get giddy thinking about all the projects that will be included in here over time.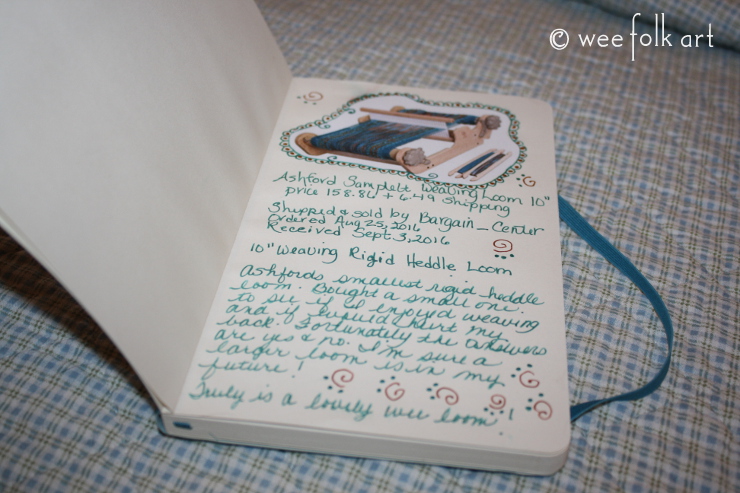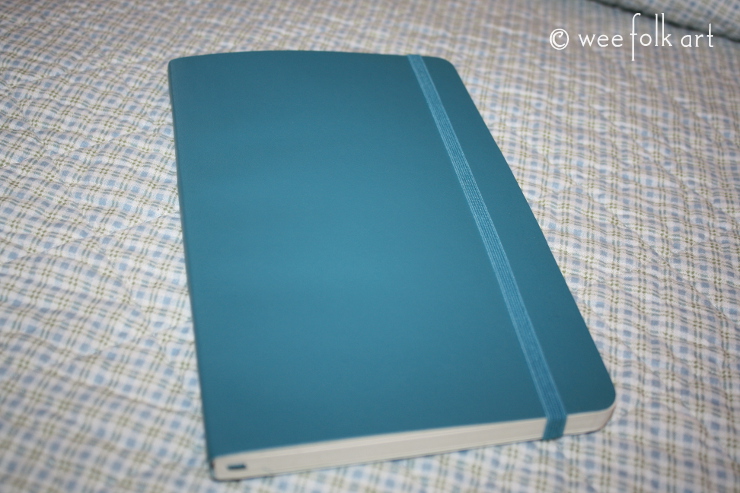 Bottom line… if you've been thinking about learning how to weave, this is an excellent place to start. I have a ton more yarn on its way. Guess what everyone is getting for Christmas this year?