For those of you who had been following along with our State Studies Unit 1, I wanted to let you know that our State Studies Unit 2 is almost complete. I have been adding everything you need to do the unit on the State Studies Unit 2 Overview page. I will not be sharing each and every week in a separate post for this unit but instead have added everything to the overview page. Be sure to stop by and check it out. I hope to have every resource completed by the end of next week.
Today I'm sharing the Oil Pastel & Watercolor Bridge paintings we did after reading Pop's Bridge.
Materials:
Watercolor Paper
Oil Pastels (or crayons)
Watercolor paints and brush
Images of suspension bridges to work from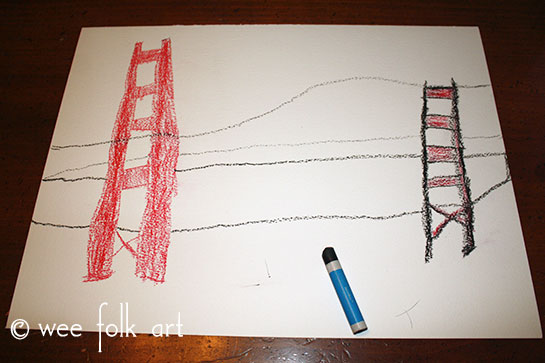 The lines of a suspension bridge make for an interesting art study. Start by looking at images of the Golden Gate Bridge on line or in your books.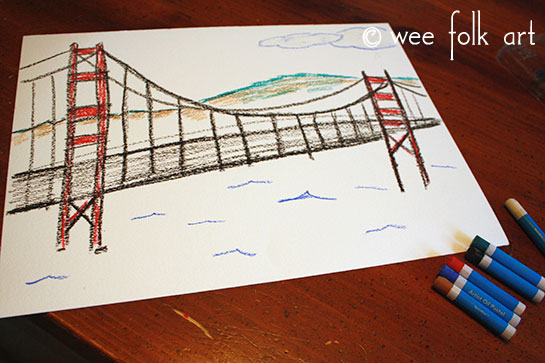 Use oil pastels (or crayons will work) to draw the overall structure of the bridge, land edges, and small details like waves and clouds.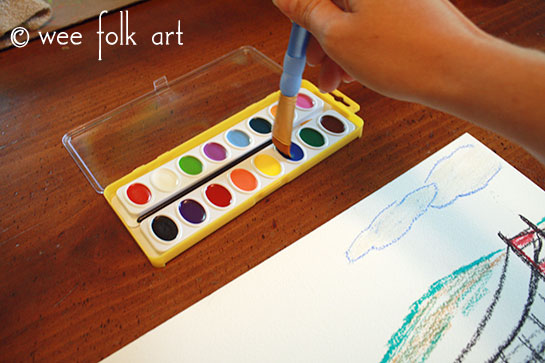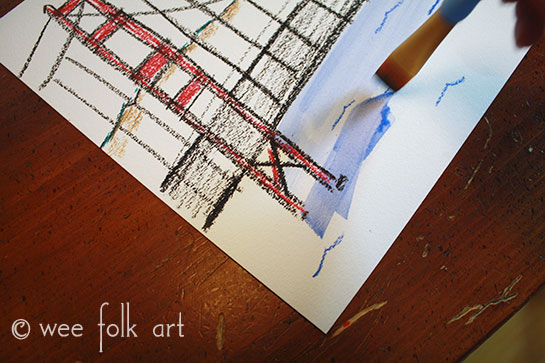 Paint over the entire surface with water color paints. The paint will not stick to where you colored with oil pastels. This means you can color in the clouds with white and they will pop out when you paint over them. Check out our Stormy Night Paintings for more ideas using this technique.