As you may remember, a few weeks ago the kids made hand dipped beeswax candles (you can read about how making the Hand Dipped Beeswax Candles here). They had to cure in the freezer for 3 weeks so that gave us some time to come up with an awesome way to display these special candles. Since there were 6 candles, I decided in true Wee Folk Art fashion, that we need a set of Rainbow Painted Wooden Candle Sticks.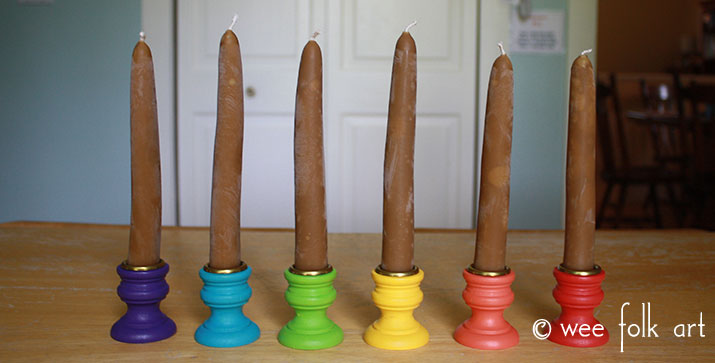 I ordered a couple of different styles of wooden candle stick bases from one of our sponsors, Casey's Wood. I also picked up some brass ring inserts from them. To finish the wood, I used our soy craft paints and beeswax finish, which are available at A Child's Dream in their woodworking section.
Rainbow Painted Wooden Candle Sticks Materials: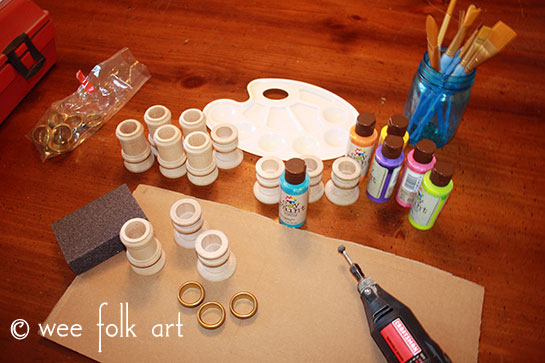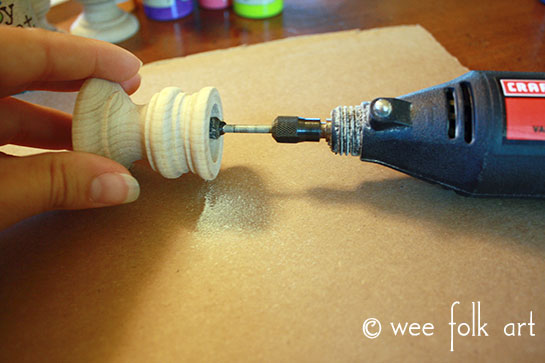 Our brass ring inserts didn't quite fit into our candle sticks. So, first you will need to sand out the inside of your candle stick. Cover your workspace and follow general woodworking safety guidelines (such as wearing goggles and mask). If you have a dremel it will make this process much faster… but if not you can just use sandpaper. Sand out the inside of your candle stick, evenly all around, until your brass ring inserts will fit in snuggly. You don't want the rings to be loose. Sand the outside of the candle stick for a smooth feel.
I custom mixed my paints a bit to tone down the ultra bright colors. I added some pink to the orange for a more peachy color. I also added a bit of pink to the red. I added blue to the green and gold to the yellow. Remember you don't have to use the colors exactly as they come out of the bottle.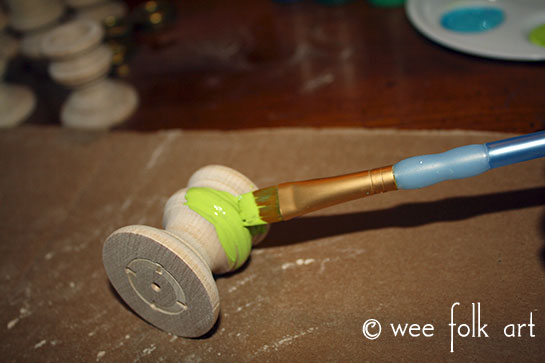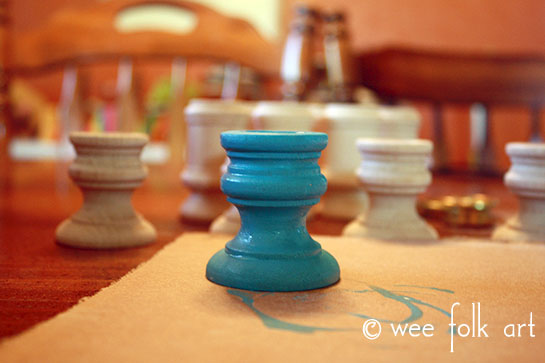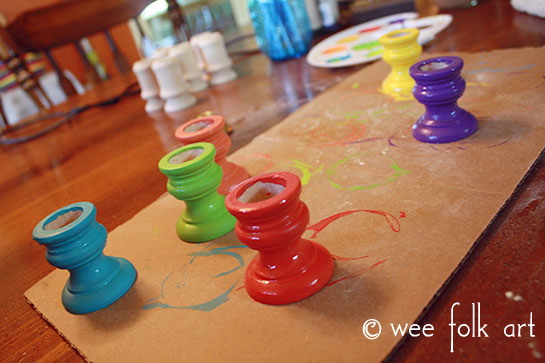 For some colors, you will need to apply a second coat of paint after the first coat has completely dried.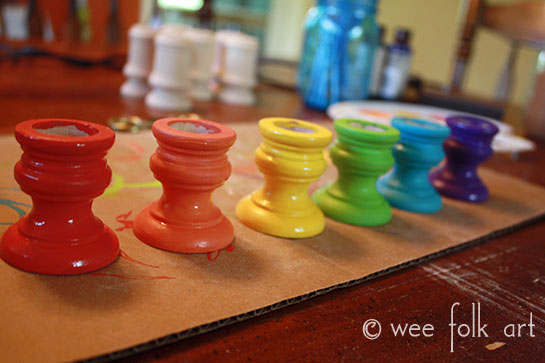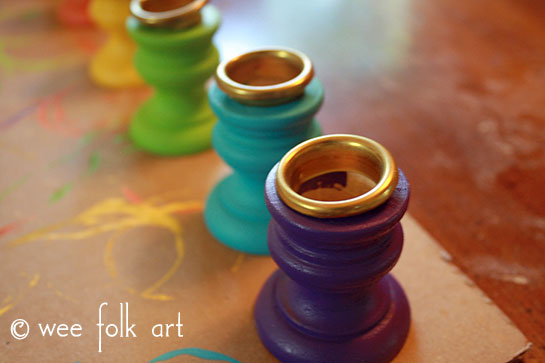 Once your paint is dry you can now insert your brass rings. Place a ring into the hole. It should be a tight fit and you will probably not be able to push it in by hand.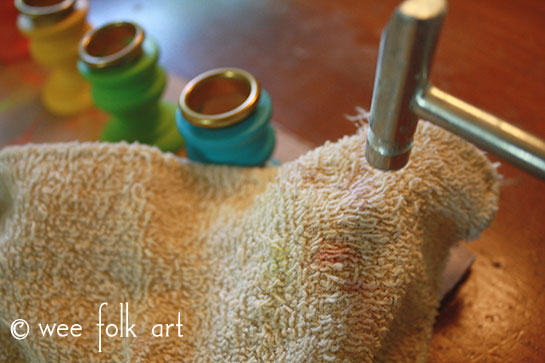 Use a rubber mallet or place a rag on top of the candle stick with the ring lined up correctly and use a hammer to tap the brass ring into place.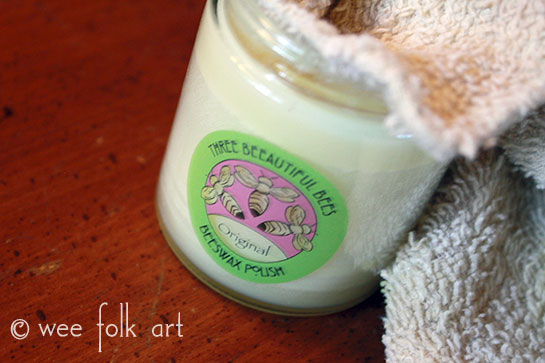 When the paint is completely dry, you can now apply a coat of beeswax finish to the outside of your candle stick.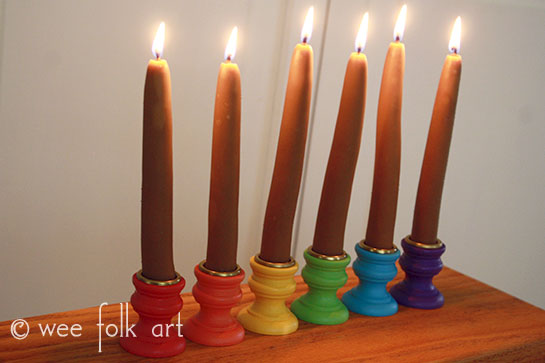 Insert your candles and you now have a beautiful Rainbow Painted Wooden Candle Sticks center piece that will add charm and whimsy to your decor.