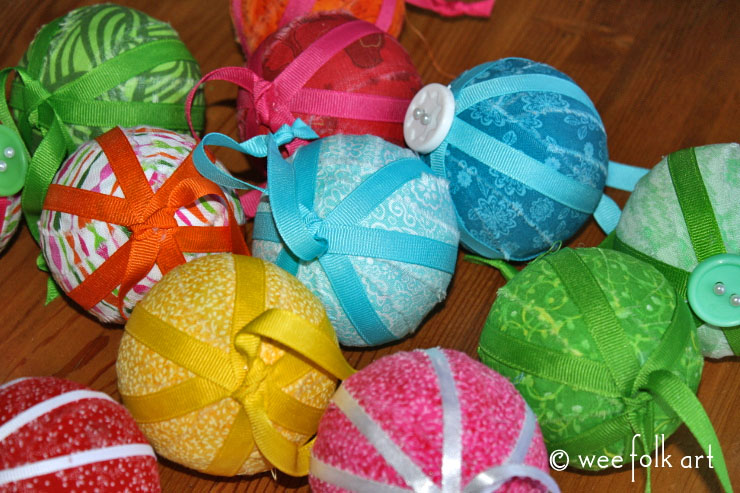 This is our month of ornaments! Today we are sharing simple rag ball ornaments. Simply rip and tear strips of fabrics, wrap them around Styrofoam balls, add a little ribbon and you are good to go. If you have a large stash of yarn balls, you can wrap them, too. Although we used a hot glue gun, if you are making them with children, you can use craft glue, they will just take longer to dry.
---
Materials:
3″ Styrofoam balls
assorted quilting fabrics
ribbon 1/8″ – 1/4″
assorted buttons
bead headed straight pins or florist pins
hot glue gun
Directions:
Rip fabric into 3/4″ strips. If your fabric is 44/45″ wide, you will need 2 – 3 strips. Note: Although you can cut the strips, ripping them will cause the edges to unravel a bit and give that rag ball look to them.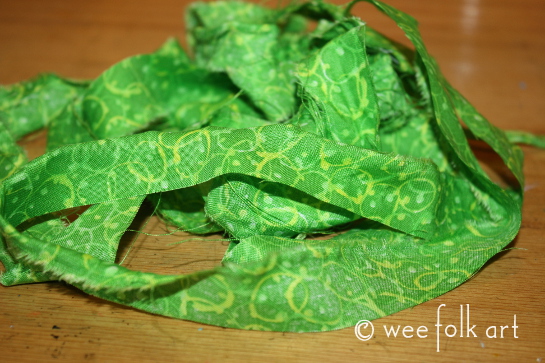 Place some glue on the ball.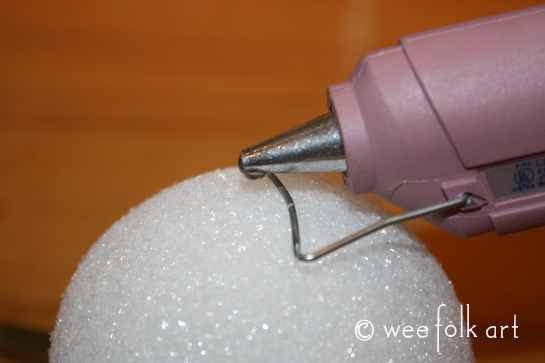 Attach a strip and cover the whole ball with the fabric gluing on more strips as you need them.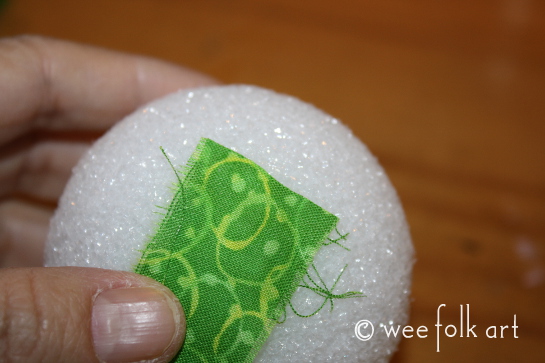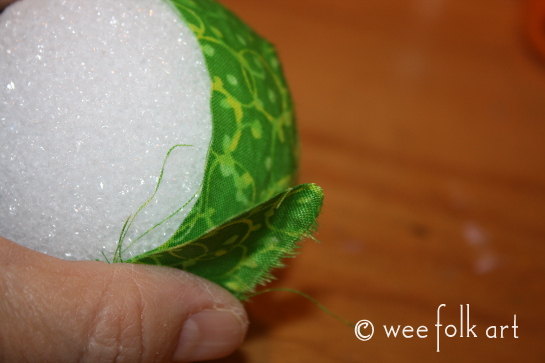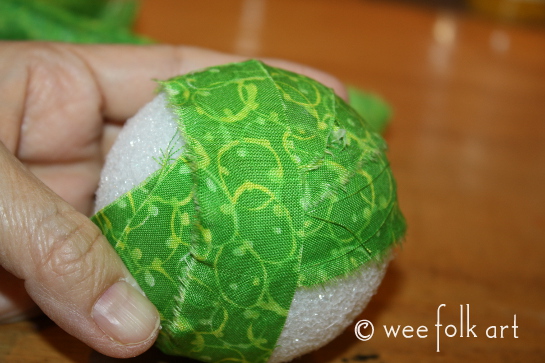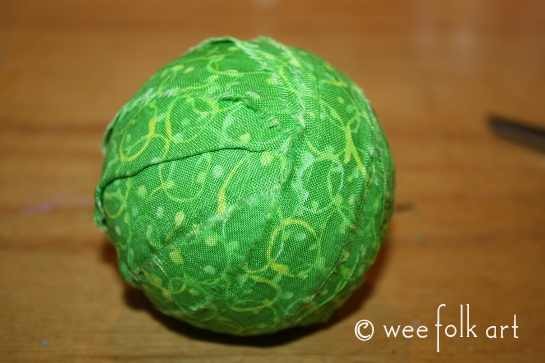 Glue ribbon to the bottom of your ball and wrap. Every time I got back to the bottom I added a little dab of glue to hold in place.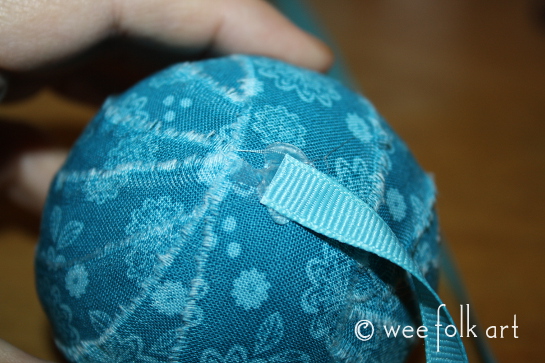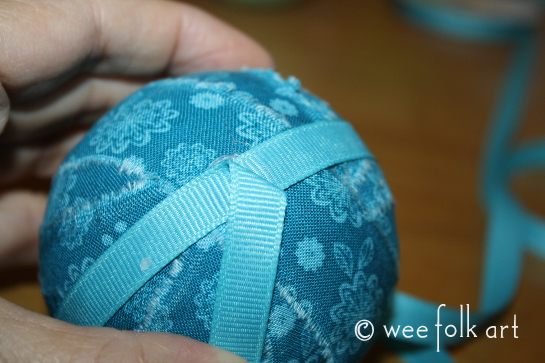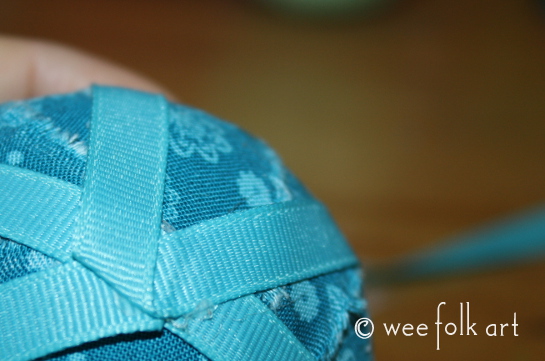 When you are done adding the ribbon, pin a button to the bottom covering up your start and stop points.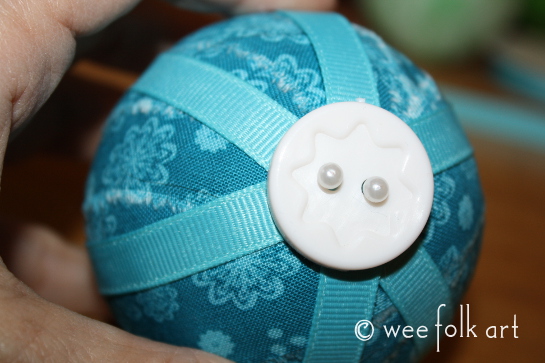 To make the hanger cut another piece of ribbon 12″ long. Slide it under the decorative ribbon at the top.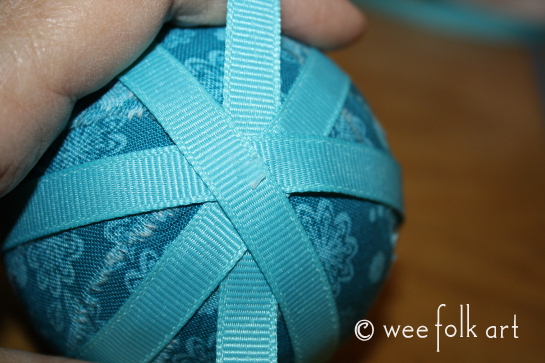 Tie the ribbon in place making sure your ends are the same length. (About 6″ long.)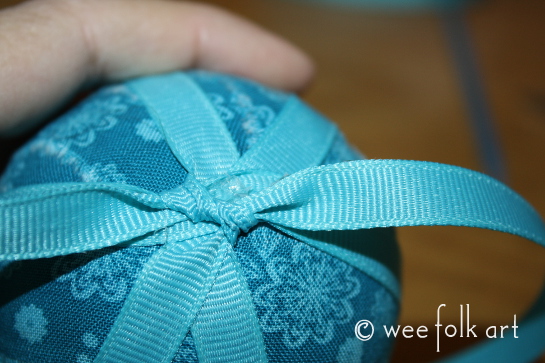 Bring the 2 ends together and tie a knot creating a loop to hang on a tree.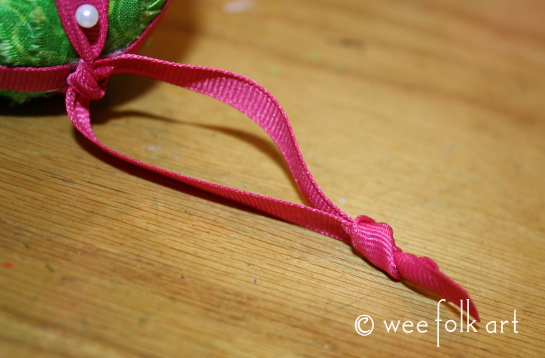 Use the loops to hang on the tree!