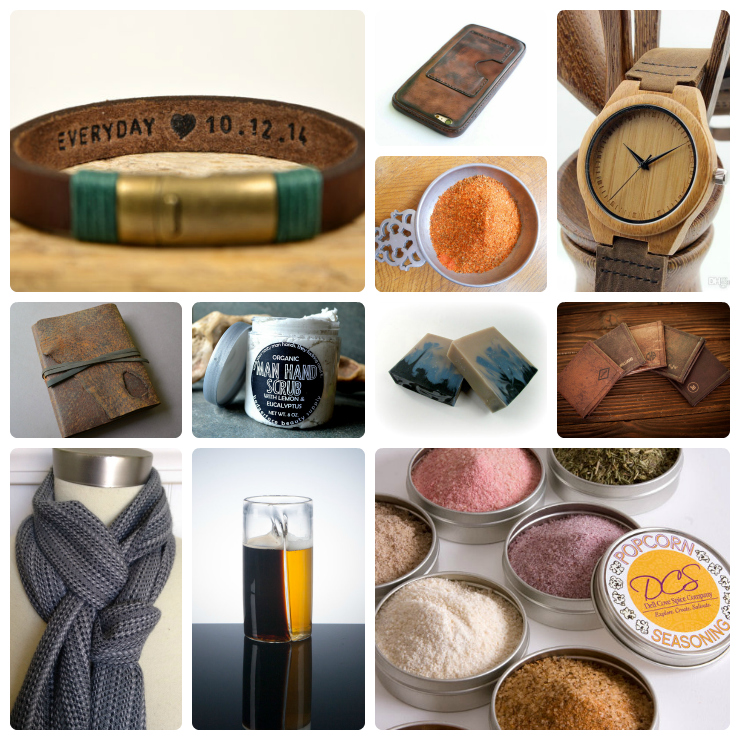 Believe it or not, I am almost done with my Christmas shopping! I just have a couple more things to get for Tim's stocking. I spent a very enjoyable evening on Etsy wandering through shops, dropping items in my cart that I wanted to take a closer look at later when Tim wasn't looking over my shoulder and commenting on all my selections! Anyway, I thought it might be fun to share some of my finds with everyone in a Showcase. If you're looking for gift ideas for some of the men in your life, maybe something here will catch your fancy. If not, visit Etsy and check out the wide array of men's gifts. Now to narrow my choices down to just a couple items!
---
Men… bacon. Enough said. Here is some crunchy, buttery toffee packed with smoky bacon. More crisp bacon shards are sprinkled on top, and it's all finished with delicate Himalayan pink salt. Available at SweetBytes for $12.00 for 8 ounces.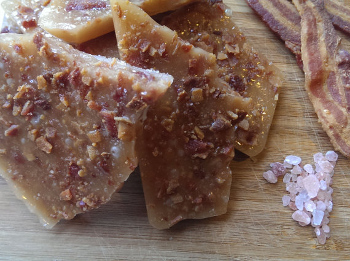 ---
Simple yet rugged handmade genuine leather bracelet. You can chose the color of the thread and personalize with up to 25 characters. This bracelet is from the shop Pukka Men and costs $23.00.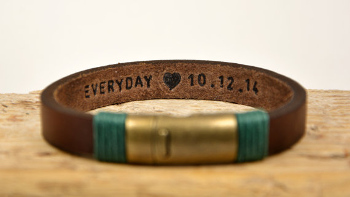 ---
This watch is all handmade, bamboo wood and genuine leather. The back of the watch and leather band can be engraved. It is coming from Turkey. Turn around time is one business day and it is shipped 1 day after the order is placed. Still should be plenty of time before Christmas. This watch is from the shop Paperonly and costs $55.00.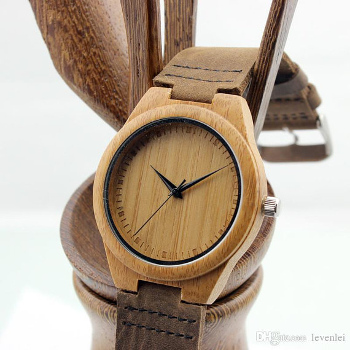 ---
I'm not sure I totally understand the benefit of drinking 2 beers at the same time, but there are several men in my life that would probably think this was a nifty idea. It's uniqueness made me think this would make a great gift. It is available from PretentiousBeerGlass for $35.00.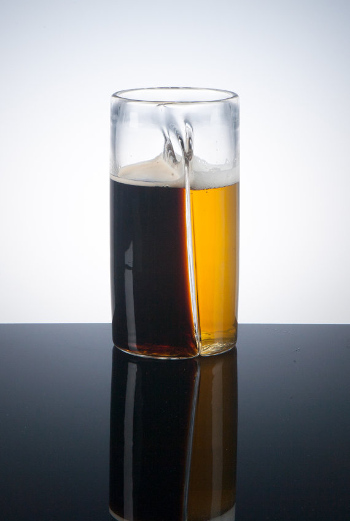 ---
Encase your iPhone in a leather, which can be used as a wallet and personalized. Available from AmyLeatherDesign for $41.99.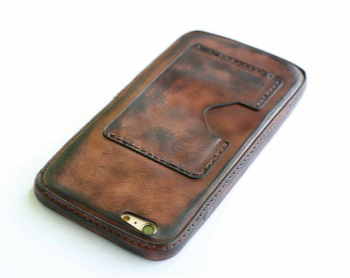 ---
If you have a popcorn lover on your list, check out these flavored popcorn seasonings. Pick your 8 favorite seasonings from 27 flavors for this sampler. Available from DellCoveSpices for $29.95.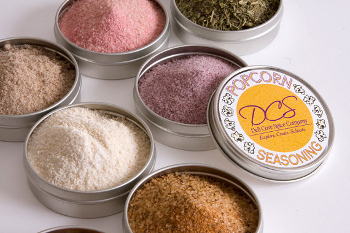 ---
Organic hand scrub for men, made with pumice, sodium bicarbonate, organic aloe butter, organic grapeseed oil, sea salt, and organic lemon & rosemary essential oils. It is available from Badgerface Beauty Supply for $17.99. WARNING: the scrub is organic but so is the language! If you are offended by rough language you might want to skip over this write up!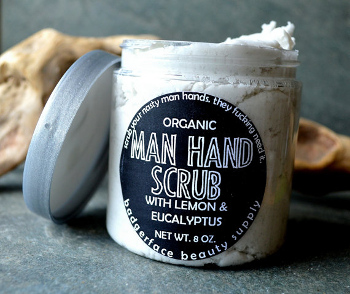 ---
For some reason men, grilling and bacon seem to go hand in hoof. Here is a rub containing salt, bacon bits, brown sugar, sugar, paprika, garlic, pepper, mustard, and onion. (You don't need to be a man to think this sounds yummy!) It is available from OldTimeSpiceShop starting at $2.40 for a 1 ounce bag.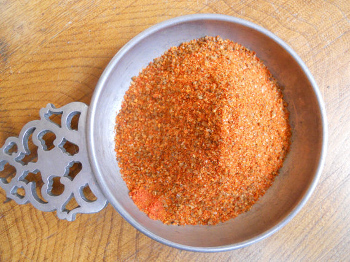 ---
A rugged journal designed to stand up to abuse in the great outdoors or at a cozy desk. Available from NewSouthBooks for $120.00.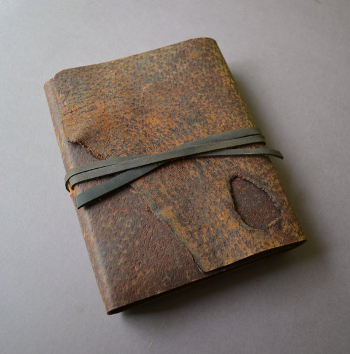 ---
"Dauntless" handmade cold process soap has spices, sweet mandarin, leather, smooth frankincense and woods. This soap has a manly, edgy fragrance. It's the perfect "man" fragrance. Available from LippincottSoapCo for $6.50.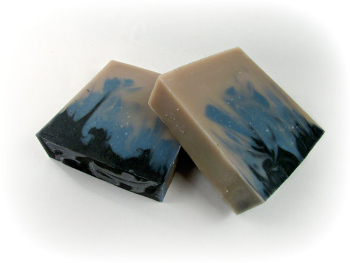 ---
Beautiful silk, alpaca and wool scarf. BTW… Tim was fascinated by the way the scarf was tied. He was impressed when I tied my scarf in the same manner in seconds! This scarf is available from bristolloomsri for $95.00.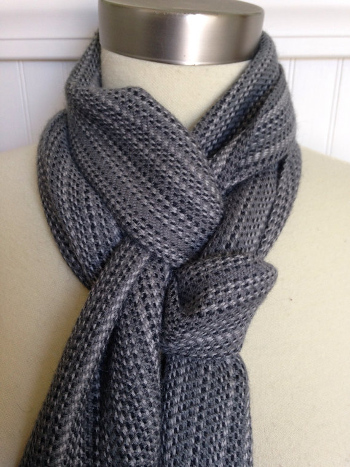 ---
Sturdy and functional leather wallet, monogrammed for free. Available in various colors and monogram styles from LembergLeather for $32.50.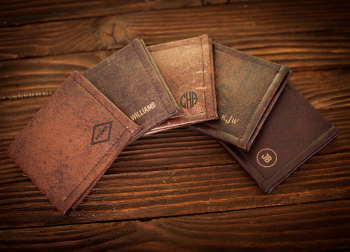 ---