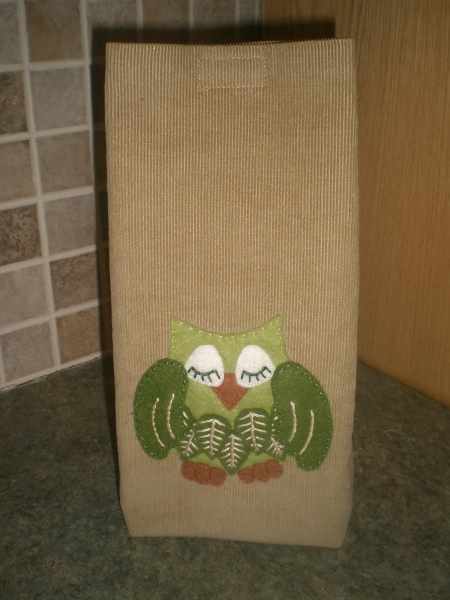 What could be more fun and eco friendly than packing a lunch in our Reusable Lunch Bag? These highly functional cuties are fashioned after the old fashioned, standard brown lunch bag, with a touch of "green"! They are easy to make, too. A couple of hours on the applique and an hour at the sewing machine, and you'll have Mother Earth sending you a thank you note!
I used the Slumbering Owl Applique Block, but because they are easy, make several with different appliques. They will also make great gifts and easy to design for a boy or a girl. Never too early to start thinking about next Christmas, right?
Make sure to make these out of washable fabrics, though, since they will need to be washed occasionally. And try different fabrics and designs. A great project for repurposing old clothes!
Look for the directions in the FREE patterns. Enjoy!