This is an outline of our State Studies Unit 1 :: Week 6 Great Lakes States. It is the fifth week of a 9 week homeschool unit. Read the State Studies Unit 1 Overview to learn more about the program and catch up on past weeks.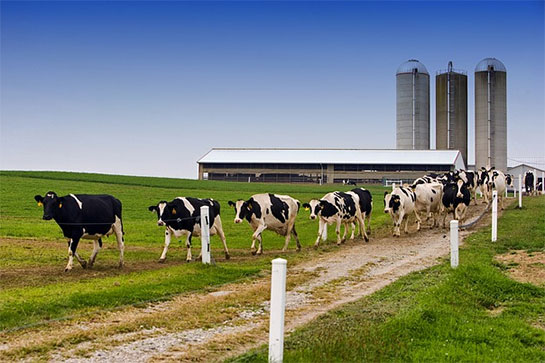 Public Domain Photo
Read about:
Illinois (IL), Springfield
Wisconsin (WI), Madison
Minnesota (MN), St. Paul
in Our Fifty States and The United States of America.
Map: Add the 3 new states to your United States Study Map. We color Great Lakes States dark green. They are colored coded on the quizzes. Number the states on the map to coincide with your state list (it gets too hard to fit all the state names directly on the map).
Color: Dover Coloring book page for each state. We like to add a couple of extra notes about the state in the margins. These are things that we learned about in our readings. Again we color Great Lakes States dark green.
Community Enrichment Book: The Edmund Fitzgerald: Song of the Bell
Community Life Book: Life in a Commercial City pages 24-end
Activity Page: This week's activity features The Great Lakes. Here is the Great Lakes Journal Page.
Read Aloud: Bud, Not Buddy chapters 9-12
Student Reader (3-4 grade): Lost Star by Patricia Lauber chapters 11-end
Narration: Complete a narration on either Edmund Fitzgerald or your student's daily reading from Lost Star. You can use the Reading Journal or any of the other free Journal Page that you would like. If you need help with learning how to incorporate narrations into your studies, I recommend the book The Complete Writer: Writing With Ease. The Reading Journal includes space for your student to choose several words from his reading that were unfamiliar to him to use as vocabulary words.
Copywork: Use sentences from Edmund Fitzgerald or the Bud, Not Buddy for copywork.
Art Project: Oil Pastel… Zen Tangled Cows
Cooking: Make the recipe from The United States Cookbook: Deep-Dish Pizza
Picture Study: Choose 1 image from Come Look With Me: Art in Early America to study this week (we did "Black Rock, A Two Kettle Chief").
Poem for Memorization: You will have four weeks to memorize "The Pasture" by Robert Frost. Remember to review "The Sandpiper."
State Quarters: Another fun activity to add to this unit is collecting Quarters from all 50 states. You can display them in a quarter map.
Quiz: Study the 3 states and capitals you have learned throughout the week. Your student should be able to identify each state on the map, along with its capital and postal abbreviation. You can use your map or flashcards to study.
Week 6 Map Quiz
If you are following along with us and completing the State Studies activities at home we would love to hear about your adventures. You can leave a comment here with a link to your blog. If you don't have a blog or just want to share more photos we would like invite you to join our Wee Folk Art Homeschool Flickr group. Have fun!
Copyright © Wee Folk Art, LLC 2008-2014. All rights reserved. Please do not reproduce our text, images or patterns without prior written consent.
Please contact us with any questions

.