As I mentioned last week, we have a new slipcover for our sofa, making all of our tired, dirty old throw pillows look even more shabby. And yes, I'm almost done with my embroidered owl pillow… and will be sharing the embroidery patterns and pillow design for that soon… but in the meantime I made a bunch of these super easy throw pillow covers for the rest of the sofa pillows.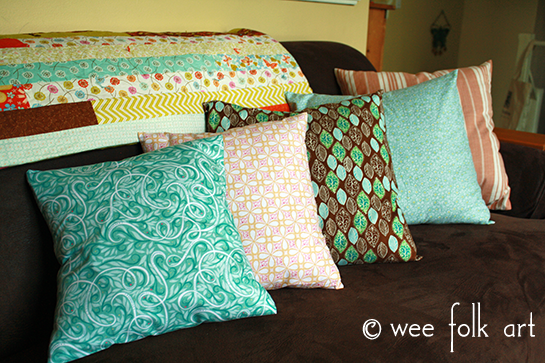 I picked out some lovely peach and teal fabrics from Dragonfly Fabrics. I ordered a half yard of each which is enough to cover up to an 18″ pillow.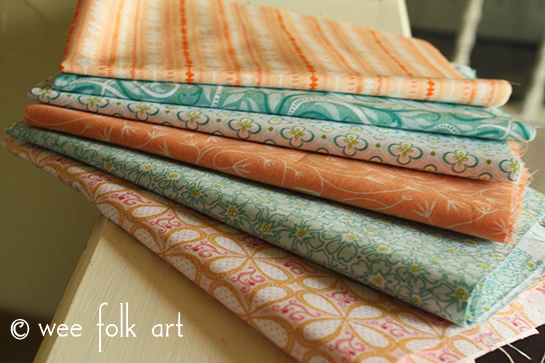 The first thing you need to do is measure your throw pillows. I had 14″ and 17″ inch throw pillows.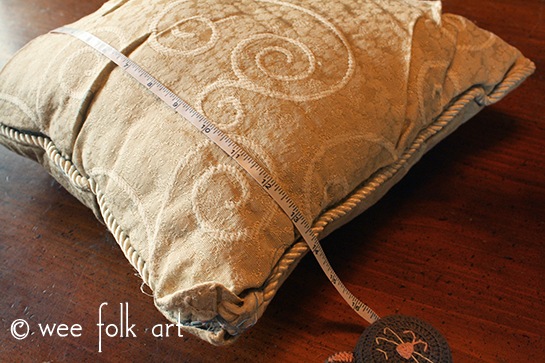 Cut your fabric the width of your throw pillow. Yes, the exact width. Even though you will loose some width with seaming… this will give your pillow a fluffy, fully stuffed look. If you cut it with extra room, it will end up looking like a pillow case… which is not what you want in a throw pillow.
Now you need to do just a bit of math in order to determine your length. Double the height of your pillow and add 5 inches. So my 14″ square throw pillow fabric was cut to 14″ x 33." You can also do this for rectangular shaped throw pillows following double the height, add 5″ rule.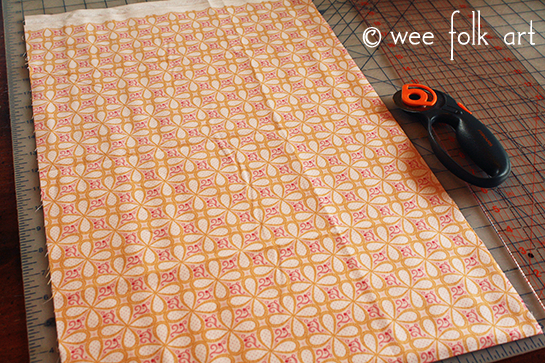 Iron your fabric now. Turn under one (or both) edges at the end. I turned under the raw edge 1/4″ twice and stitched it in place (this will be my outside edge). I left the selvedge edge alone since you won't see it… or turned it under once but did not bother seaming it.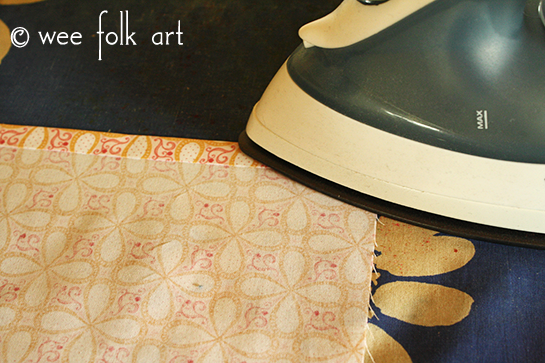 Lay out your fabric on you cutting board if you have one (makes measuring easier), right side up with the folded/seamed edge at the top. Fold your seamed edge down a little more than half way, with the right sides together.
Fold your selvedge edge up overlapping the finished edge so that the total height is now 1/2″ shorter than the width. So my 14″ pillow cover was 14″ by 13.5″ at this point, with a couple of inches of overlap in the middle of the case. Pin the sides. Since you will not be seaming the top and bottom of the cover, you need to account for loosing 1/2″ in the side seams order to create a finished square pillow. I did not do that on my first one and ended up with a slightly rectangular shaped pillow. Oops. So you get to learn from my mistake.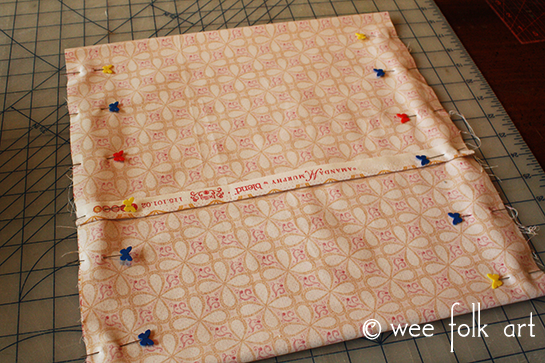 Sew up the side seams. Flip the cover right side out and push out the corners. Iron flat.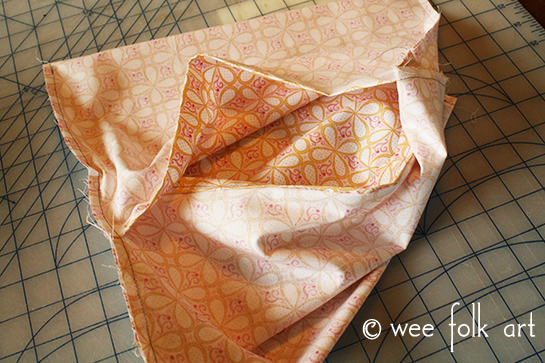 Now stuff your old pillow into your new case, and tada… you now have a brand new pillow.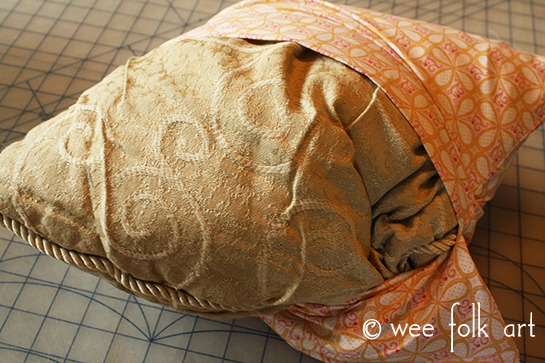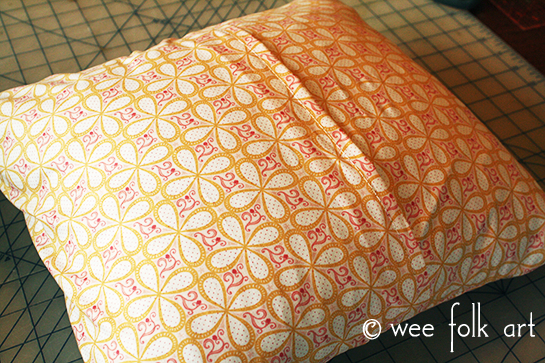 WARNING (might cause addiction)… I keep looking for more pillows to cover!
Each throw pillow cover took less than 10 minutes to make. These are addicting and soon you will be making tons of throw pillow covers that can be changed out with the seasons. They are removable so they are super easy to change or clean. They are also a perfect way to show off a pretty piece of fabric. Since they only require a 1/2 yard of fabric you can splurge on some designer fabric prints to dress up your room. The only draw back, throw pillow forms can be pricey, so look for clearance and hand-me-down throw pillows that you can easily "cuten" up with a fun piece of fabric.