I do not normally post on the weekend, but this morning I came across this pattern for a beautiful pair of mittens (which can be found HERE):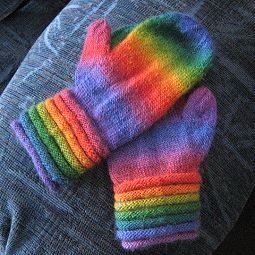 and was dying to find out if my local yarn shop carried this yarn/color. (It is Crystal Palace – Mini Mochi, #101 – Intense Rainbow.)
I was the first one at their shop this morning, and YAY… they had the yarn! I plan to knit up a pair for myself (Is that wrong? Always feels wrong somehow to knit for myself!) When done, I will create a scarf to match. (They have a hat to match, which can be found HERE, but for the most part, women in our family don't look smashing in hats, so we tend to save wearing them for the most inhospitable weather when we are willing to ignore appearance for warmth!) Anyway… it will require tons of will power not to get my needles out… but I have a busy day …and miles to go before I knit, …and miles to go before I knit 🙂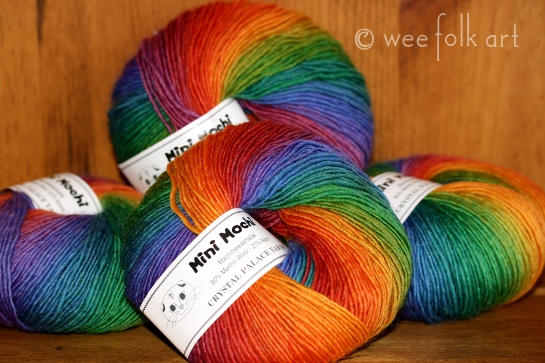 BTW… Tim gave me an early Christmas gift last night… a macro lens… "It's yet another in a long series of diversions in an attempt to avoid responsibility." He's such an enabler!