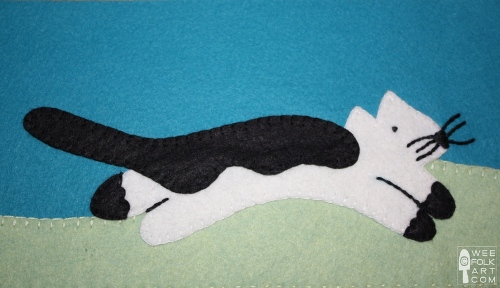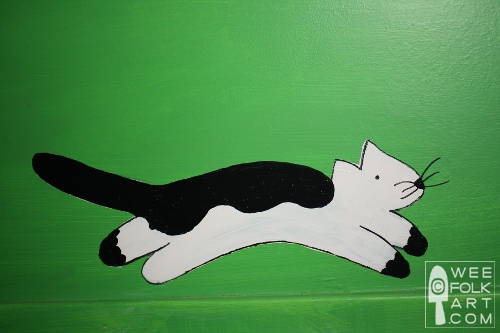 A few weeks ago I share pics of our playroom. On the stairway, there is a painting of a kitty chasing a mouse… all in good fun 🙂 When the children we very little, and low to the ground, they crawled up and down the stairs, putting them at eye level with the kitty and mouse. It became a ritual, when passing the cat, to stroke it and say "Hello, Kitty". I always knew one day I would "immortalize" our kitty and mouse by stitching them into something. Over the next few days I will share the project I made.
But for today, I am simply sharing the applique block for the cat. It is 6" tall, like most of our applique blocks, but longer. As always, this can be enlarged or reduced to meet your needs. The pattern for the Running Kitty Applique Block can be found HERE or with our FREE Appliques. Enjoy!
Watch the next few days for our mouse applique and the project I made with them.