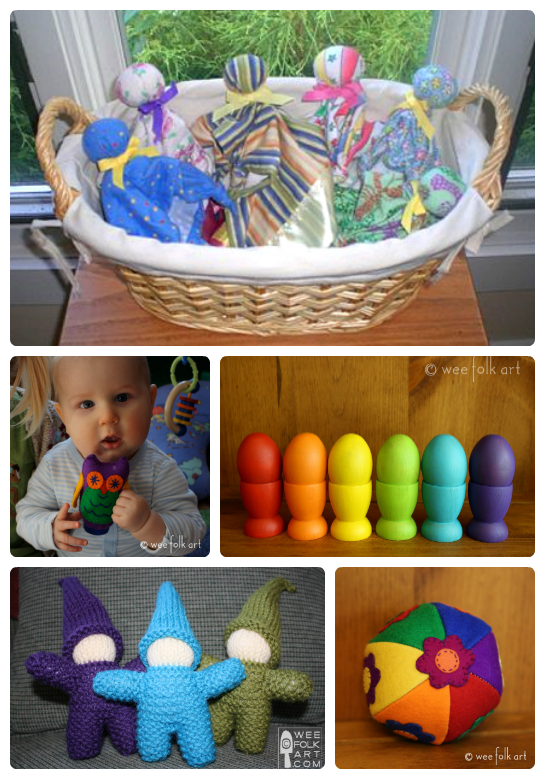 FREE PATTERNS from Wee Folk Art
Although there is a virtual cornucopia of free patterns on Wee Folk Art that would be perfect to make and tuck into baby's Easter basket, we picked out a few of our favorites. Of course, these aren't limited to just babies, but their size and simplicity makes them perfect for your smallest wee one!
Probably my favorite toy here is the Nubbie Doll. These have been a great hit with all the wee ones in our family. They have all the features of a soft blankie, only they are small enough so babies don't get tangled in them. They have satin bindings which little fingers love to rub and nubs at the end of the arms to chew on. Little Lady and Little Guy have about 8 apiece. They are their favorite snugglers, go to bed with them each night, and 2 or 3 can be in the wash and they still have plenty to play with! When we would take these to the farmers market, they sell out in no time! If there is a baby in your life, I highly recommend you make several of these!
---
FREE PATTERN FOR NUBBIE DOLLS FROM WEE FOLK ART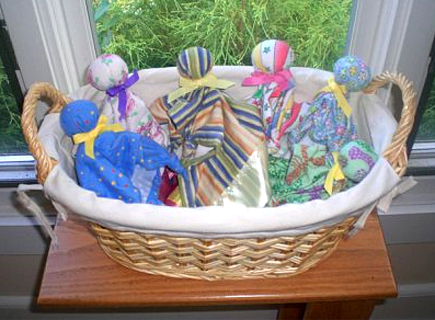 ---
FREE PATTERN FOR BIG PEG OWLS FOR WEE HANDS
---
FREE TUTORIAL FOR WOODEN EGGS AND CUPS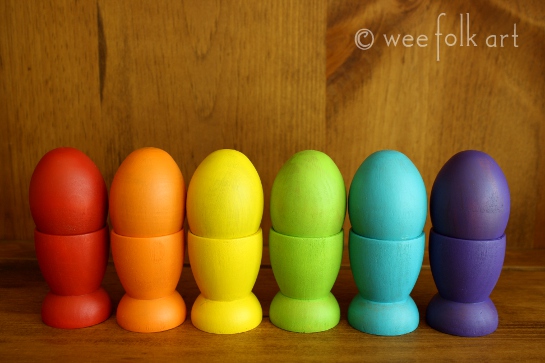 ---
FREE PATTERN FOR A WHIMSY OF KNIT GNOMES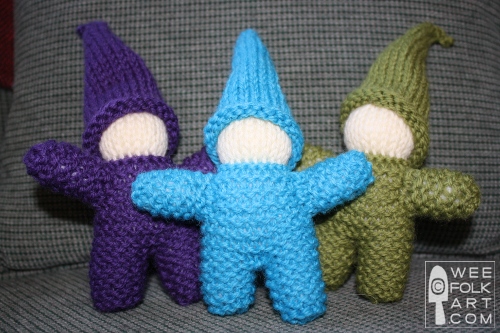 ---
FREE PATTERN FOR RAINBOW FELT BALL
---