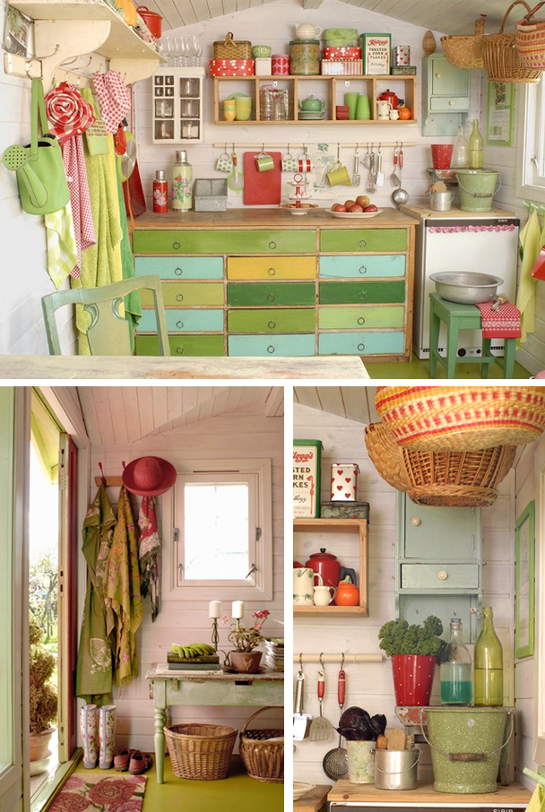 So… Tim and I are sitting side-by-side at our computers, enjoying a lazy Saturday morning before chaos ensues. As we surf along, we seem to take turns saying, "Hey, look at this!" We're a lot like two toddlers playing next to one another …in a sandbox… not really needing much from one another, but enjoying each other's company none-the-less.
So, I come upon this little gem. http://www.79ideas.org/2010/11/such-pretty-outhouses.html#.UWlTltPD8y8 You'll want to make sure to visit the site to see the outside photos.
Me: OMG, OMG, OMG. Can you believe this is a shed?
Him: That's not a shed, that's a little house.
Me: I don't care! I want.
Him: That's nice. WANTING IS A LOT LIKE NOT HAVING.
Ah, another bit of wisdom from my Wise Man : )
~Kimara~
Photo by Eva Kylland
Reprinted on Facebook 4-13-13