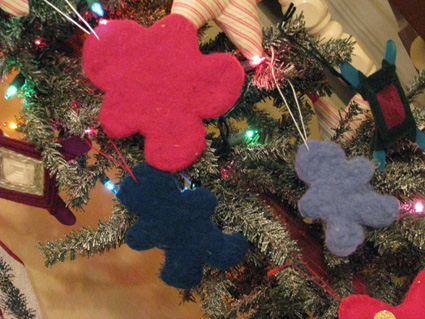 This week's Unplugged Challenge theme Fluffy inspired us to do two different crafts. Here is the first one… Wet Felted Wool Gingerbread Men Ornaments. I will be sharing the second activity later this week.
We started by digging through some of Gammy's large bags of Wool Roving. We then tracked down some gingerbread men cookie cutters, flat bottom containers and a poky object (wooden kitchen skewers in our case… knitting needles, chop sticks, etc would work).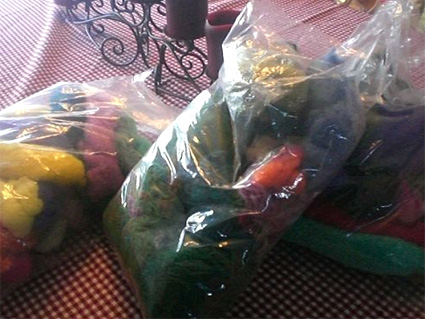 We placed the cookie cutter in the bottom of the container. Then we pulled off small bits of the wool roving and filled in the cookie cutter. Try not to let any of the wool escapse under the edge of the cutter. Be sure to get in all the corners.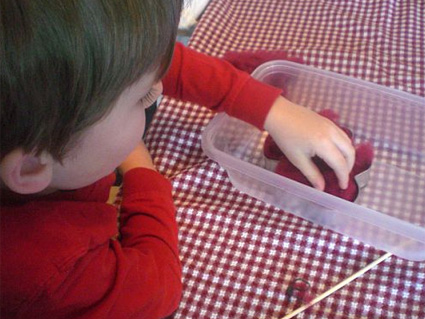 Once the cookie cutter was full to the top edge with wool, we add very warm water to the container and dish soap.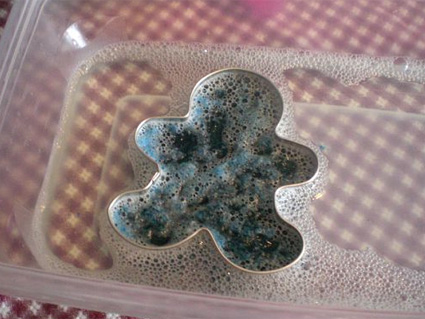 Then we needed to agitate the wool for several minutes. This is where the poky object came in to play. Be sure to poke straight up and down.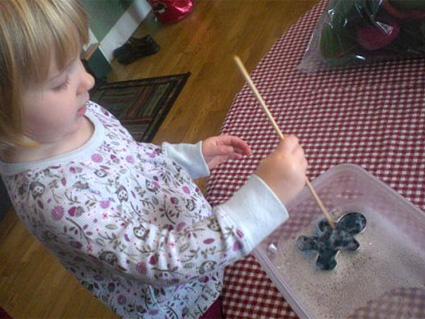 The younger two seemed to want to STIR the wool rather than using a straight up and down motion. So I ended up just having them use their fingers to poke the wool. That seemed to work just fine.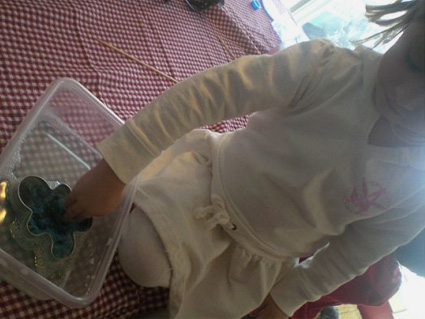 It does take several minutes of constant agitation to set up. Once they were set, we rinse them, patted them dry on a towel and then I set them over a vent to dry. When they were dry I added a simple piece of embroidery floss for hanging.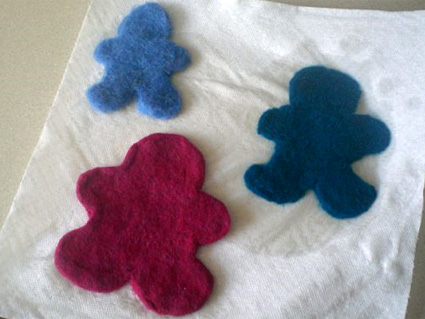 You could definitely embellish these ornaments if you would like. Try blanket stitching the edge, adding buttons, embroidery, glitter, etc. You could add a wool design on the front before felting if you wanted. We decided to just keep ours simple this time around but I can imagine making a bunch of these next year and stringing them together to make a cute garland.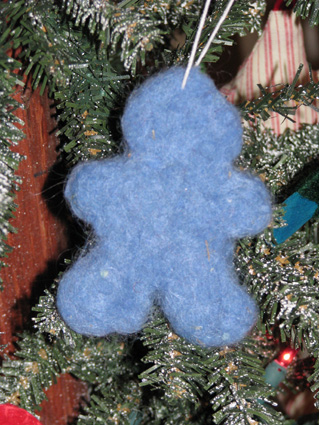 Originally posted December 7, 2008 at NaturesWayLearning.com (weefolkactivities.com).