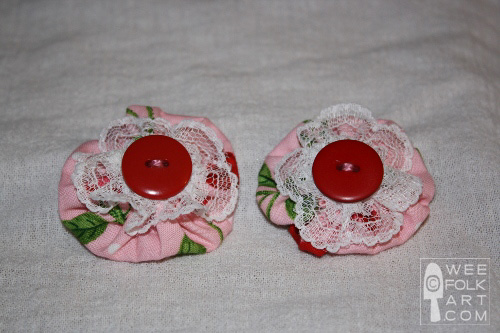 Quick, easy and fun to make, these yo yo contour clip barrettes will become a favorite.
Materials:
Scraps of light weight fabric
3/4″ Lace – 5 "
Contour clip barrettes
3/4″ buttons
Cotton Perle or 6 strands of embroidery floss
Sewing thread
Optional – hot glue
1] To cut out circles for yo yos, determine the finished size of the yo yo you want, double it, then add 1/2". For these barrettes, I wanted the yoyo to have a 2 ½" diameter, so I cut my circles 5 1/2″. (2 1/2″ x 2 = 5″, then 5″ + 1/2″ = 5 1/2″.)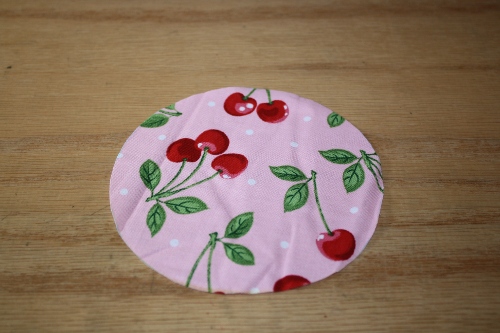 2] Working from the wrong side of the fabric, create a seam allowance around the circle by folding the front of the fabric toward the back about 1/4″. Double your sewing thread and use a close running stitch to sew down the seam allowance all around the circle.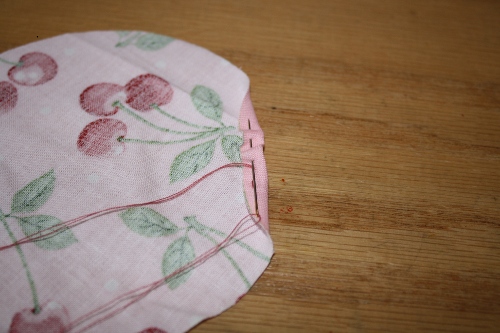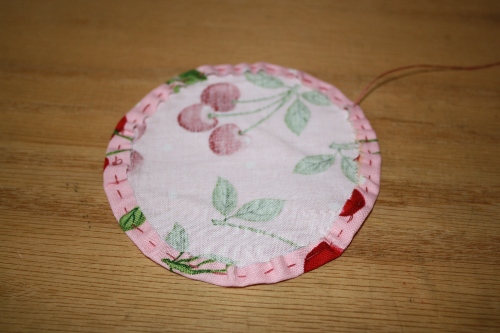 3] When you get all the way around the circle, gather your running stitch as tight as the material will allow, and tack it so the gathers cannot come undone. Flatten the yo yo so the gather is in the middle. You have now completed 1 yo yo.


4] Sew a running stitch close to the unfinished edge of the lace. Gather the running stitch as tight as the lace will allow, and tack it so the gathers cannot come undone. Sew the 2 raw edges of the lace together to complete the circle.


5] Lay the lace circle on top of the front (the gathered side) of the yo yo. Slip stitch the lace to the yo yo matching the centers.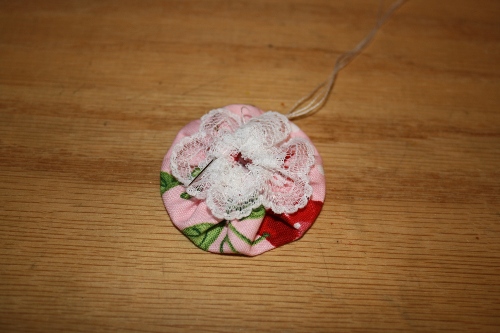 6] Using Cotton Perle or 6 strands of embroidery floss, sew the button to the middle of the yo yo.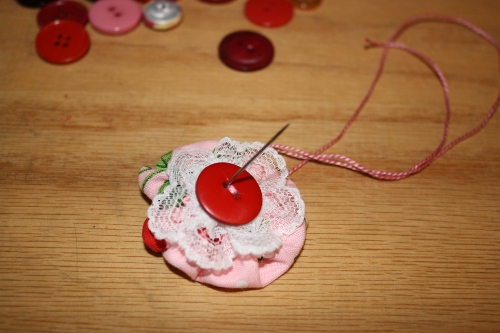 7] Attach the contour clip to the back side of the yo yo with slip stitches or you may hot glue it in place.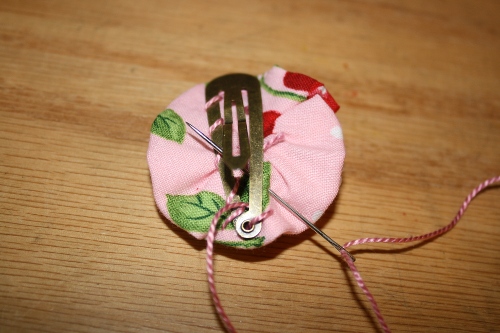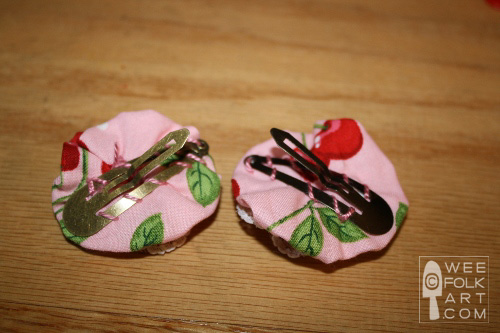 Simple as that!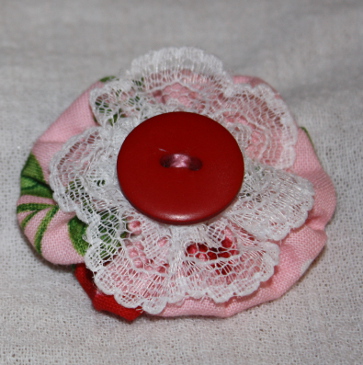 Note about patterns: We are sharing patterns we have designed and made for our own children, families and friends. Every effort is made to share information in a clear and accurate manner. We offer preemptive apologies for any mistakes that may be made. Please let us know via comments or emails if you stumble upon a mistake or if you encounter directions that leave you scratching your head! We will rectify the situation as soon as humanly possible!
https://www.weefolkart.com
Copyright © Wee Folk Art 2008 – 2009. All rights reserved.
All photos, text and patterns are copyright protected. You may not copy, reproduce or redistribute any material found on WeeFolkArt.com without written permission. Wee Folk Art retains all rights.