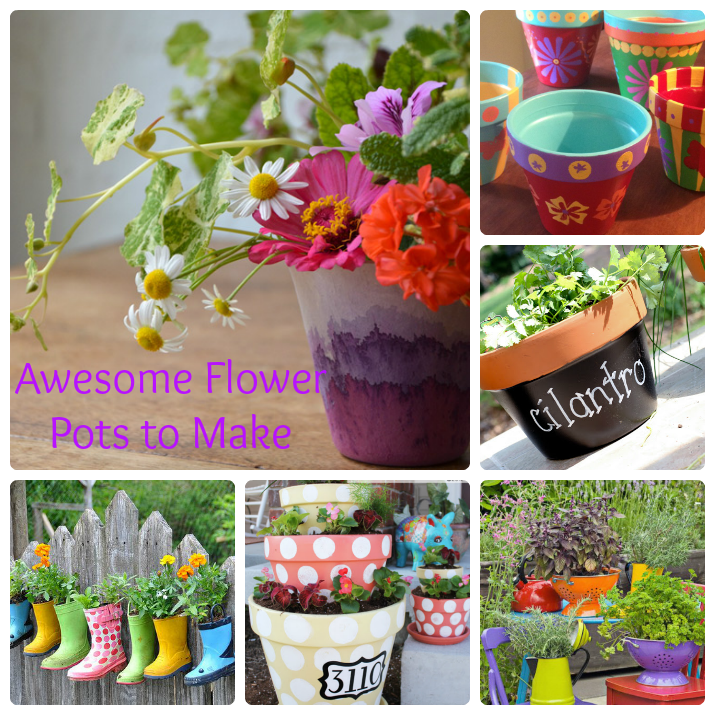 INDIVIDUAL SOURCES FOUND IN THE POST
HAPPY FIRST DAY OF SPRING! Come on, jump up, and start running around yelling "It's Spring, It's Spring, It's Spring." Extra points if you wave your hands over your head while doing it! Seriously… on the count of three EVERY one get up and start running around. And don't worry, I'll wait for you. Okay, ready? One, two, three…
"IT'S SPRING, IT'S SPRING, IT'S SPRING!"
Felt good, didn't it? Feel free to break into a spontaneous dance any time you feel like it today. If someone looks at you strange and asks you what you're doing, just say, "Kimara gave me permission to act like an 8 year old today. It's Spring!"
Okay, now that I got that out of my system… at least for now… on to the business at hand 😉
Long before I began painting, my garden was my palette where I mixed colors and unleashed my artistic self through the selection and placement of my plants. My gardens were my place of solace… my sanctuary… a slice of heaven on earth. Every year at this time I would begin dreaming of my gardens. As the last remnants of winter vanished with the last mounds of snow, I looked out on my barren yard knowing full well that over the next month it would begin to come alive with color. As soon as the ground melted sufficiently for me to get my spade in the ground, I would joyfully immerse myself into my gardens, the wet ground soaking through the knees of my overalls, smearing mud on my forehead as I brushed disobedient strands of hair out of my face, and keeping at my task until I came inside, weary but satiated from time joyously spent outdoors.
As mentioned before, I can't garden like I use to, but trust me, I won't give up. Instead of low beds, Tim and I are now creating raised beds and doing plenty of container gardening. I've discovered a whole new creative outlet selecting and creating containers for my plants. Today, I've gathered together 10 container projects you can make yourself. Each is as lovely as the plants that reside in them. Check them all out. I love the bright colors of many of them.
Do you have other ideas for creating attractive pots? Share your ideas or links with us. We'd love to hear from you.
((hugs))
~Kimara~
---
AGE NEW GARDEN FLOWER POTS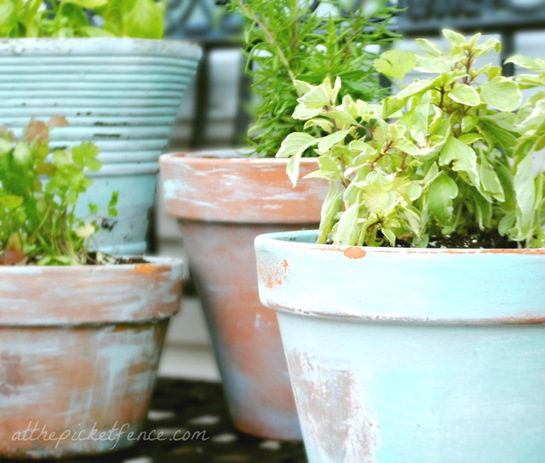 Source At the Picket Fence can be found HERE.
---
TERRA COTTA HERB PLANTERS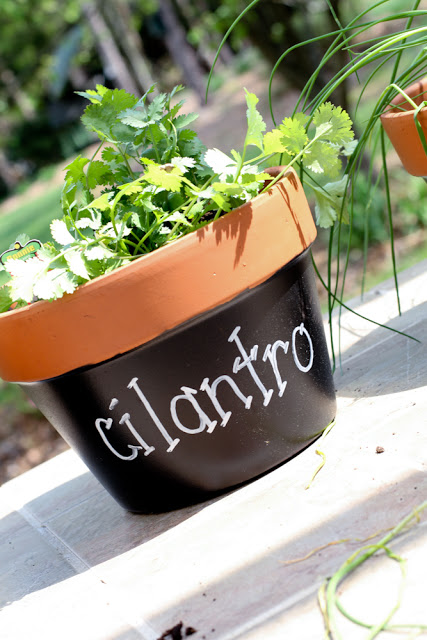 Source Scissors and Spatulas can be found HERE.
---
POLKA-DOTTED TIERED PLANTERS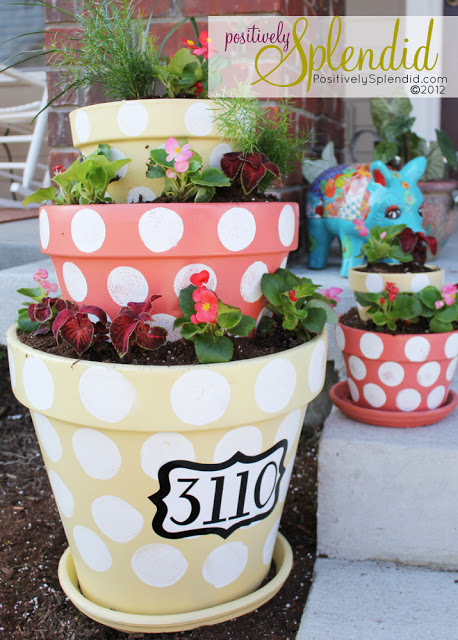 Source Positively Splendid can be found HERE.
---
DIP DYED PLANTERS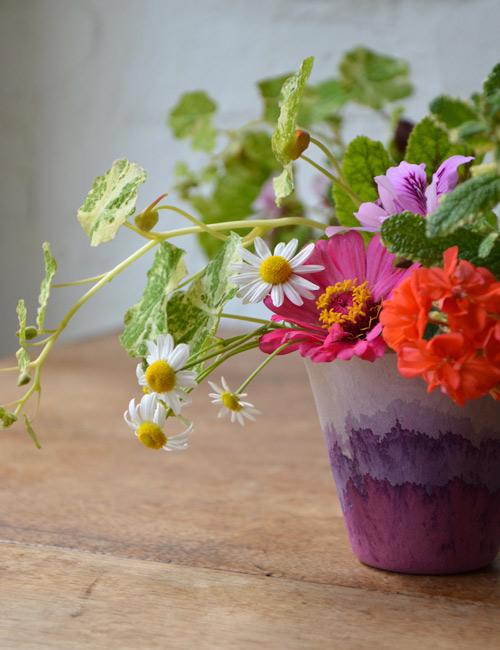 Source Design Sponge can be found HERE.
---
GUMBOOT FLOWER POTS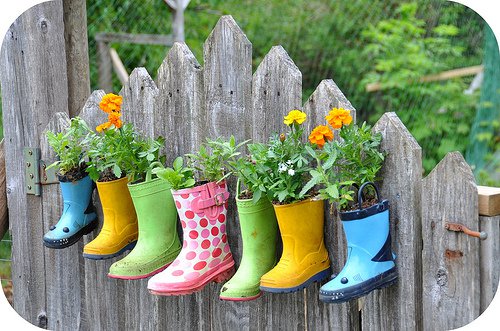 Source Posy Posy can be found HERE.
---
PUFFY PAINT TERRA COTTA PLANTER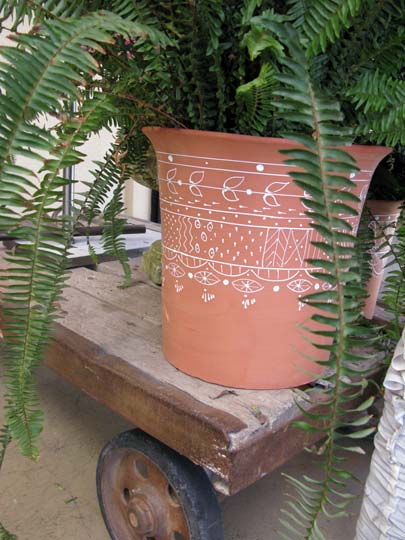 Source Apartment Therapy can be found HERE.
---
COLORFUL COLANDER PLANTERS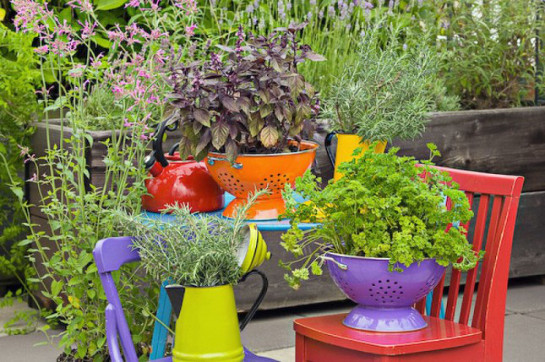 Source Bonnie Plants can be found HERE.
---
PLANT CAN PLANTER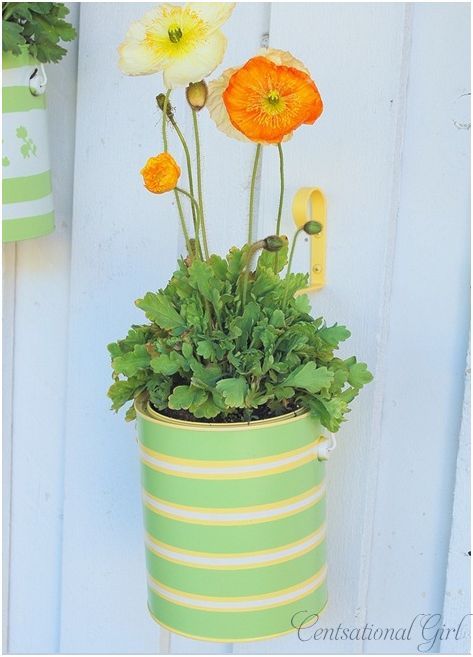 Source Centsational Girl can be found HERE.
---
MASON JAR PLANTERS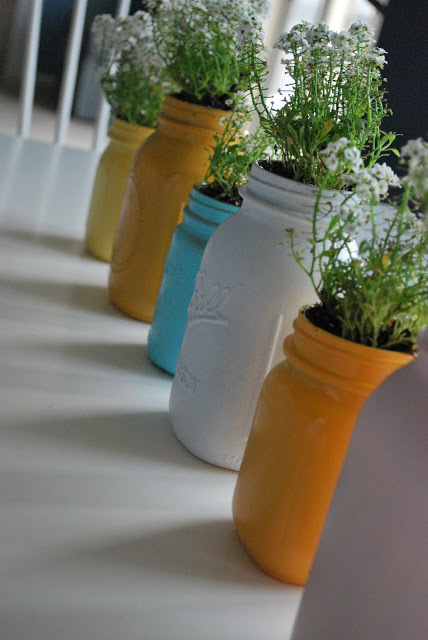 Source The CSI Project can be found HERE.
---
PAINTED FLOWER POTS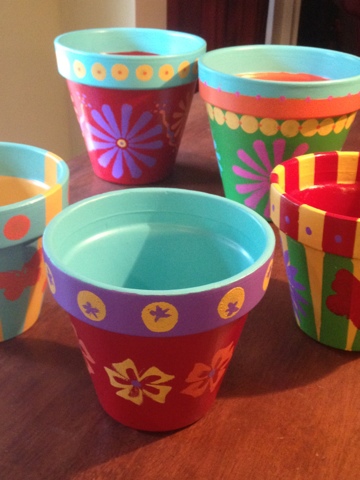 Source The Third Boob can be found HERE.
---