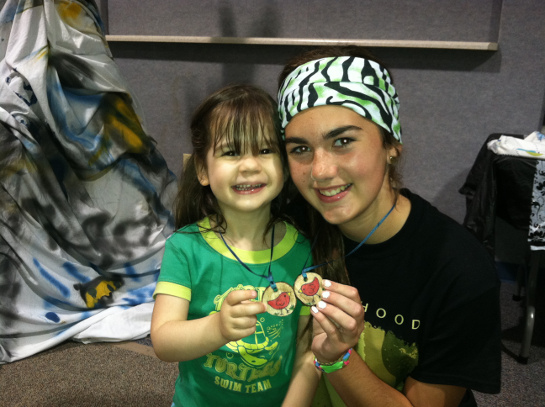 Early this spring we received an email from one of our readers. She told us they were doing a camp this summer at their church. The theme was SISTERHOOD. She asked for permission to use our BFF Wooden Medallion Pendants as a craft project. They wanted the older girls to make them and share them with younger girls in the church. I thought the idea was lovely!
Heather shared a couple of photos, and I was so impressed, I wanted to share them with all our readers.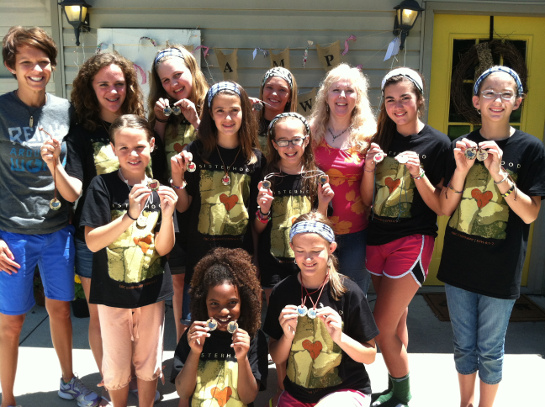 If you'd like to make you own BFF Wooden Medallion Pendants, or if you'd like to share the project with a group of children you work with, you can find the original blog, plus the pattern and tutorial HERE.
Thanks so much for sharing, Heather. This is why the blog exists, and we are always thrilled when our readers share their final results of our projects. Well done, girls!
Photo: Adobe – Readers – BFF