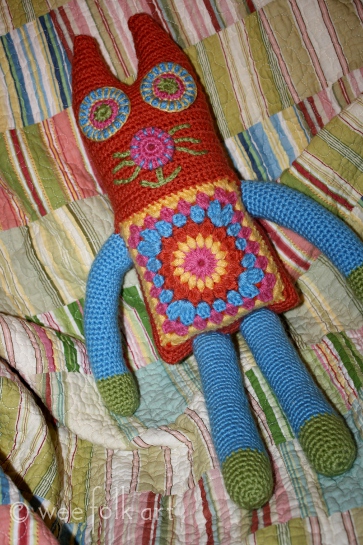 Finished the Kitty Cat. YAY! It was a detour away from all the other things I needed to get done this week, but I am very pleased with it. As a beginner crocheter, I found the pattern easy to follow, and I am every so grateful to Jules at Little Woollie for generously sharing her talents with her readers.
I put in the center granny square that Jules used. She recommended another square since the sun burst had rather big holes for the stuffing to work its way through. But I liked the original square better than the new one she recommended (it was denser thus the stuffing won't poof out!) and I went ahead and made the sunburst tummy panel.
Before stitching the front to the back, I lined the back of the 2 granny squares with a solid orange fabric. I intentionally sewed the square on so it puckered. I wanted some extra lining so it would give as I stuffed the Kitty.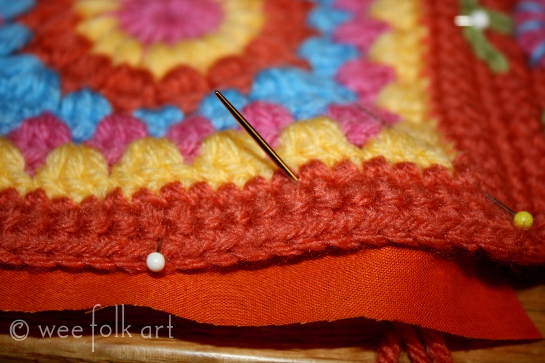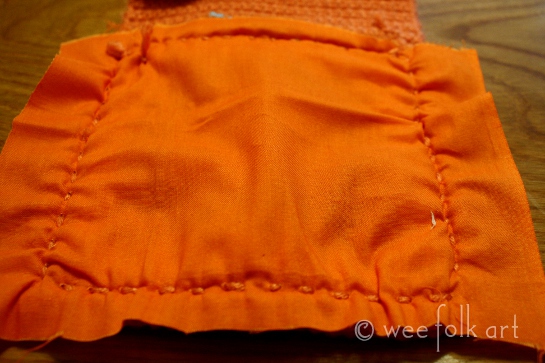 I also also added a XOX on the back of the cat, just to remind the Little Lady that I love her very much. We will be heading to Wisconsin next week, and I'm sure LL is going to love her new friend.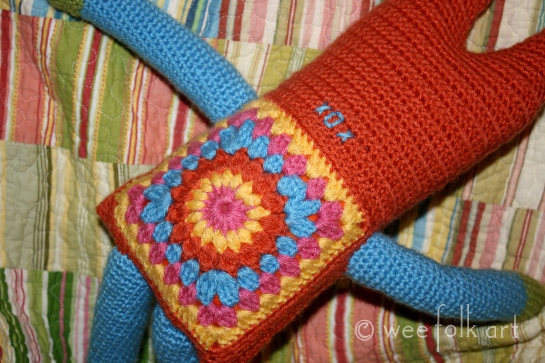 If you are interested in making your very own Kitty Cat, make sure to pay Little Woollie a visit. Trust me, even beginner crocheters can do this!
Now, all I have to do is finish… ahem… start, her 2 pairs of pants!!!