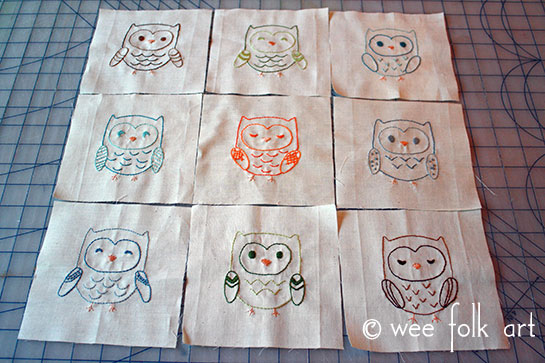 I have been working on an embroidered pillow project for the last couple of weeks. I started with drawing up several cute little owls. These owls were designed to fit on a 5″ square. You can download the Owl Embroidery Pattern here.
I then chose a light and dark colored floss in similar colors for the owl bodies plus a peach color for the beak and feet. The face, eyes, and wings are done in one color. The body and chest pattern are done in the other. I mixed and matched the faces with different wing shapes to create more variety. I also made up the patterns on the wings as I went along. You can just leave them plain if you prefer. I love how much individual personality each owl seems to have.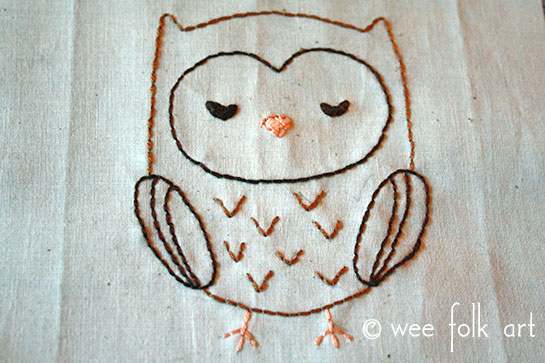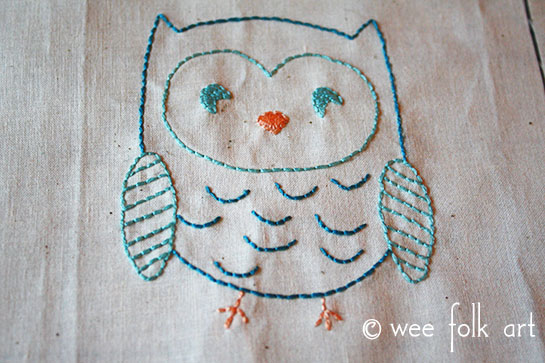 These owls are stitched on natural muslin. I cut the muslin into approximately 10″ squares to fit in my hoop. All of the lines are backstitched with 2 strands of embroidery floss. The beak and eyes are filled in with a satin stitch and 2 strands of floss. If you want to make the owl pillow cover (pattern coming soon), you will need 9 owl squares.