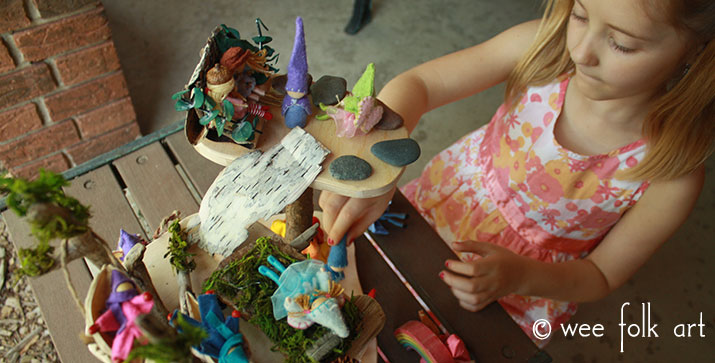 In preparation of this weekend's give-away sponsored by Bella Luna Toys, we received a Fairy House Kit to try out and review. It is an all inclusive (you just provide a screw driver and your imagination) kit designed by Pied Piper Crafts that even includes a hot glue gun.
Although Gammy (aka Kimara) has an amazing Gnome House, we have a much smaller Fairy & Gnome set up in our own home. The girls loved putting together their own Fairy House and especially enjoyed coming up with furniture using the included natural materials (plus a few things from our nature table) and the now "oh so cool" hot glue gun. We have obviously not used the hot glue gun much because the girls thought it was awesome.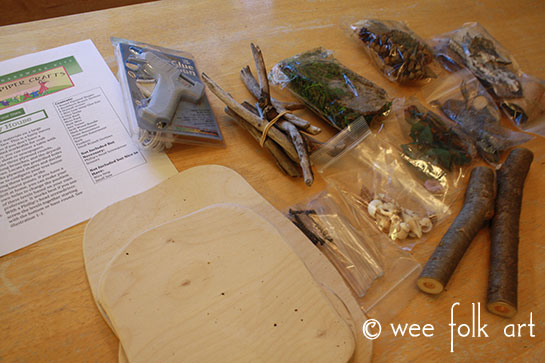 The kit comes with three wooden platform pieces, 2 hardwood log supports, screws, hot glue gun, rocks, shells, bark, moss, pinecones, twine, and some other fun nature items.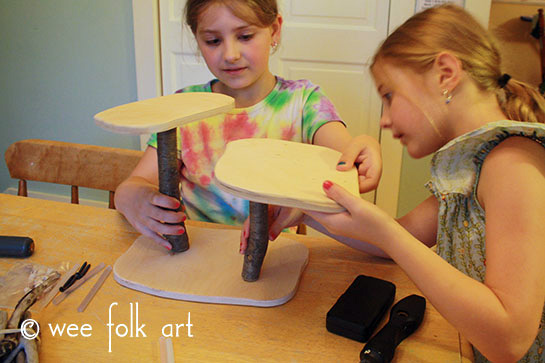 The girls started by planning the house layout. They chose to have two platforms resting on the base, although you can make a 3 story structure instead if you would like.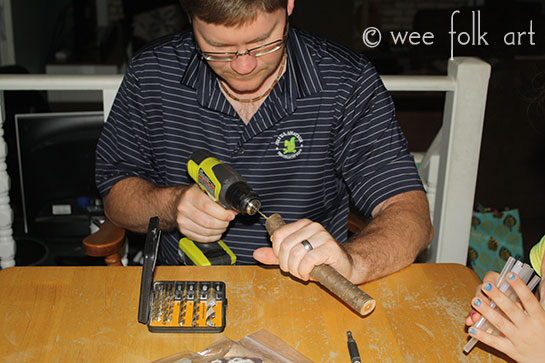 We did run into some trouble screwing the support sticks in place, we couldn't get the last 1/4″ of the screw in flush with the base. Daddy came to our rescue and drilled the pilot holes a bit deeper into the support sticks… then all was well.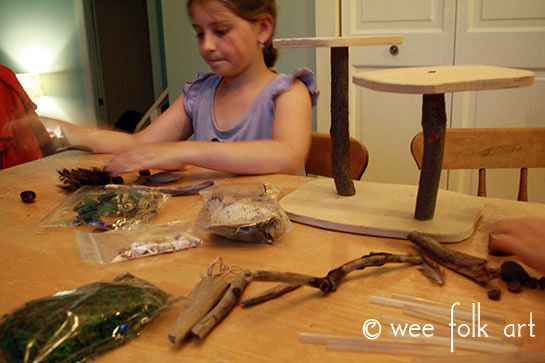 Once the house was in place the real fun began in designing all the accessory pieces. They came up with several styles of beds, shelves, and even a sofa.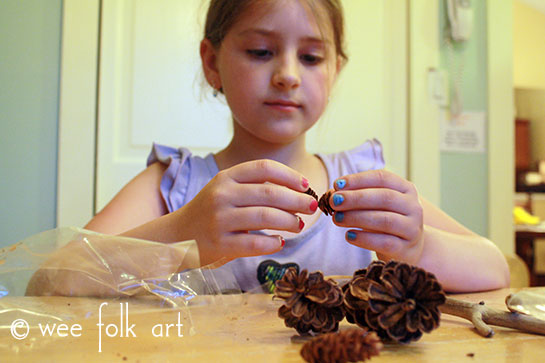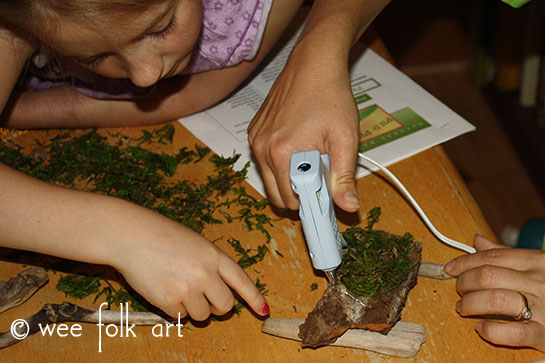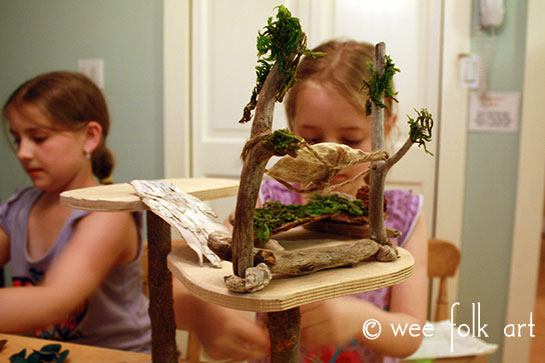 The girls designed a hammock that kept flipping over. The Boy joined in to help them find a design that stayed straight. It wasn't long before our Fairies and Gnomes were checking out their new home.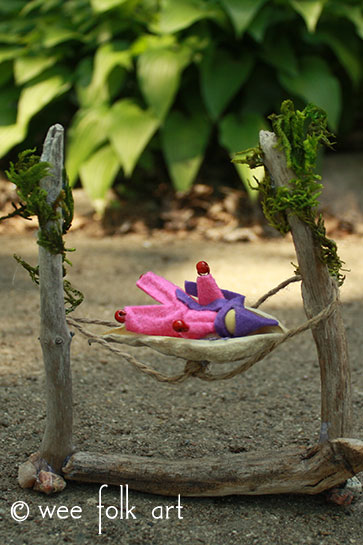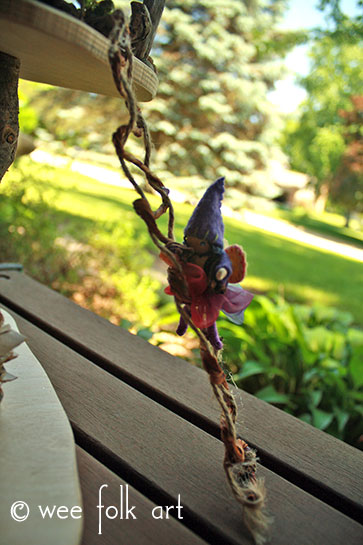 Overall, the Fairy House Kit was easy to assemble, included a nice variety of natural craft products, and the girls had a great time designing it. It is a very welcome addition to our Fairy Corner. Be sure to check back for tomorrow's Give-Away sponsored by Bella Luna Toys. You will be able to enter to win a Fairy House Kit of your own!