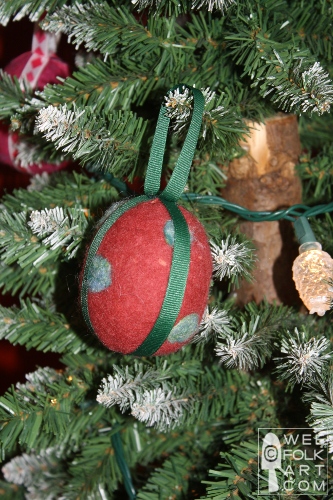 Felted Wool & Ribbon Ornament Balls Materials:
Styrofoam Balls (we used egg shapes because we found some in the back of the closet)
Colorful Wool Roving
Ribbon (enough to wrap the ball 3x)
Thread that matches the Ribbon
optional: Needle felting tools
Felted Wool & Ribbon Ornament Balls Directions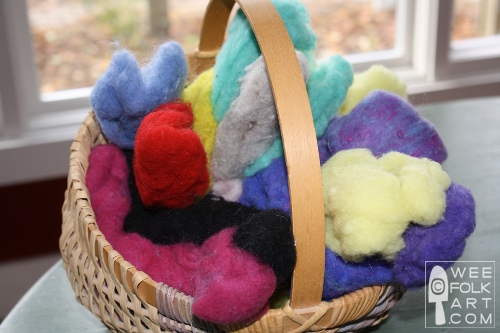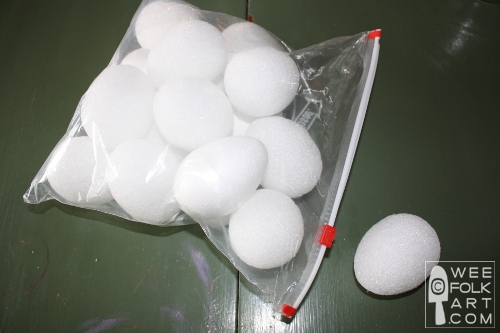 Smooth out a section of wool roving and wrap it around the ball. You want good coverage but it does not need to be thick. Just enough that you can not see the ball through the roving. It may take a couple pieces of roving.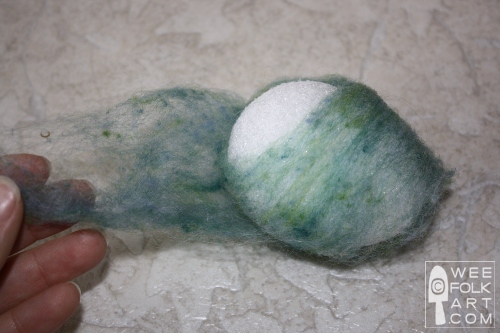 Dip the ornament in hot tap water (you don't need it hotter than what is comfortable for your hands).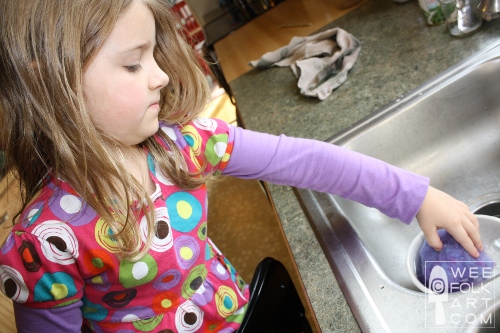 Add a pea size amount of dish soap to the ornament and the gently work the ornament in your hand to felt the wool. Some people may prefer to do this in a washing machine… I personally like the feel of hand felting. It is fun when you finally feel the wool starting to set up. This step will take several minutes. I sometimes run the felt under hot water again in the middle of the process.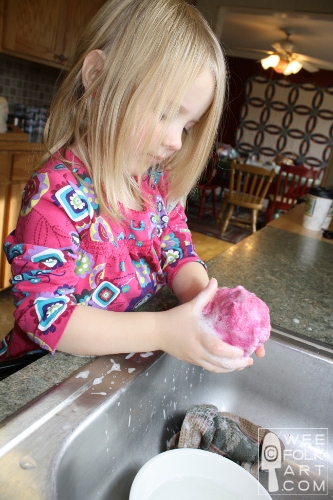 Once the wool has felted, use a towel to pat the ornament dry.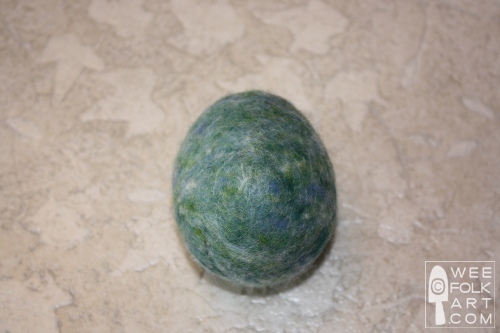 You can now add details by needle felting if you would like. I made a simple dotted design but you can add whatever imagery you would like or skip this step altogether if you would like a plan ornament. (I do NOT let my kids needle felt. The needles are extremely sharp!)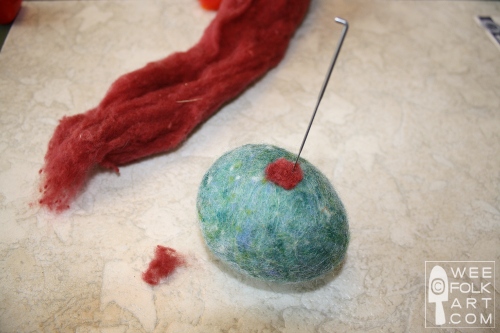 Now it is time to add the ribbon. Cut the ribbon into two pieces that are about an inch longer than what you need to wrap the ball (the rest will be used to make a loop). Wrap the ball with the two ribbons so that they intersect perpendicularly at the top and bottom point of the ornament. You can use a straight pin to hold the ribbon in place on the top. Fold under the edges top edges of the ribbon and tack the ends down. Then make a ribbon loop and sew it to the top where the ribbons intersect.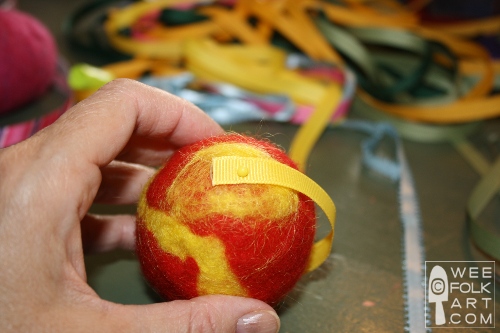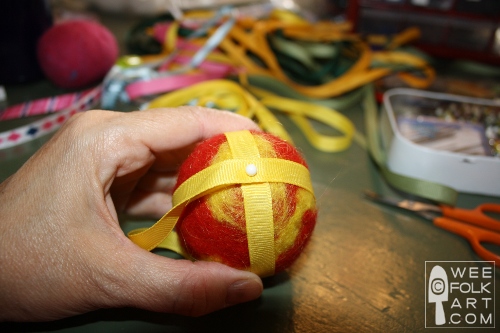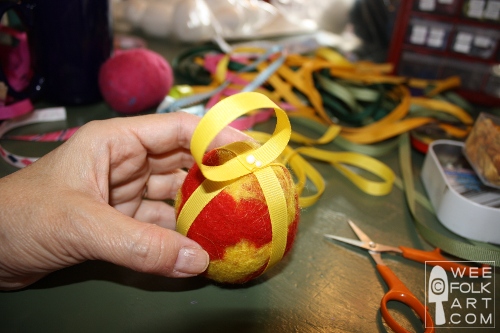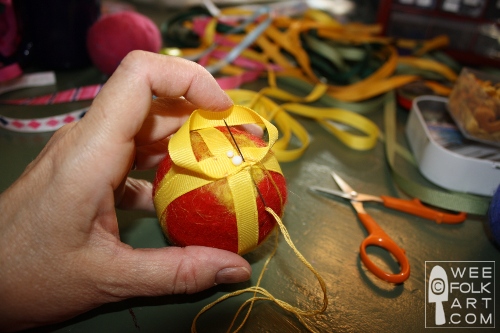 Now your ornament is ready to hang on your tree.