Here is our Gnome Box Bed or Peg Dollhouse Bed Pattern. Help your little gnome friends get a good night's sleep with these Gnome Box Beds. They are very easy to make, and your gnomes will truly be appreciative! They also work great for any peg dolls.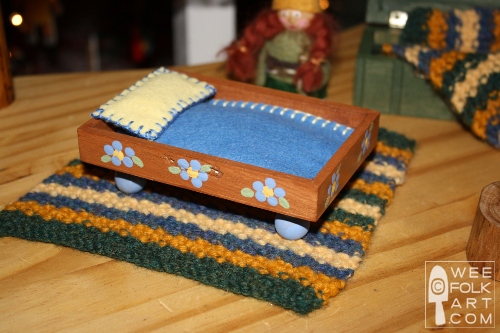 Peg Gnome Dollhouse Bed Pattern wood frame materials:
wooden container
crafting glue
wood paint
Mod Podge or sealer
Peg Gnome Dollhouse Bed Pattern mattress and pillow materials:
felt pieces
stuffing (Polyfill, cotton, wool or felt scraps)
embroidery floss
Wood Frame Peg Gnome Dollhouse Bed Pattern Directions:
1] Purchase a wooden box of suitable size. (NOTE: Mine was purchased from a local craft store. It is made out of balsa wood and measures 3″ x 4 1/2″ x 1 3/4″. This was a great size. There was a bottom and a top hinged together. This will make 2 beds. The top was not as deep as the bottom but it doesn't matter. We have linked to a slightly large wooden box below.)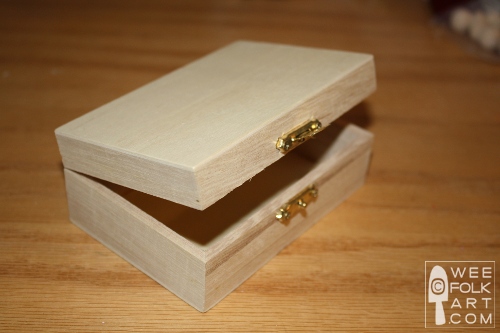 2] Remove all hardware. At this point you may choose to fill the holes but I did not. I wanted to maintain that repurposed look.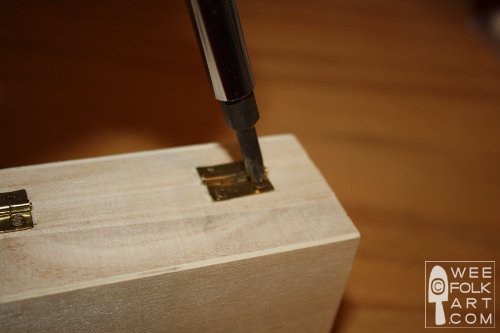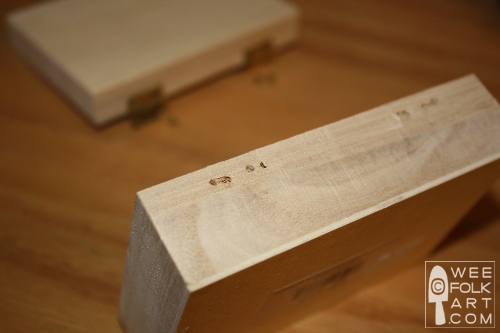 3] On the flat bottoms, mark the position of the placement for the knob feet centering the marks 1/2″ in from the 2 corner sides.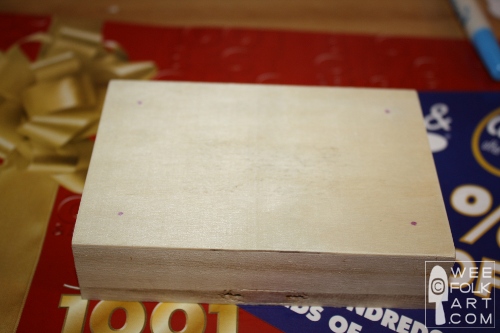 4] Place a dollop of glue on the 4 marks.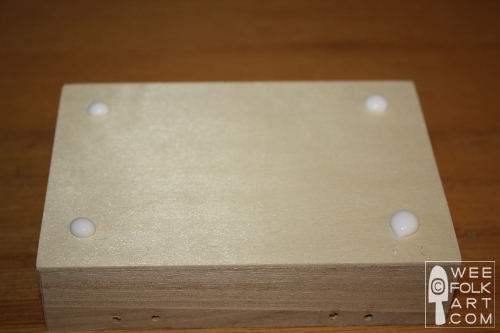 5] Position 4 knobs on the glue. Allow to dry completely. (I bought packages of wooden knobs. They are approximately 1/2″ x 3/4″. I found them in the same area where I found the boxes.)
6] Paint or stain the bed. You can leave it natural, too. I watered down a light brown paint and "white washed" the beds. It tinted the wood more than painted it.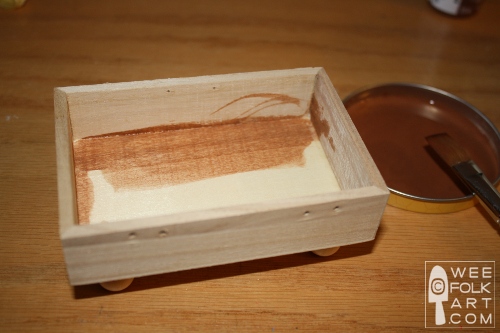 7] To paint flowers, I simply dipped the end of a larger paintbrush in my petal color, and dabbed it on the wood. I made 5 dabs in a small circle. I used a goodly amount of paint to give the petals a raised look.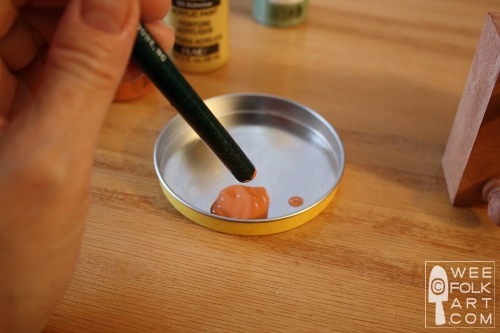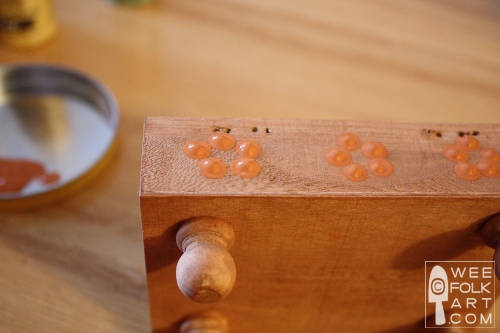 8] Change paint colors and using the same technique, dab a center to each flower. Allow to dry completely.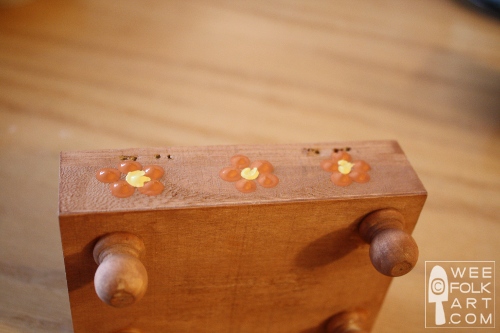 9] Using a small, flat brush, put green paint on the end. To make leaves, make one dab for each leaf. Position and paint 2 leaves per flower.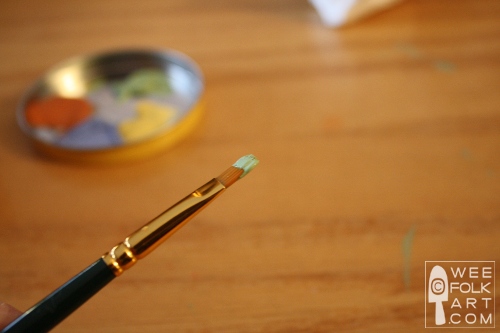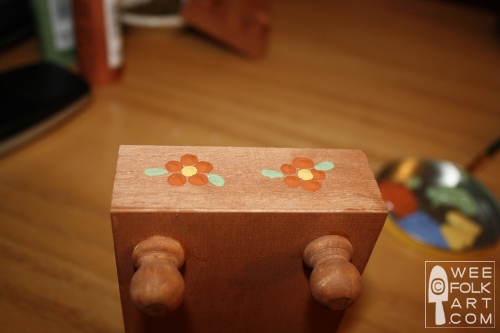 10] After the paint has dried, seal the wood with Mod Podge or the Natural Olive Oil and Beeswax Finish. I chose to use Pod Podge because the balsa wood was rather rough, and I wanted a layer of Mod Podge to smooth out the wood.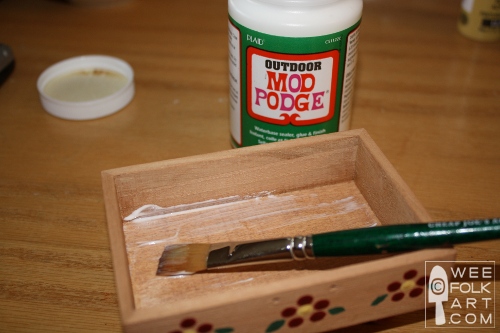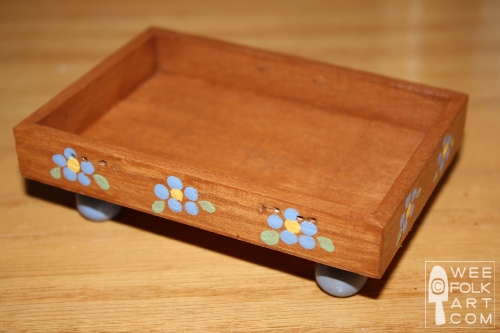 Peg Gnome Dollhouse Bed Pattern Mattress and Pillow Directions:
1] Measure the inside of the bed. Cut out 2 pieces of felt to this measurement.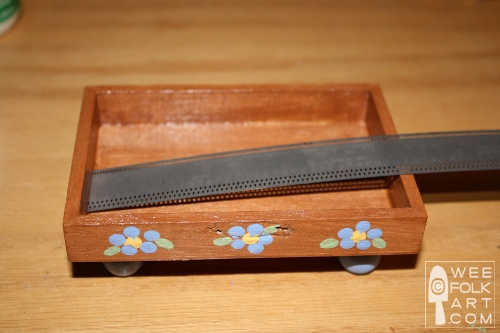 2] Using 6 strands of floss and a blanket stitch, sew together 3 sides of the mattress.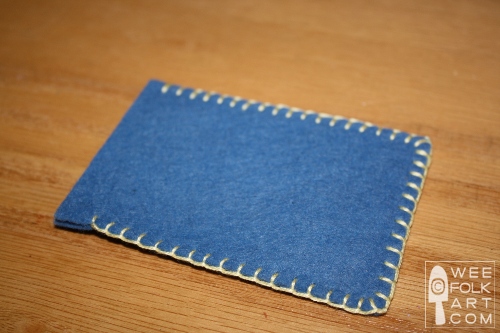 3] Lightly stuff the mattress, then continue sewing the rest of the mattress closed.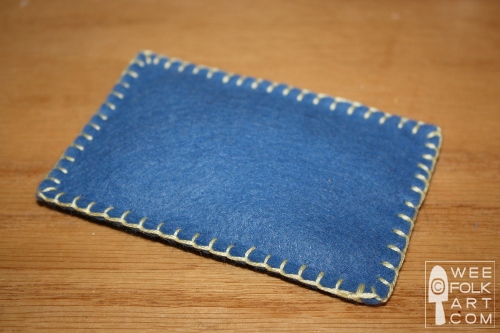 4] To make the pillow cut 2 pieces of felt 1 1/4″ x 1/2″ less than the width of the mattress. Sew and stuff following the directions for the mattress.