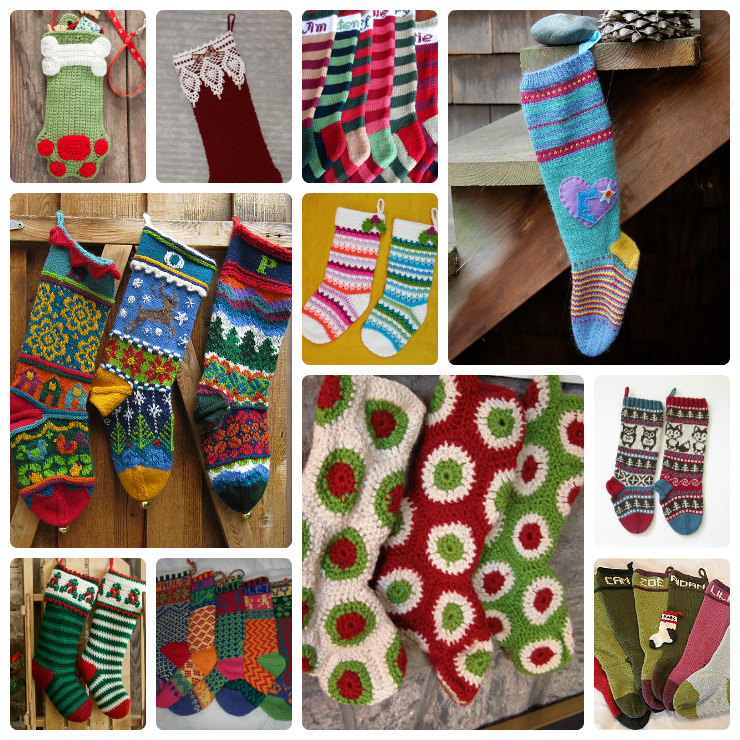 Take heart! There is still time to knit or crochet a stocking for Christmas. Whether you are looking for a simple stocking or a fancy doodle one, there is something here for everyone. Most patterns are free, I think only 2 need to be purchased, so I hope you find something that speaks to you. Ho Ho Ho!!!
---
Free pattern for knit stockings from Kirsten Hall on Ravelry. These stockings are beautiful but do require a little more time and skill to make. You might want to start these now for next Christmas!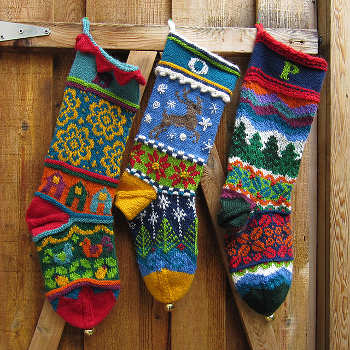 ---
If you are a fan of owls and foxes, and let's face it, who isn't, you may want to purchase this knit Christmas Stocking pattern. It is $5.00 and available at the Santas Sock Central Etsy Shop.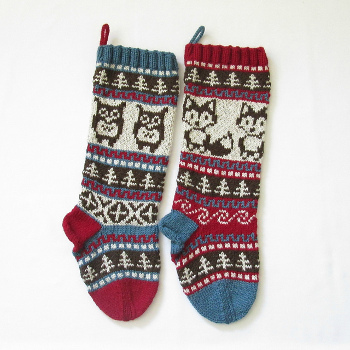 ---
Another free pattern on Ravelry. With this pattern you can knit pretty, solid stockings, or use up your stash of yarn and create adorable striped stockings.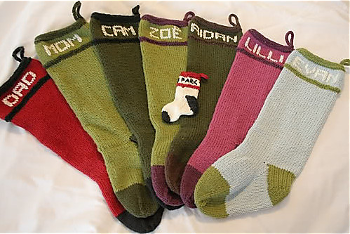 ---
This free knit pattern from Martha Stewart has wonderful illustrations and directions to help you out if you haven't made socks before. Even if you are making one of the other knit stockings, you might want to read through these directions.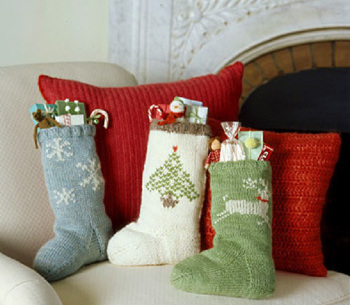 ---
Reminds me of stockings from the 40s and 50s. Cute stripes embellished with holly and berries. The crochet pattern is free from Red Heart Yarns.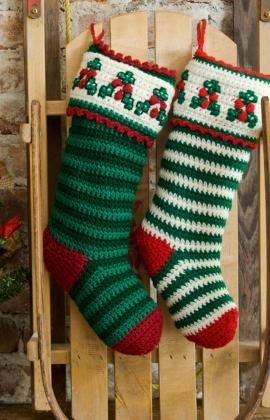 ---
This sweet crochet Christmas Stocking is trimmed out with a beautiful pineapple lace. You can purchase the pattern for $4.95 from Crochet Memories.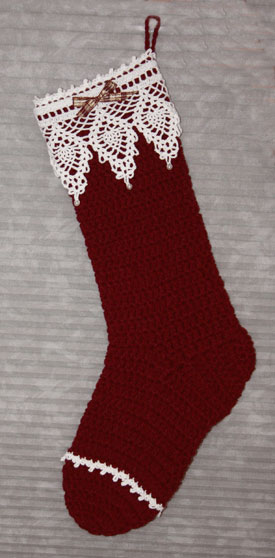 ---
The pattern for this knit stocking is available for free on Ravelry. You can make this stocking as simple or as complex as you like. Me being me, I love the addition of the felt heart.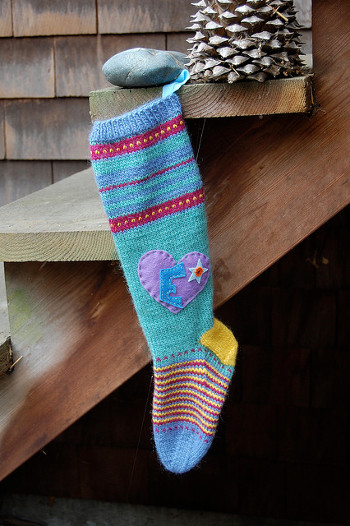 ---
Another free pattern on Ravelry. Again, this requires a higher level of skill and time. If you are an experience knitter, I'm sure you can get it done in time for Christmas, if not, there is always next year!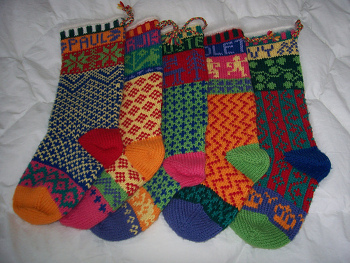 ---
Actually, I already shared the link to this free knit pattern above. (The blue striped stocking with the felt heart.) This just goes to show how very different the pattern can look depending on the yarn choices you make.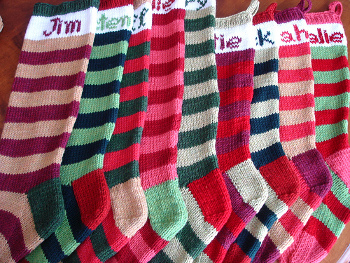 ---
What fun! Love these polka dots. The pattern is available for free on Ravelry.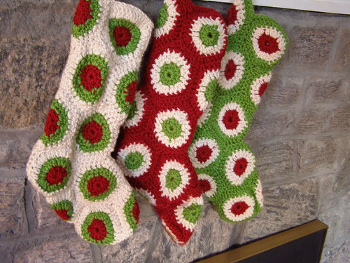 ---
Such pretty crocheted stockings. Want a small pair to wear myself 🙂 This free crochet pattern is available from Gleeful Things.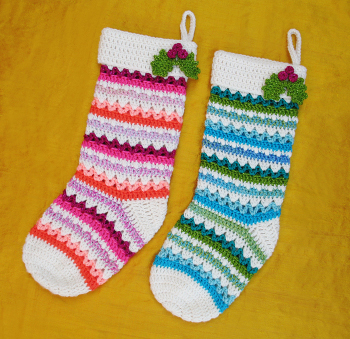 ---
Let's not forget our furry little friends. This free crochet pattern from Red Heart will have you pup's tail wagging in euphoria!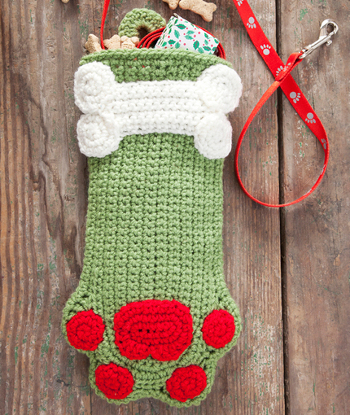 ---