The Boys went to see all thing Geek last weekend at the 2011 Maker Faire. Bug, Daddy and Othy all had a blast. Othy is a computer engineer, Daddy is a Mechanical Engineer and Bug is definitely an engineer in training. Based on how excited they all were when they returned… it was engineer heaven. Daddy took some pictures for me to share.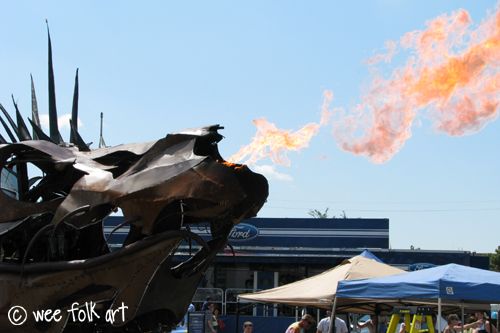 FIRE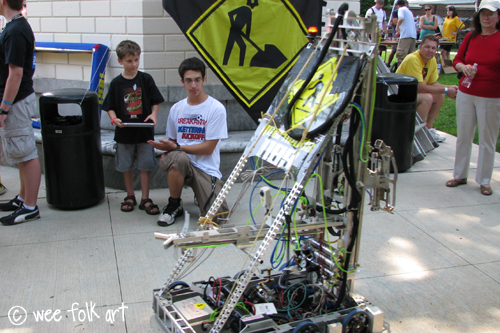 ROBOTS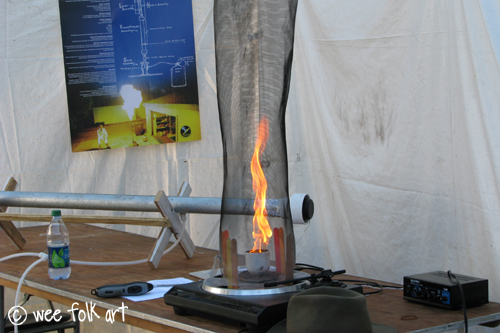 DANCING FIRE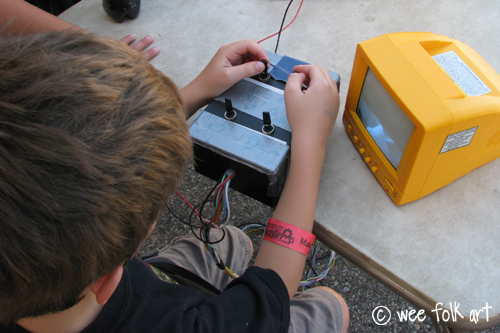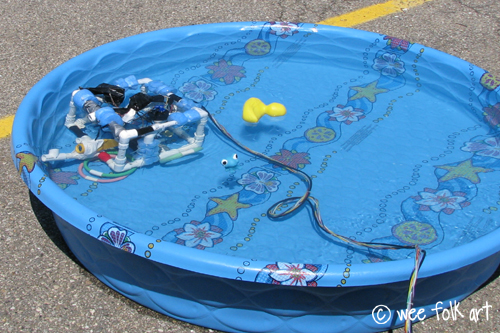 WATER ROBOTS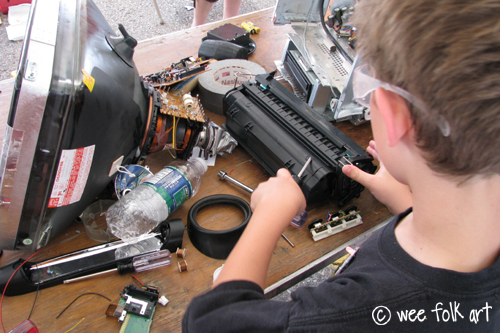 TAKING APART OLD GADGETS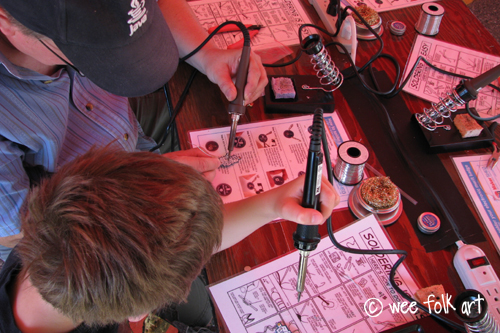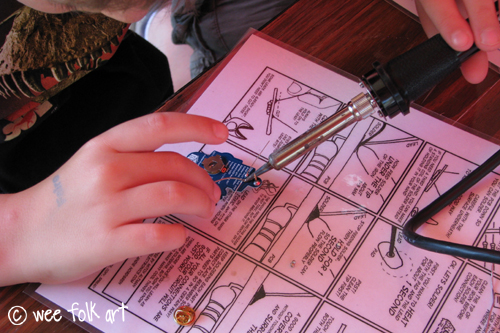 SOLDERING LED LIGHTS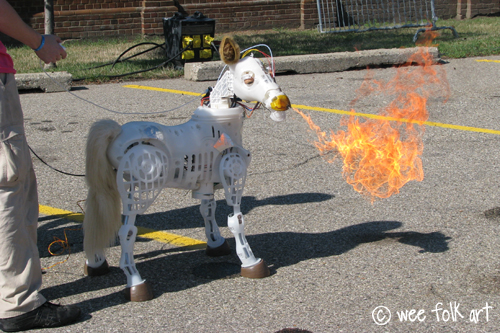 ROBOTS SHOOTING FIRE!
Apparently there are also crafting booths at the Faire… but the boys could not comment on such things… if it didn't involve moving parts or fire (or preferably both) it didn't catch their eye. Maybe next year they'll let the girls tag along too if we promise to stick to the other side of the Faire. But I don't know… robots shooting fire seems pretty cool to me too.