Inspired by Wimzeecal's Ombre Pinecone Tutorial, which we have link to before, we decided to kick off our fall crafting with some of our own Ombre Painted Pinecones. I complete one ombre painted pinecone myself, but the girls quickly took over and added their own spin to the project. It wasn't long before we had a whole table full of festive looking pinecones. These ombre painted pinecones are a great fall, kids craft.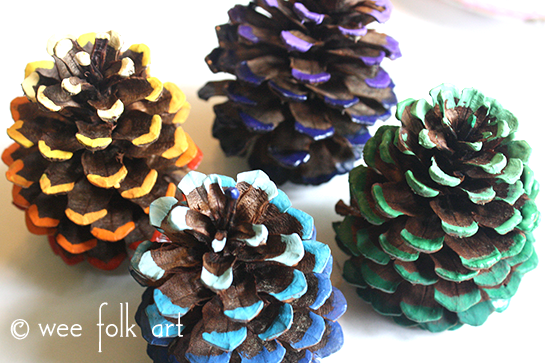 Fairy used the ombre technique to create shaded, monochromatic pinecones. Pixie on the other hand chose to give her pinecone a rainbow treatment.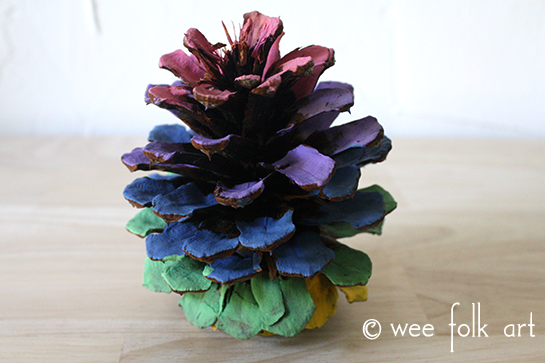 Ombre Painted Pinecones Materials
Clean, dry pinecones
Craft paint in three or more similar colors
Paint brush
Dish or paint pallet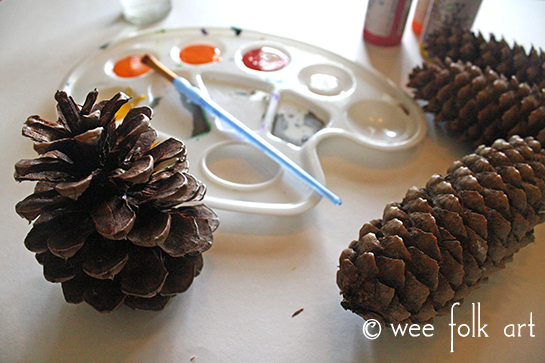 Ombre Painted Pinecones Directions
Choose 3 or more paint colors and add them to your pallet.
Paint a couple rows of pinecone petals with the darkest color on just the tips.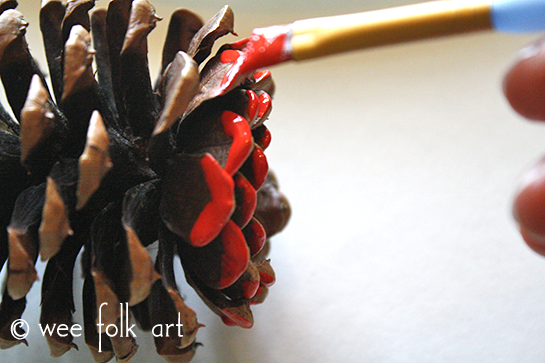 Mix a bit of the first color with the second color of paint for a gradual transition. There is no need to clean your brush between rows. Paint a few more rows.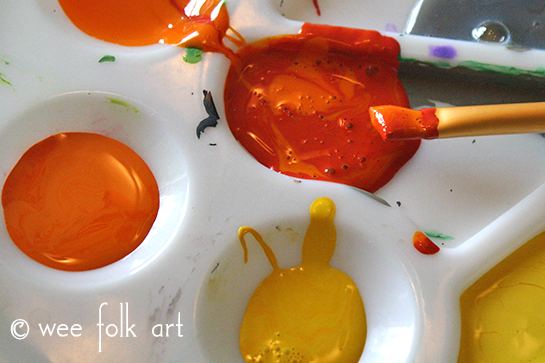 Use the second color to paint the next series of rows. Continue in this manner until you have slowly shifted between all your colors and/or have reached the top of your pinecone.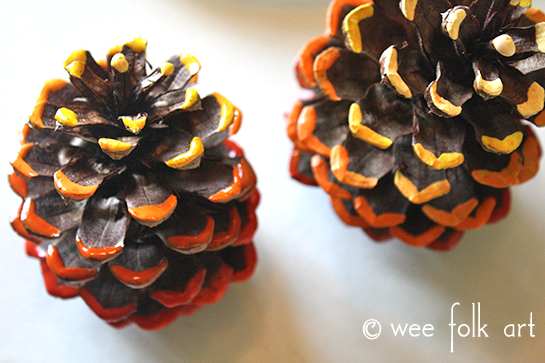 We also made some solid colored dried brushed painted pinecones. We haven't finished these yet, but I imagine that we will eventually have a whole rainbow of pinecones.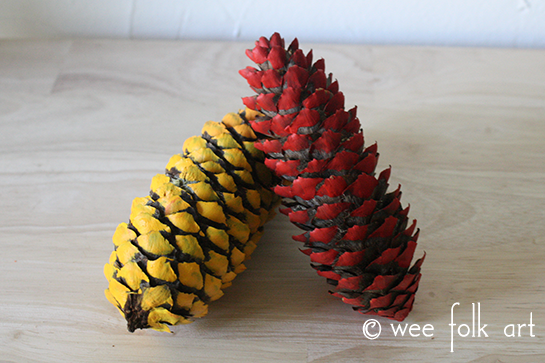 What to do with your completed Ombre Painted Pinecones?
The kids said that they would make a great forest where the gnomes could hide. The green pinecones would make great pine trees. For the holidays, I can imagine adding a little glitter and maybe some red pom-pom to make mini Christmas trees.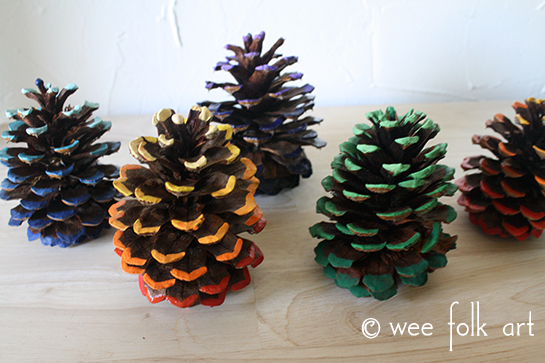 A bowl of ombre painted pinecones makes a great autumn decoration. Add some cinnamon oil to the pinecones and they will not only look great, but smell great too!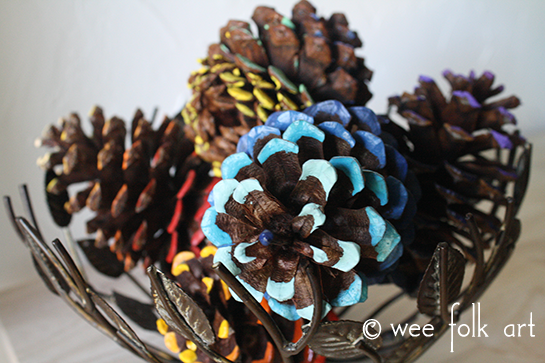 Tuck a few ombre painted pinecones into your favorite wreath.
Add a few here and there around the house as part of your fall decor.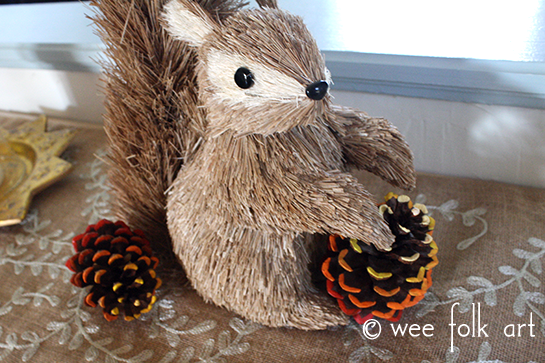 Add a string and the painted pinecones become a great Christmas ornament.