This is a relatively easy project to complete with your kids. While reading Going Lobstering, my girls made sort of a game out of finding the right buoy in the pictures. The idea that every fisherman paints his buoys will a special pattern was fascinating to them and they really enjoyed looking at pictures of buoys online. So I decided that we would make our own "buoys."
For this project you will need:
Old Corks (4-6 per person completing the project)
Acrylic Paint
Paint Brushes
Optional: White Primer Paint
Thumbtacks
Magnet
String
First use our Buoy Activity Page to design your own Buoy. Remember that you need to keep the pattern simple, easy to recognize, and easy to paint. You can only use 2-3 colors in your design.
Choose 4-6 corks of a similar size and shape.
Prime your corks if you want full coverage, otherwise some of the labels will show through. We did not have primer in the house and skipped this step.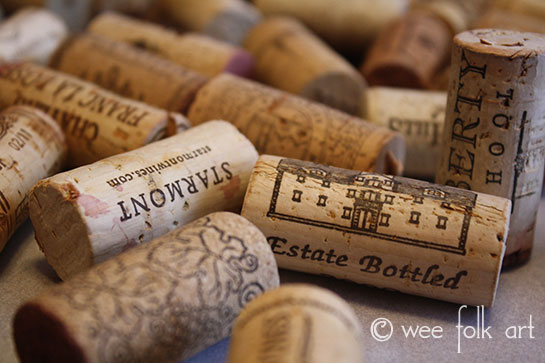 Paint your pattern on all of your corks. Yes, they ALL have to be the same. This was hard for my youngest to follow. She wanted to make a bunch of different corks but the idea is to have one design that is uniquely yours. Be sure to let each color dry before adding another.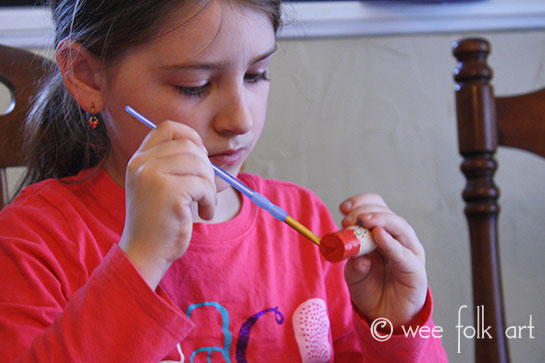 When dry, you have your own set of buoys that will in fact float.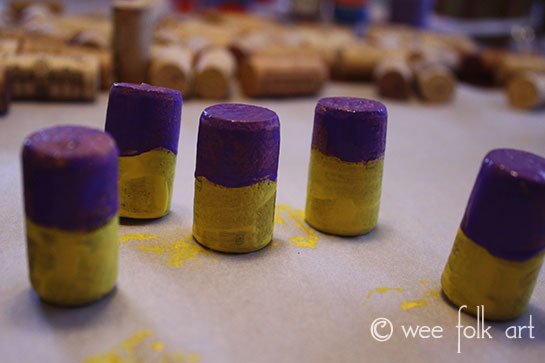 Some children may enjoy playing games with their finished buoys. To play a fishing game, you will want several different sets of buoys. Place a thumbtack in one end of each cork. Tie a magnet to a string. Place all the buoys in a large bowl/tray of water. Fish for your own buoys.
Copyright © Wee Folk Art, LLC 2008-2014. All rights reserved. Please do not reproduce our text, images or patterns without prior written consent.
Please contact us with any questions.
Photos MB 2/28/14