This weekend we are happy to share a guest post from our sponsor Prairie Point Junction, home of Wool Felt Central. Our friends at Prairie Point Junction are sharing a tutorial on making felt treat bags and have included appliqué patterns for either a fall or winter theme. Stock up on your crafting supplies now for all your holiday crafting.
Use coupon WEEFOLKFANS to take a 20% discount off all regular priced merchandise through November 1st, 2015.
Prairie Point Junction is a retail quilt shop located in Cozad, Nebraska, so if you ever happen to be crossing the US, be sure to stop by and visit us. We're best known online as Wool Felt Central due to our passion for wool and wool blend felts. We stock over 110 colors of wool blend felt plus tons of 100% woven wools, patterns, kits, and quilting supplies too. We love quilting cottons too –  stocking over 3,500 bolts! 
Our shipping department is speedy-quick, so most orders placed before 2:00 central time ship the same day. All of our staff members sew and quilt so we're well versed in answering your product questions.
We're thrilled to have launched a brand-new version of our website this past spring.  Be sure to check out all our new bells and whistles that make finding just the right product on our site oh-so-easy!  
You can find us online here:
Website: http://prairiepointjunction.com/
Facebook:  Prairie Point Junction Home of Wool Felt Central (https://www.facebook.com/Prairie-Point-Junction-home-of-Wool-Felt-Central-174256712622127/?ref=hl)
Pinterest: https://www.pinterest.com/prairiepoint/
Instagram:  prairiepointjunction
It's the perfect time of year to start thinking about holiday gift giving.  What could be more quick and easy than a cute little wool felt gift bag to fill with all sorts of goodies.  Use the basic bag design –  change up the colors –  and pick your favorite appliqué shapes to customize the bag to fit any occasion.  I bet many of Wee Folk Art's appliqué designs would look awesome!  If you have a Sizzix or other brand of cutter, the project is even easier  –  just cut the using your favorite dies.
We'd love to see your creations.  Tag us as #prairiepointjunction on Facebook or Instagram.
What a Treat  –  Fall & Winter Treat Bags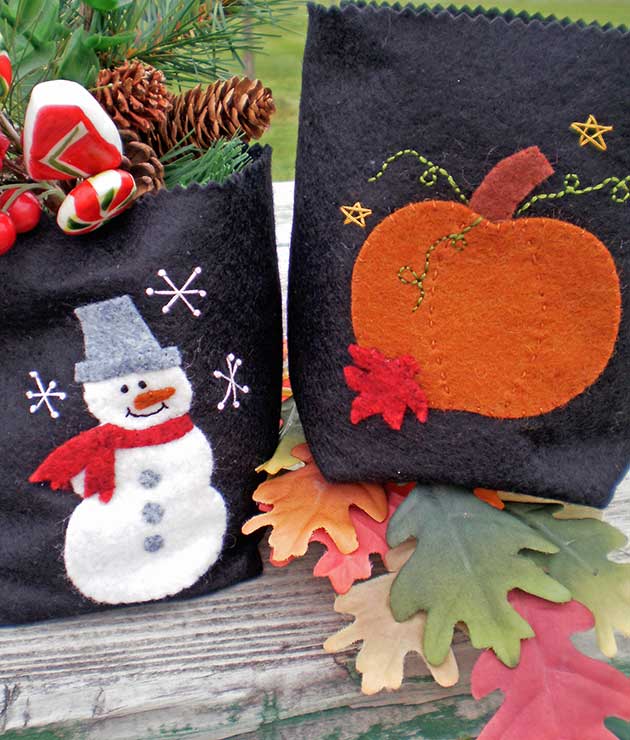 Treat Bags Finished Size:  4" x 4" x 5 ½"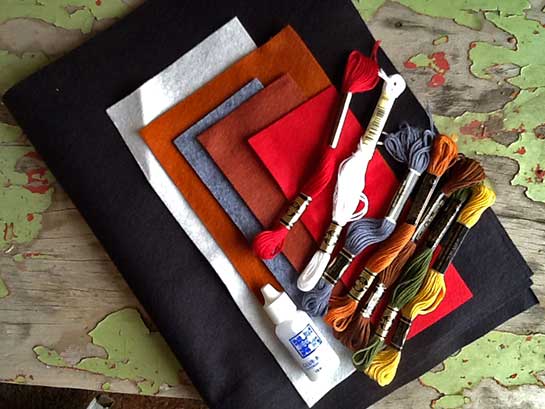 Supplies:
*12" x 18" piece of wool blend felt for each bag
*Scraps of wool blend felt in desired colors for appliqué.  We used Copper Kettle, Oakwood, and Bright Red for the Pumpkin bag and Antique White, Cloudy Day, Bright Red, and Copper Kettle for the Snowman bag.
*Embroidery floss to match felts, plus gold and green for the Pumpkin Bag
*Freezer paper for tracing pattern
*Glue Baste It or a Glue stick
*Machine sewing thread in color to match felt for bag
Preparing the Felt:
For this project, we prefer to use wool blend felt straight as it comes from the bolt.  The flat texture allows the stitching details to show and gives the bag more body.  If any of the wool blend felts have creases from storage, simply mist with water in a spray bottle and iron with a cool iron.
If you want to pre-wash the felt to get a bubbly texture, submerge colors individually in hot water, squeeze out excess water and dry in dryer until damp.   
Instructions:
1.
 Cut two 8" squares for each bag.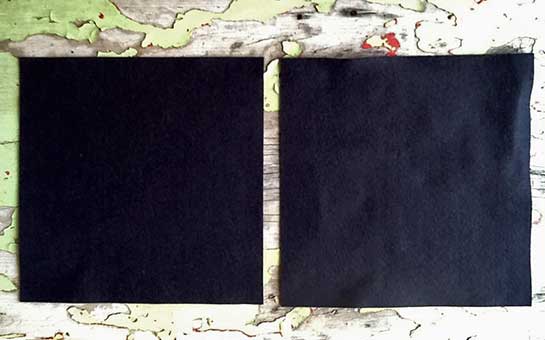 2.

  
 Cut a two inch square from the bottom corners of each piece.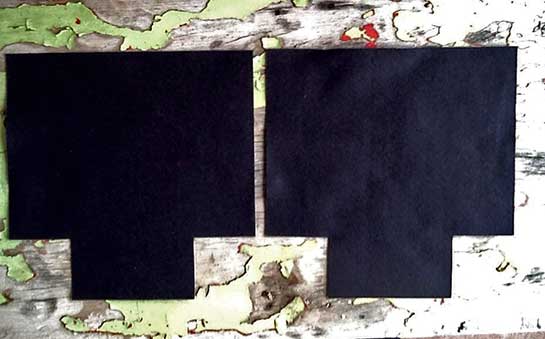 3.

  
 Use a pinking shears or other decorative scissors to accent top edges if desired.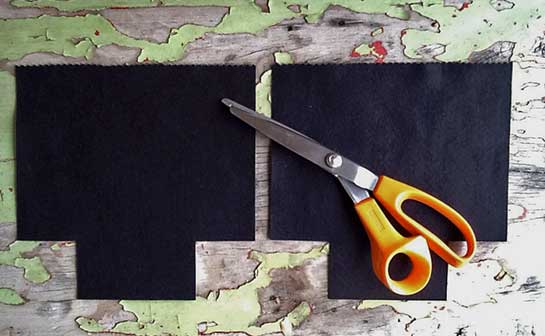 4.

  
 Trace applique shapes onto paper side of the freezer paper.  A mechanical pencil works well for tracing.  Cut loosely around drawn shape.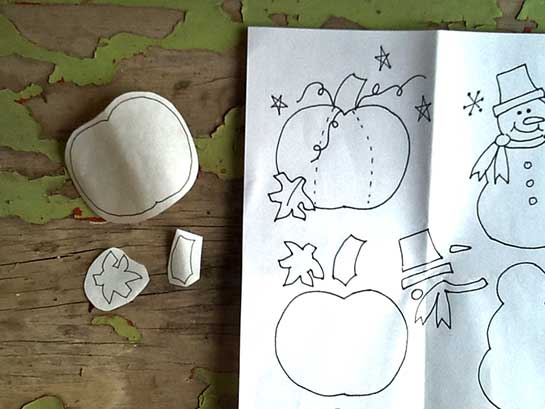 5.
Iron waxed side of freezer paper to wool felt.  Since wool felt does not a have a right or wrong side, it does not matter which side of the felt the freezer paper is ironed to.  These designs have not been reversed, so you will in effect be ironing the freezer paper to the "right" side of the felt.  Keep this in mind if using a fabric that does have a difference from front to back.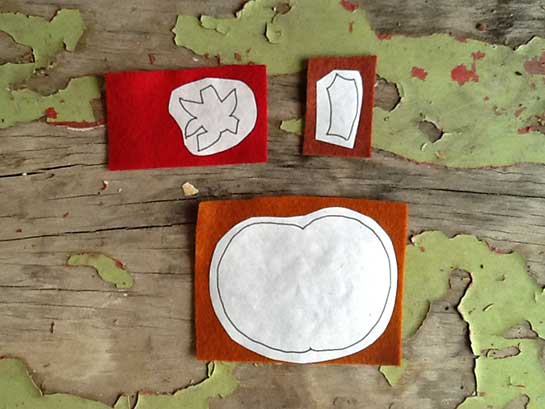 6.
 Cut out shape on traced line.  A small, pointed tip scissors works best for this step.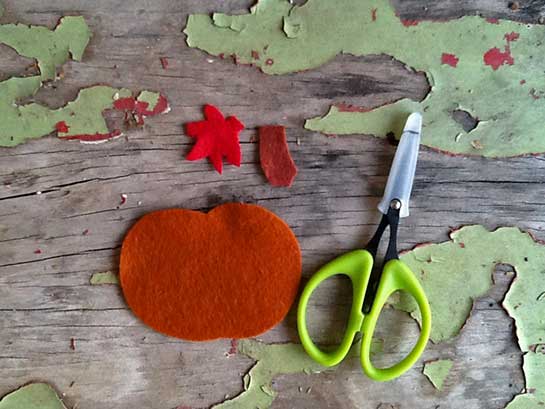 7.

  
 Center appliqué shapes on upper portion of bag front.  Top of design should be approximately  1 1/4" down from top edge of bag.  Adhere shapes with small dots of glue-baste it  – a small dot in a few places is sufficient.  The glue gets very hard when it dries, so position where there isn't  a lot of stitching.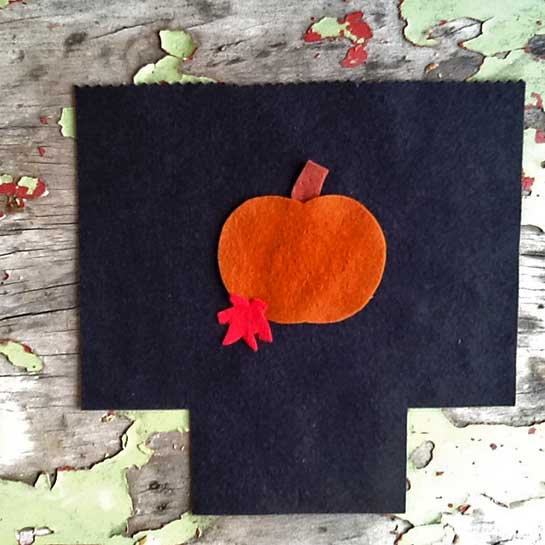 8.
 Use a small whipstitch with 1 strand of matching floss to attach shapes to background.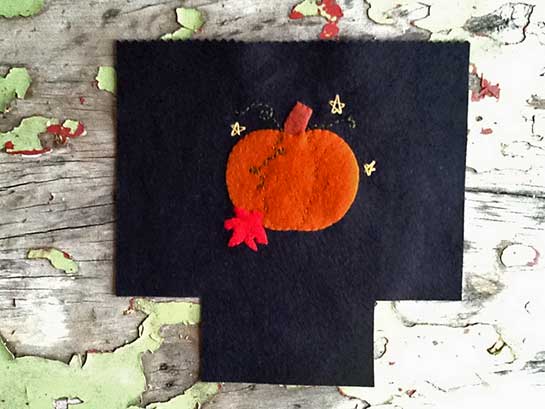 Add embroidery details using two strands of floss:
Snowflakes:  Straight stitch lines, then add French knots to end of lines.
Snowman features:  French knots for eyes, backstitch mouth.
Stars:  Straight stitch lines, just as if you were "doodling" stars with a pen and paper.
Vine:  Backstitch with green floss.
*You can either free-hand the designs, or trace onto coarse netting with a Sharpie marker, then position netting over background, retrace with your favorite marking pen to transfer designs.
9.  Layer the two squares right sides together.  Machine stitch along sides and bottom.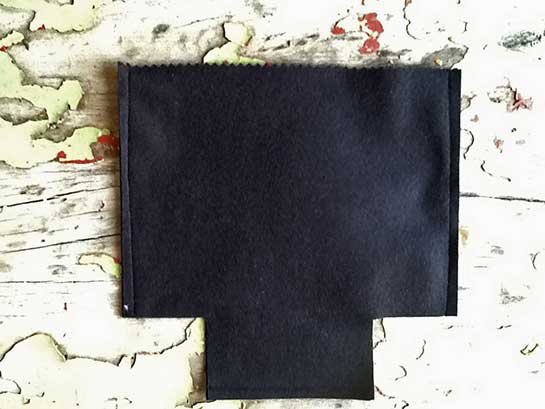 10.  To form boxed bottom, open bag, and bring side and bottom seams together, fold flat, then stitch across opening.  Repeat on opposite side.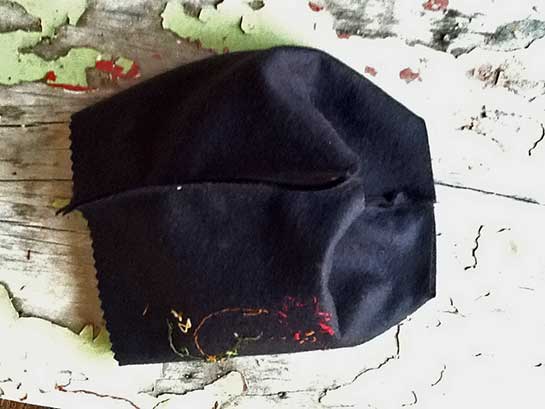 11.  Turn bag right sides out.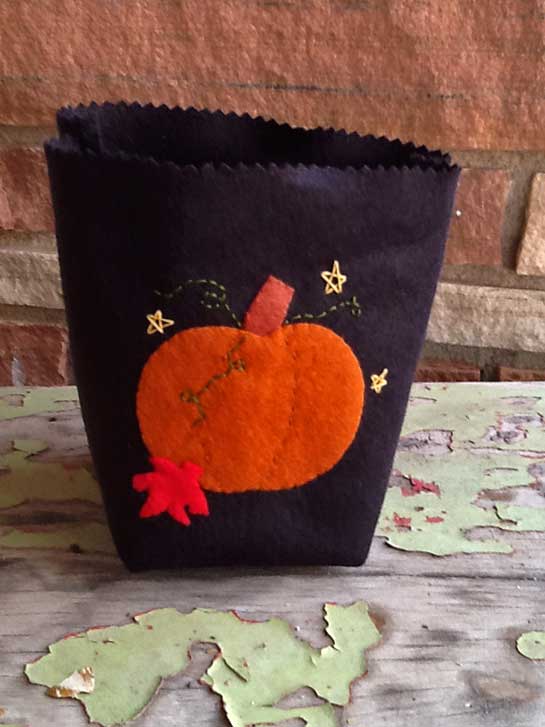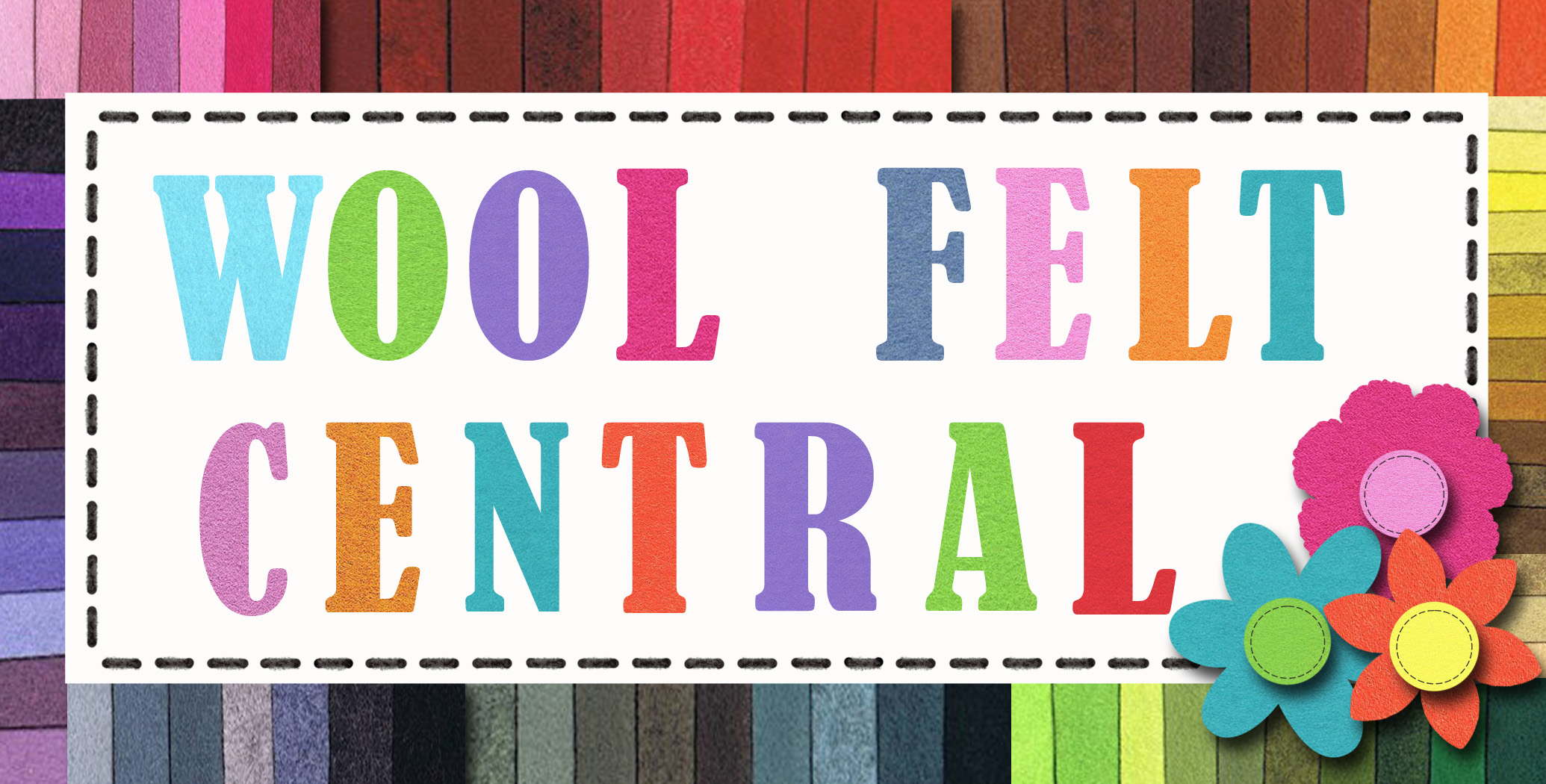 Use coupon WEEFOLKFANS to take a 20% discount off all regular priced merchandise through November 1st, 2015.
*Tutorial copyright Prairie Point Junction, 2015.  Feel free to make as many bags as you wish for friends and family. We respectfully ask that you not post our instructions on another blog or website, or sell finished items made from our tutorial.  We appreciate a direct link to this blog post if your friends and followers are interested in this pattern.