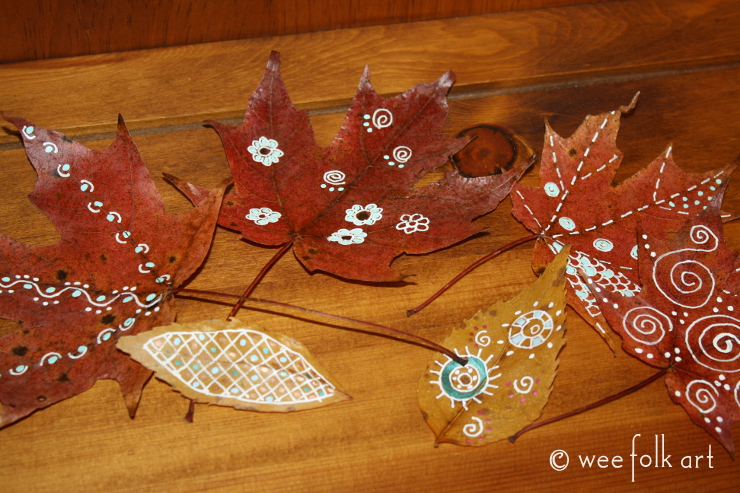 There is something so soothing about doodling… those small, unplanned, undesigned drawings where your pen meanders across the surface of a page taking leaps and turns like an Olympic figure skater on the ice. Since there is no fore thought, you never get it wrong. There's just freedom, design, color with no particular place to go. This is a great craft to do with children, too!
This autumn, thanks to the inspiration of a photo I saw on Geninne, I started doodling on leaves. I can't even begin to explain how soothing and joyful the experience is. Here is the super quick and easy directions for making your own "painted" leaves.
First, you get to go outside and collect beautiful autumn foliage. Get the freshly fallen so there is still moisture in the leaf and it will not crumble when you draw or paint on it.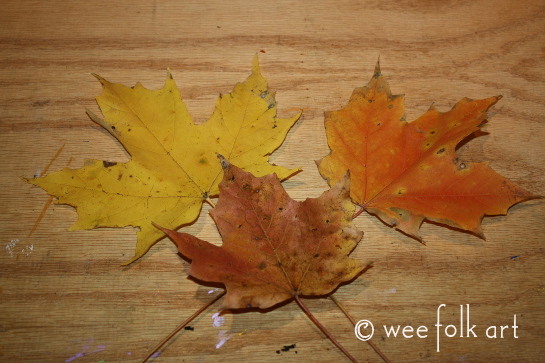 You can use paints and brushes, but I preferred using gel pens that skate across the surface of the leaf. Note: if doing this project with children, using paint and brushes is a better choice. The pens can rip the leaves if you press too hard.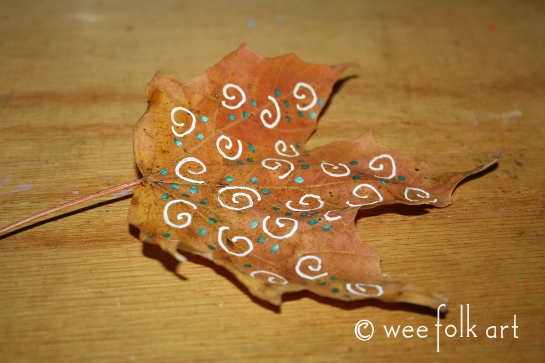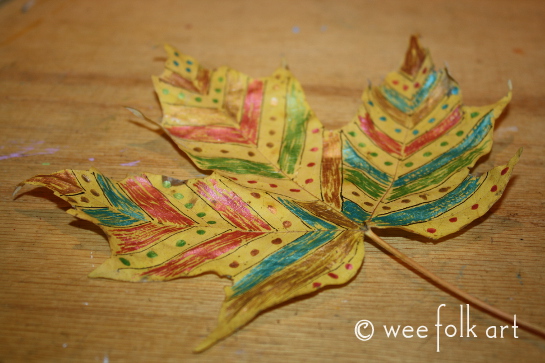 These are the pens I used the most. The white pen, which I use all the time for journaling is Uni-Ball Signo which can be found HERE. And I love the Sakura Gel Pens which come in a wide assortment of colors including glitter. Use can start your search for them HERE.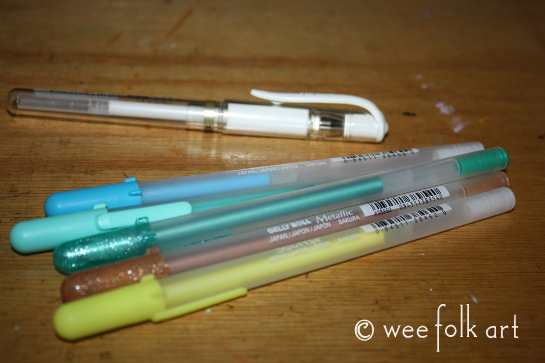 Do know this… much like the beauty of an autumn landscape, the life of a painted leaf is short lived. If you do nothing to preserve it, as the leaf dries, it will shrivel and the leaf will crumble. That's okay. If you enjoyed the process and found beauty of the finished leaf, then there was joy in the experience and you can let it go. If you would like to preserve the leaf, there are several ways you can.
Take a photo… Let's face it. Your child cannot stay 2 years old forever, but with photos you will always have a visual remembrance. Take pictures of your leaves. Try to take really good pictures. Consider making a collage of the pictures. Frame it. Although it is just a photo, it is a photo of your art work!
Press your leaf… After your paint has dried, press your leaf in a flower press or heavy book over night. We use to use telephone books but I haven't had one of those in almost 2 decades 🙂 This does nothing to actually preserve your leaf, but it does flatten it so you display it between 2 pieces of glass and they will last indefinitely.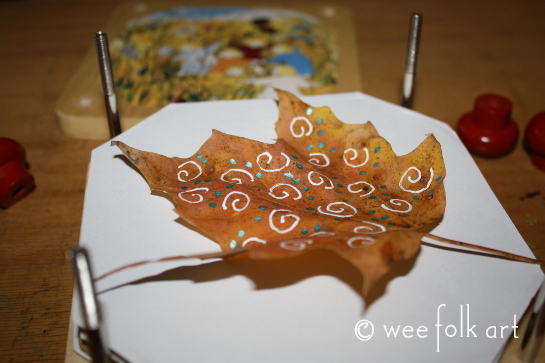 Wax your leaf… This is the method I chose to use. After I pressed my leaf I carefully covered it with a beeswax finish. I covered the front and back and very carefully worked the wax into the leaf. I work in a little more once a week. I LOVE doing this. so soothing!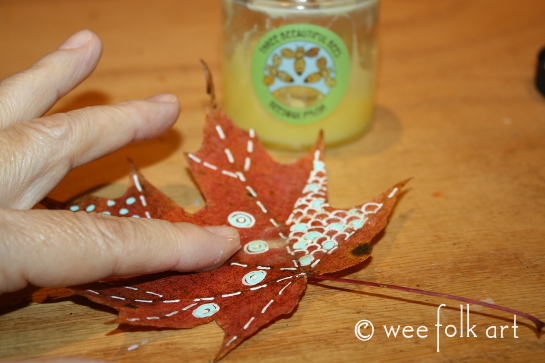 I have had my leaves on display for a couple of weeks now. I have found the waxy leaves, like those on the maple, have held up well, where as the papery leaves of my linden are quite fragile. Just remember, much like bringing cut flowers inside, these will not last forever, but oh the joy they bring while they are here!