Tim's daughter, Liz, has been busy adding a little pizazz to some of her t-shirts. Smart person that she is, she realized she could buy inexpensive t-shirts, add some appliques, and turn them into totally awesome, one of a kind shirts. She started by using Wee Folk's Curved Heart and Owl design, but she's been making a few of her own designs. Our star trio shown above is Liz's design. We thank her for letting us add it to our Wee Folk collection. She recently designed some fish, and I think I heard something about a stegosaurus. You can expect to see them soon. As with all of the other block appliques, it is designed to fit on a 6" x 6" block but can easily be enlarged or reduced for your needs. You can get the pattern for the Star Trio here! Enjoy!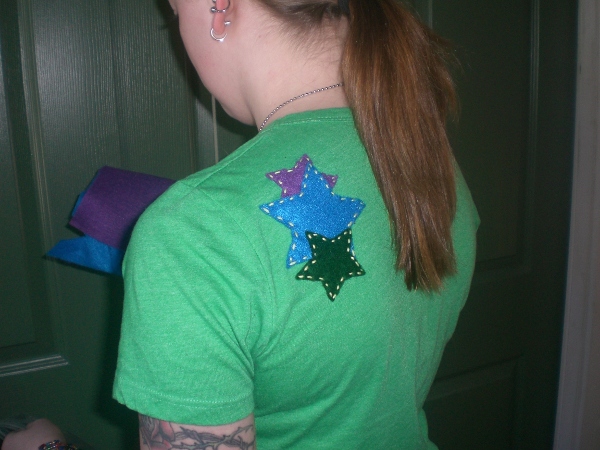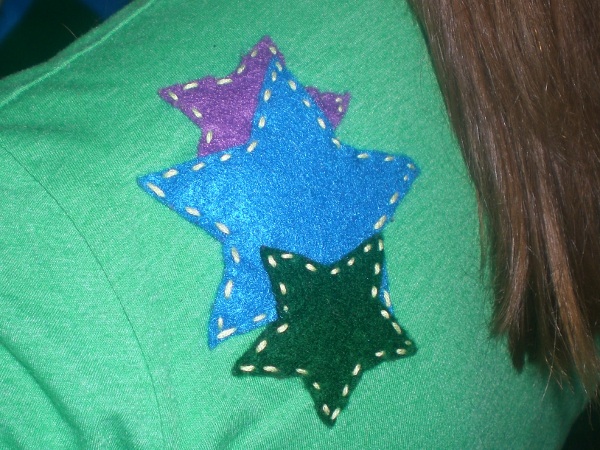 Note about patterns: We are sharing patterns we have designed and made for our own children, families and friends. Every effort is made to share information in a clear and accurate manner. We offer preemptive apologies for any mistakes that may be made. Please let us know via comments or emails if you stumble upon a mistake or if you encounter directions that leave your scratching your head! We will rectify the situation as soon as humanly possible!
Copyright © Wee Folk Art 2008 – 2009. All rights reserved.