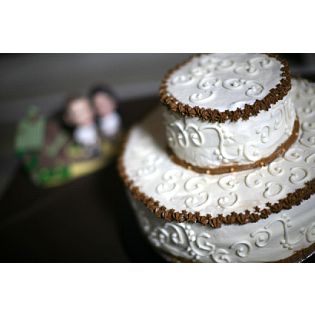 Do you have a favorite recipe using pumpkin? Tis the season to spread pumpkin cheer far and near! If you would like to share a recipe, just follow these guidelines:
Email the recipe to weefolkart@yahoo.com .
Include a little anecdotal background.
Attach a photo.
If you have a blog and would like us to stop by and say "hi", make sure to include your URL. We will include a link to your blog when we post.
We will be sharing pumpkin recipes until Thanksgiving. We will try to feature all recipes we receive. Please understand that by sharing your recipes, stories and photos, you are giving us permission to use them on our blog.
All contributors can grab our "My Recipe Was Featured on Wee Folk Art" button, too!
Here is a recipe from Chelsie at Simply Seeking Life for Pumpkin Cake. Not only does the cake sound wonderful, but you might be surprised by how it was used. Make sure you pay Chelsie a visit. It's always so much fun discovering new blogs. Thanks, Chelsie!
Hi, my name is Chelsie Varga from Simply Seeking Life. I absolutely love pumpkin, I am so excited for your upcoming recipes, especially because I just canned 21 pints of pumpkin myself. I have worked in a summer camp kitchen for the past 7 summers and have made this pumpkin cake for our thanksgiving theme meal countless times. I got married almost a year ago do the day at the camp where we work and I knew exactly what I wanted my wedding cake to be. We got married on halloween in the beautiful Pocono mountains of Pennsylvania and we had a fun time celebrating a fall wedding. My husband's mom made a small pumpkin wedding cake for us to cut and save the top and then my friend made the rest of the pumpkin cake for everyone else to enjoy. It was really a fun time and I would like to think that people enjoyed something different than the tradition wedding cake, I know I did. I will attach some pictures of the cake and the recipe that we used is below. Thanks for everything you do.
Chelsie
Pumpkin Cake
1 c sugar
1 c brown sugar
1 c oil
4 eggs
2 c all purpose flour
1/2t salt
2t baking powder
2t cinnamon
1 1/2 t baking soda
2 c pumpkin
1t vanilla
Cream together the sugar, brown sugar and oil, add the eggs and then set aside. In a separate bowl mix together the flour, salt, baking powder, cinnamon and the baking soda. Add the dry ingredients alternately with the pumpkin to the ingredients you set aside. When all combined don't forget to stir in the teaspoon of vanilla. Bake in a 9×13 for 40 minutes at 350. It is tasty plain, but you can add whatever kind of icing or toppings you may like with pumpkin. I like cream cheese icing personally!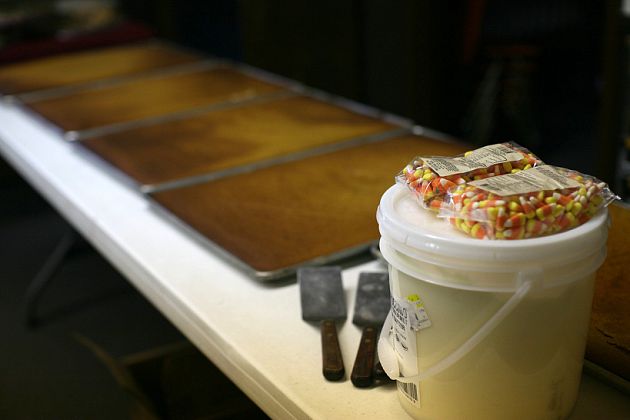 The only thing that counts is faith expressing itself through love…Galatians 5:6