Here is a collection of Valentine Craft ideas in bright colors and natural materials. We love all these colorful Valentine hearts and enjoy how they are made with a variety of materials including fabric, felt, paper, wool roving, and yarn.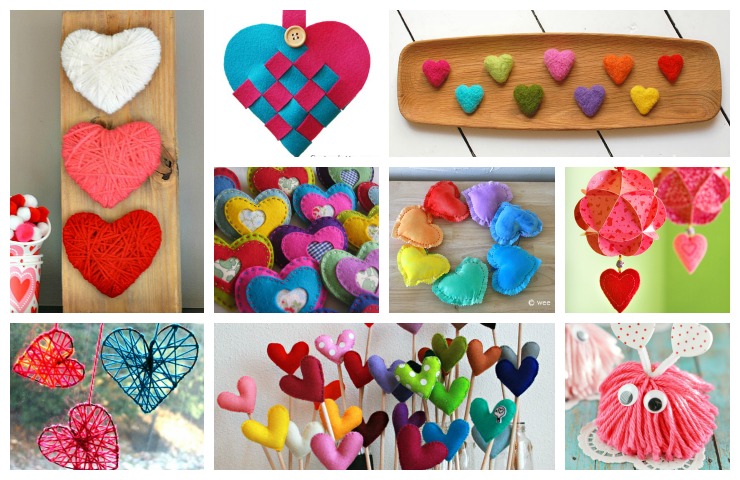 ---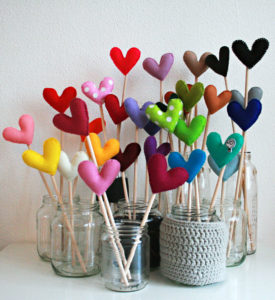 Create a felt forest of hearts by making a stash of felt hearts attached to sticks.
---
Simply wrapping cardboard hearts with yarn and attaching them to a board create a unique decoration for Valentine's Day.
---
Using a cookie cutter for a template, these needle felted hearts are a great craft for a beginner needle felter.
---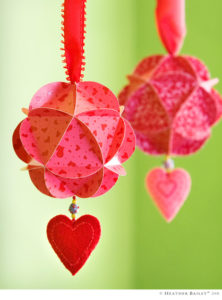 This Valentine project is variation on Heather Bailey's Paper Globes tutorial. Read the post and then get the pattern from her side bar.
---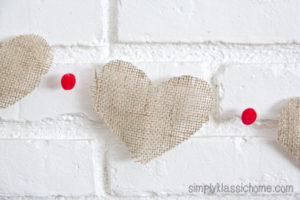 This Burlap Heart Garland is so simple to make and adds a natural touch to your Valentine decor.
---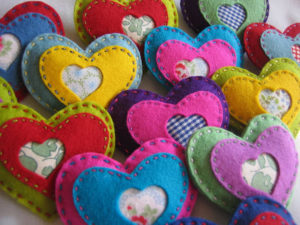 Although this craft does not have a tutorial and the post is not in English, I love this felt hearts and feel like they can be an inspiration for crafters to make their own stacked hearts.
---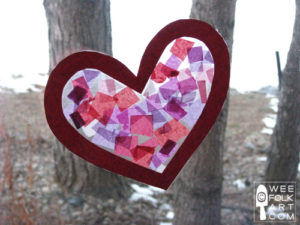 Our very own, and very popular Tissue Paper Stained Glass Hearts are a great fun to make with kids.
---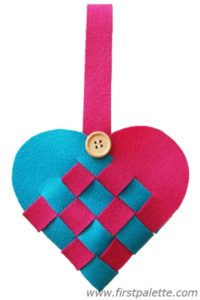 This tutorial walks you through how to make the Danish style basket woven hearts. They can be made with paper or felt.
---
Using pieces of stiffened fabric, you can make a simple 3-D garland.
---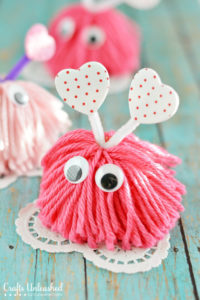 Kids would love to make and share these adorable monsters for Valentine's Day.
---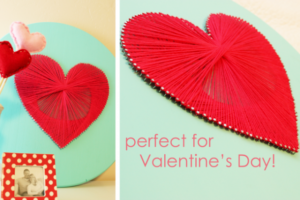 For a bright pop of color in your Valentine decor, try different string colors while making this string art heart wall hanging.
---
For a more simplified style of string art, make these yarn wrapped hearts. This is another great craft to do with the kids.
---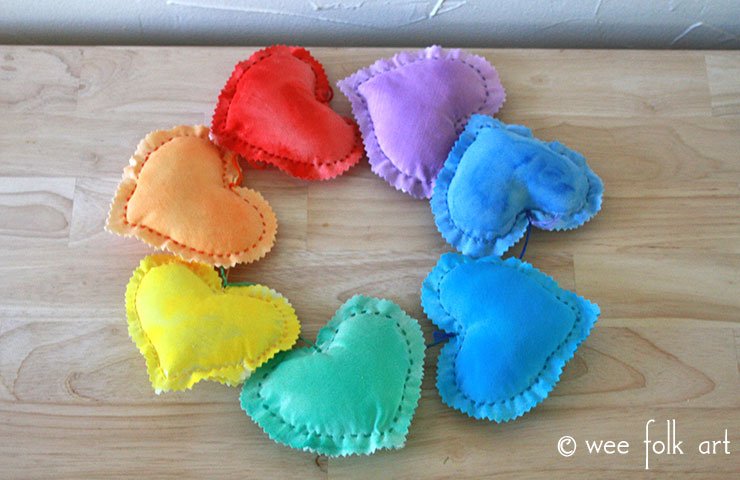 These hand-painted, puffy hearts can either be strung together in a series to be used as a wall hanging, or left individually and given as heart ornaments.