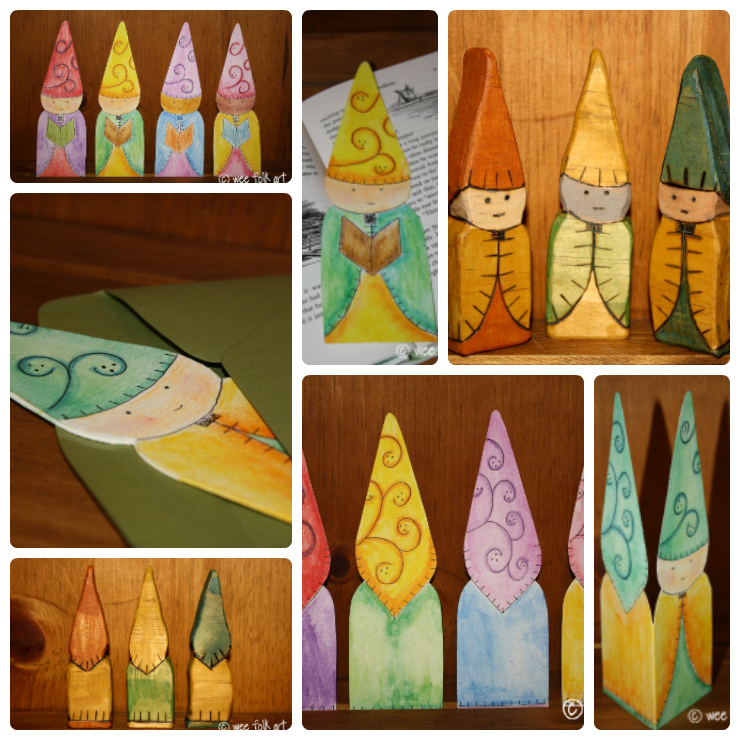 Since I have decided to use this summer as a time to share some of our past favorite summer projects, I've enjoyed taking the time to go through our archives, of which there are many! If you've never done it before, visit our SITE INDEX and get lost in over 8 years of Wee Folk Art goodies!
Today I am sharing 3 different gnome projects all made from the same pattern.
We have BOOKMARKS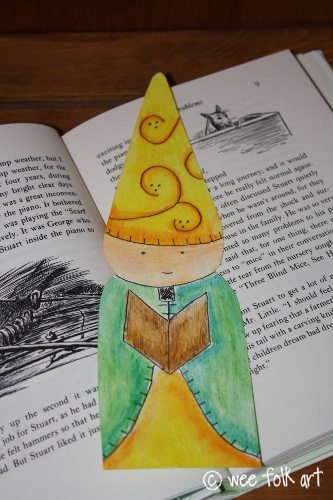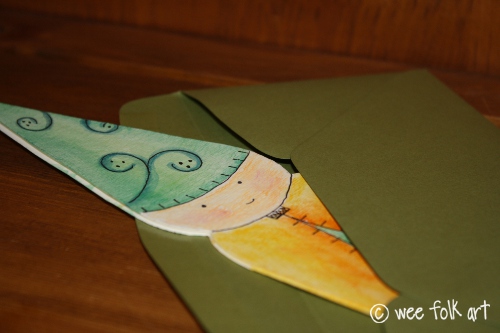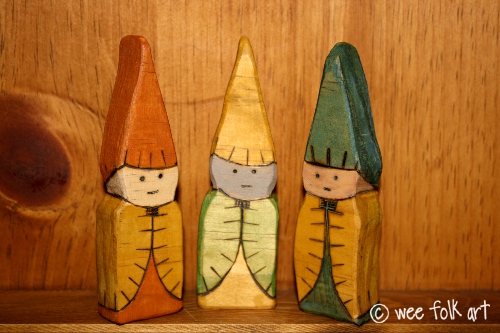 The wee ones will love making gnome bookmarks to place in their favorite books and cards to send to their favorite people. Although it will be necessary for adults to cut the gnomes out of wood, children can certainly help paint them. NOTE: If you are worried about cutting the gnomes out of wood, you will notice how wonky my gnomes are. No need for perfection here. As a matter of fact, gnomes that are a bit askew add to their charm.
So, check out our 3 projects, made from 1 pattern, and see if you can't think of more projects that can be made with this basic gnome pattern.
Have fun!