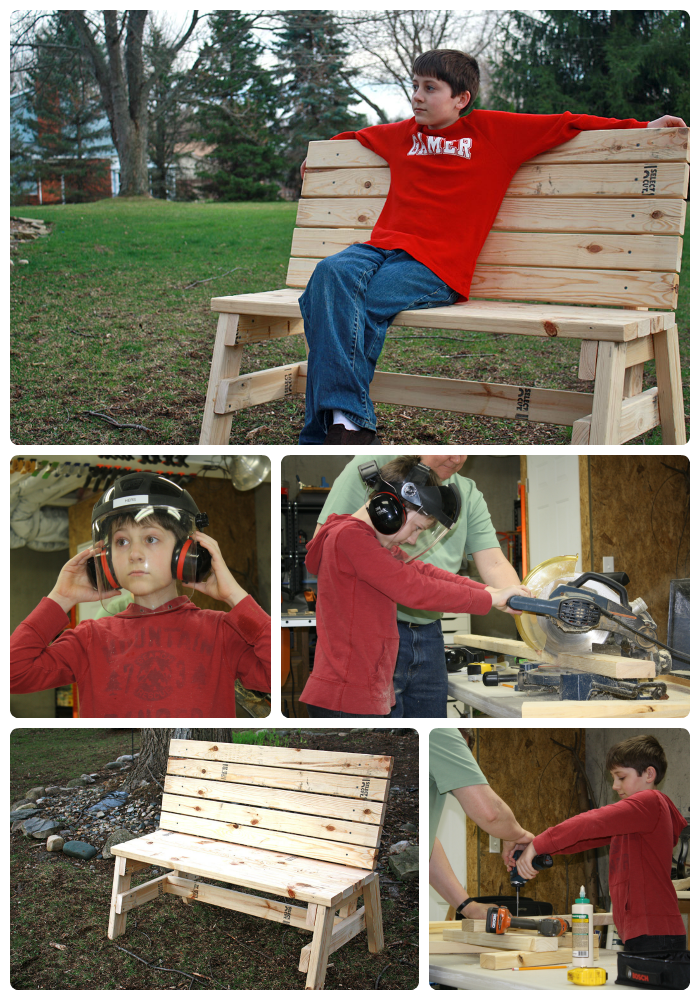 Turn around and they go from playing with building blocks to building with power tools! Where does the time go?
For a while now Bug has been asking Tim (Othy to the wee ones) to teach him about woodworking. For many months our house was in complete disarray as we were having our new addition, including a woodworking shop for Tim, built. When that was done, it took several months more of Tim collecting up all of his tools and equipment from EVERYWHERE before finally moving into his new woodworking shop.
Finally, Tim has his shop functional. YAY! We will all benefit from that, and the other night he saw plans for an outdoor bench that he thought would be a perfect place for Bug to start. Of course, all the children have been making small wood projects for years, but now that Bug is 12, Tim thought it was time to start teaching Bug how to use some of the power tools.
So, this past Sunday, Bug and Othy worked side-by-side, and within a few hours, Bug had made his first "grown-up" project. He measured and cut the wood, drilled pilot holes and pocket holes, then glued and screwed the whole thing together. At each step of the way Othy was teaching Bug all about woodworking safety.
As Bug used each tool for the first time, Tim helped guide his hands, but as he moved forward and gained more and more confidence, Bug was making cuts, drilling holes and using the electric drill to screw in screws all by himself. You can see the look of pride and satisfaction on his face when he was all done.
For all of you that want to dabble in woodworking… if Bug can do this… so can you!
Bug and Othy are already thinking about their next project!
To get the FREE plans and tutorial for building this bench visit Jay's Custom Creations by clicking HERE. Also, the site has a 5 minute video.
---
---
Suiting Up
Checking and rechecking the directions.
Safety first. At each step of the way the boys discussed important safety considerations.
Measure twice… cut once.
Othy guiding Bug's first cuts.
Drilling pocket holes.
Assembling the bench.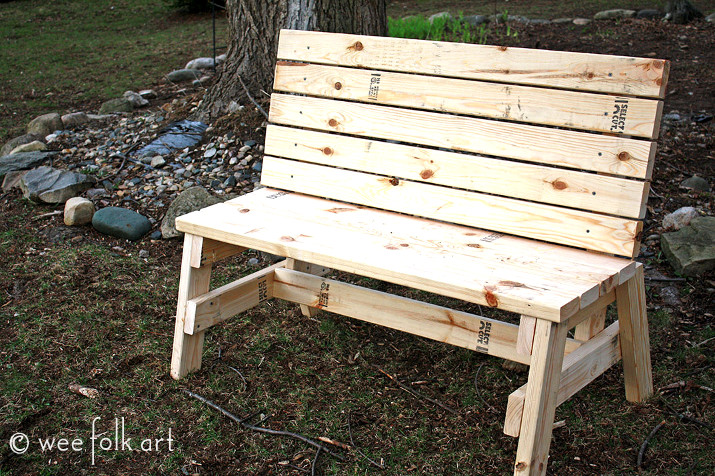 Finished bench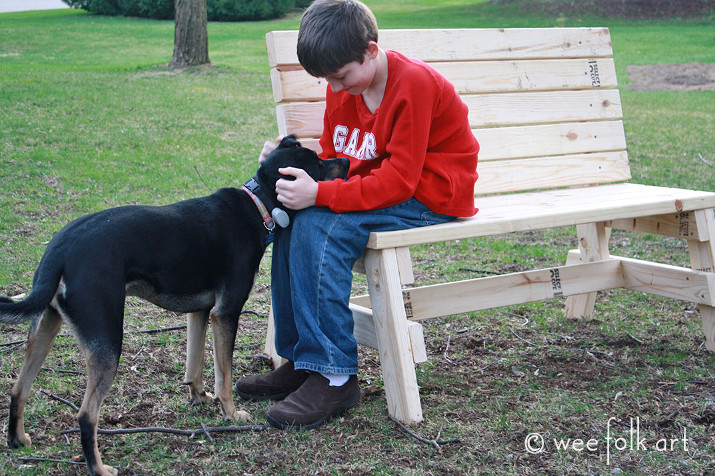 Bug and Fargo enjoying the new bench
---