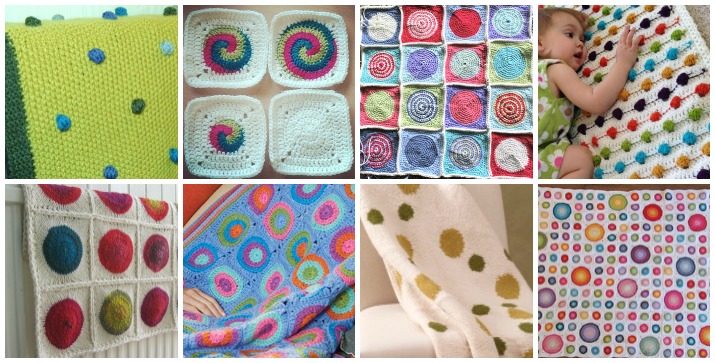 Funky Bobble Baby Blanket :: Spiral Squares :: Polkadot Square Pattern :: Crazy for Polka Dots Baby Blanket
POP Blanket :: Pokey Dots Throw :: Intarsia Polka-Dot Blanket :: Large Circles in a Square
Today I've gathered together a fun collection of Polka Dot inspired blanket projects that include both crocheted and knitted patterns. Some patterns are free and some are available for online purchase. 
---
​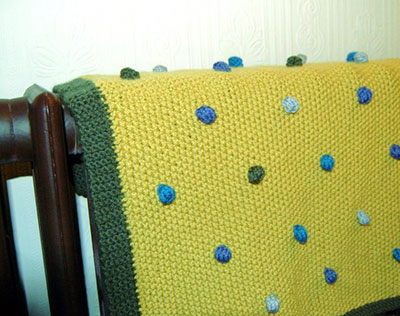 This bobble adorned blanket pattern is designed to be knit. You can purchase it as a PDF for $6 in Oliver Boliver's Etsy shop.
---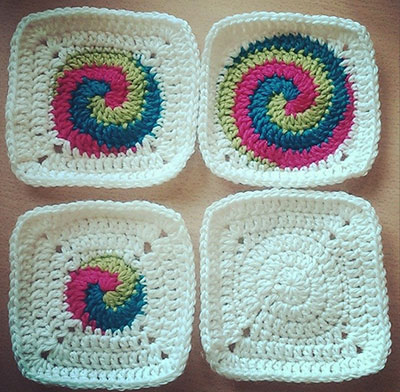 These fun spiral squares are crocheted and can then be joined to make delightful blanket. You can follow the FREE tutorial on Josie Calvert Briggs' blog.
---
by Julie Harrison of Little Woollie
​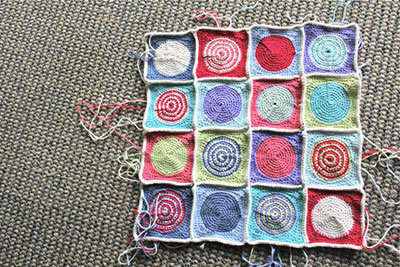 You can follow this free step-by-step tutorial on how to crochet Polka Dots inside squares at Little Woolie.
---
by Tara Cousins of 3 Little Lambs Crochet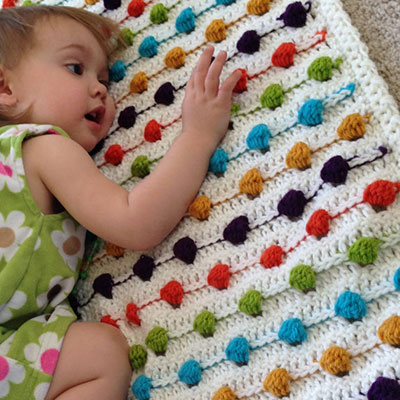 This crochet pattern is available for $4.50 as a PDF download from the 3LittleLambs Etsy shop. It includes step by step photos to make this fun blanket.
---
by Emily Wessel of Tin Can Knits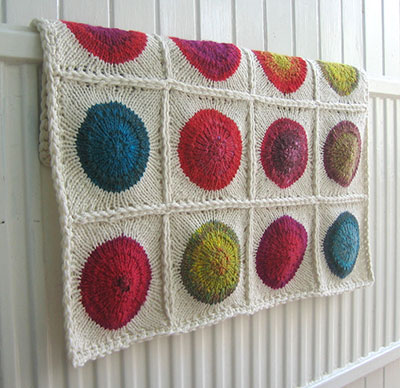 This modern, pop art inspired blanket is available as a knitting pattern for $5 from Tin Can Knits. Additionally, Tin Can Knits offers a free POP Blanket Tutorial covering all the techniques used in the pattern.
---
from Red Heart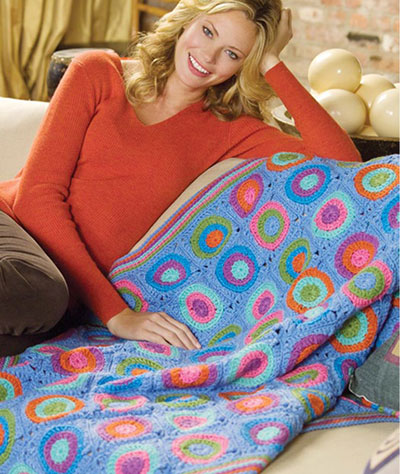 This colorful crocheted blanket is available as a FREE pattern from Red Heart.
---
from Lion Brand Yarns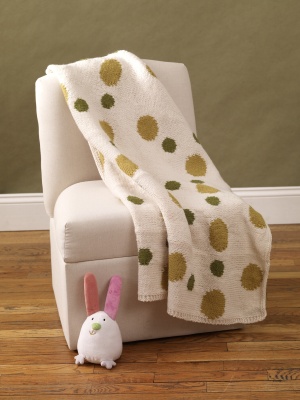 This intermediate level dotty blanket is offered as a FREE knitting pattern from Lion Brand Yarns. Please note: this pattern is available for free but you will need to register for a free account on the Lion Brand Website to view the pattern.
---
by Dorien of Just-Do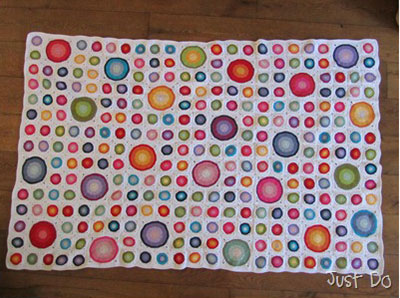 Varying sizes of colorful circles come together to make a super fun blanket in this FREE crocheting tutorial available at Just-Do.