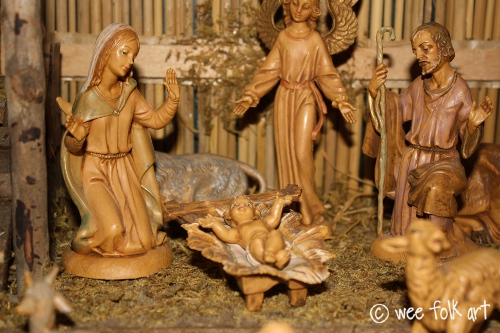 Luckily for us our holiday visitors came early. We picked up our son Adam at 8 a.m. Tuesday morning and Drew, Meghan and the Little Lady, joined us at noon on Wednesday. Needless to say, any of our last minute crafting went out the window! As a family we did not craft this week, so we don't have projects to share with you. We are sure you still made the fourth week of Advent meaningful for your family!
Just letting everyone know Michelle and I are taking the next two weeks off to relax, be with family and brainstorm ideas for Wee Folk Art's future. We will be "around" and monitoring emails and comments, but enjoying a little R & R 🙂
We hope everyone is surrounded by loved ones this Christmas, and that you and your families experience the peace and joy of the Season.
Blessings…
Kimara and Michelle