Want to make your Seaside Gnome House look a wee bit more coastal? Try adding a few cork buoys to give color and authenticity to your house!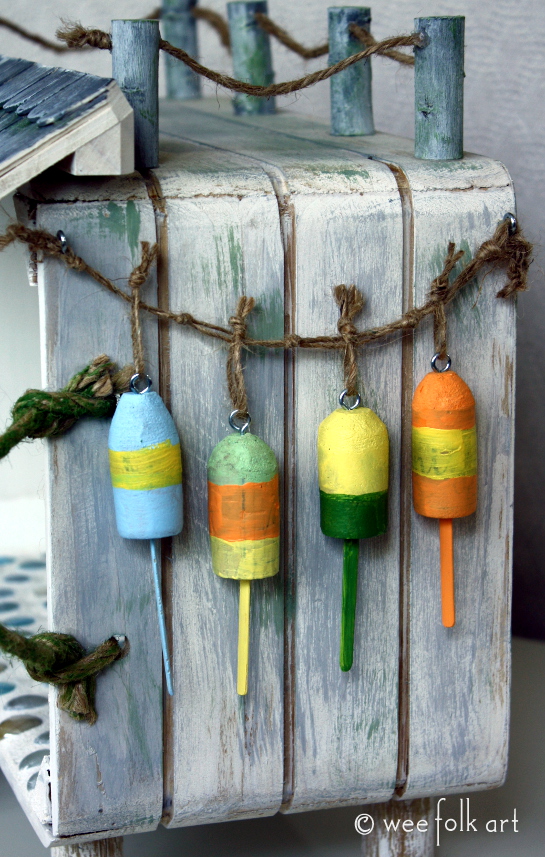 It's hard to be on the Eastern Seaboard without seeing buildings decorated with buoys. Although Kristoff frees his lobster friends from these traps, Caleen thinks they are so pretty that she has added a few to their house. Made from recycled wine corks and coffee stirrers, these cork buoys are a breeze to make and add an authentic look to our Seaside Gnome House.
---
Cork Buoys Materials:
recycled wine corks (save your own or you can get inexpensive bags at Amazon.)
recycled wooden coffee stirrers (I bring home my sticks from Panaeras)
screw eyes (We got ours from Home Depot)
paint
twine
Cork Buoys Directions:
Using a dremel, shape your buoys. I shaped the top of the cork. Leave the bottom, the side that was in the wine, flat. FYI: I now use a cordless rotary tool from Dremel which can be found HERE. If you don't have a dremel you can shape with a crafting knife and sand paper. Make sure you leave a flat area on top to insert the eye screw. Don't worry about shaping them perfectly. Real buoys are rather crudely shaped!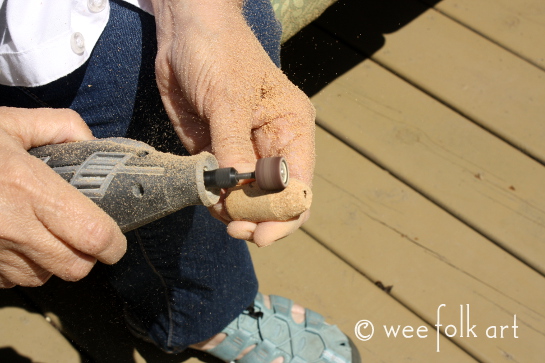 Using utility scissors… not your good ones!… cut your coffee stirrers into 2″ to 3″ pieces. Cut a point on just one side of the stick.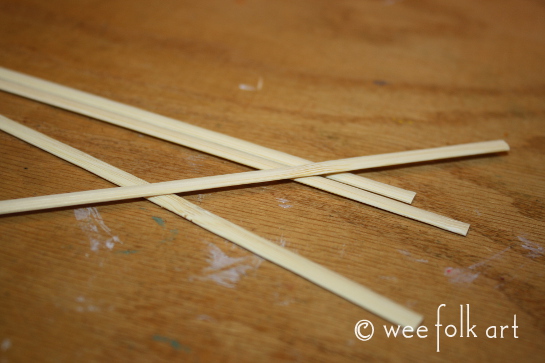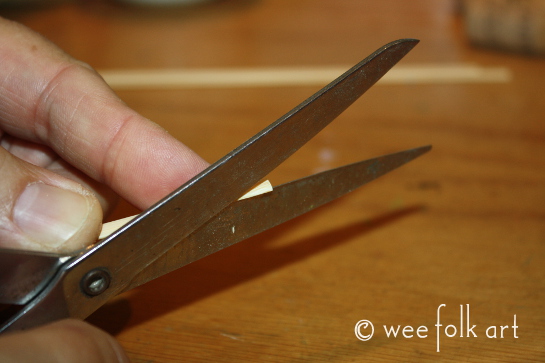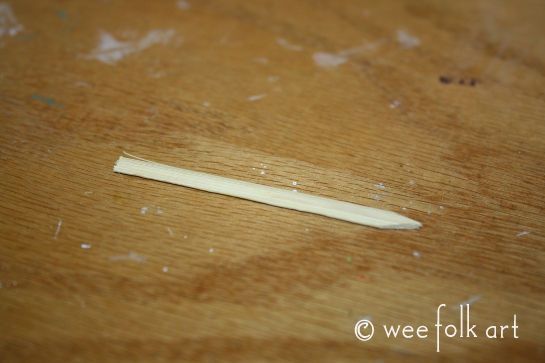 If you are strong and brave you can push the stick into the cork. Tim wiggled the point in the flat side of the cork then CAREFULLY pushed it in by placing the flat end of the stick against a table and pushed. NOTE: If I was doing this myself I would have drilled a hole in the bottom, insert the stick and glue if necessary.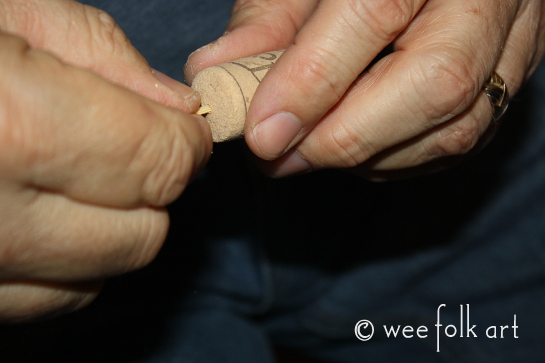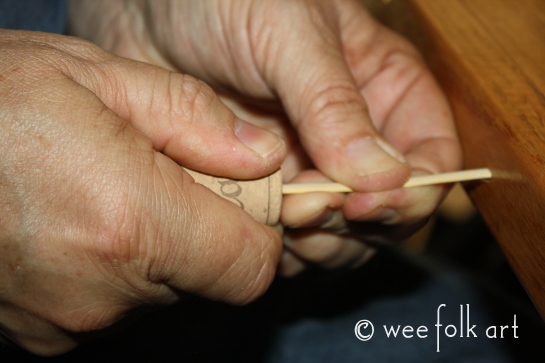 Using an emery board or sandpaper, round off the corners of the coffee stirrer.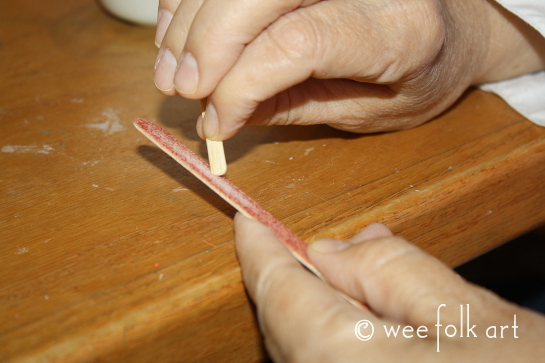 Before painting your buoys, you may want to jump online and look at some traditional buoys. Here's a photo from Visual Photos of many hanging on a wall for inspiration.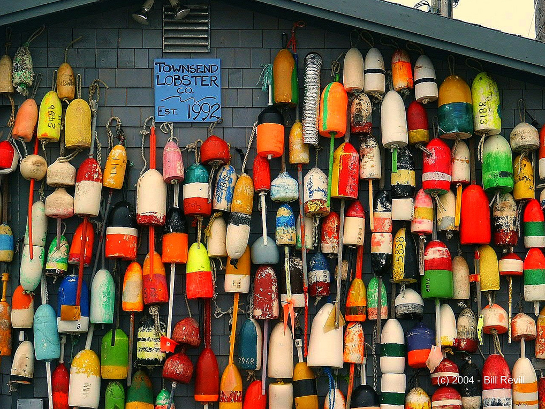 Gather your paints make each of the buoys unique!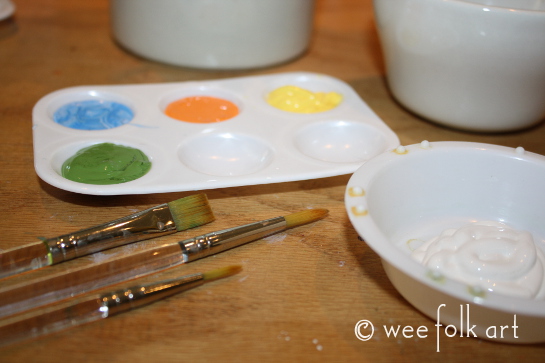 While painting the corks and the sticks, don't try to totally cover the writing on your cork. If some of the writing or design on the cork peeks through, I think it gives them a fun, "used" look.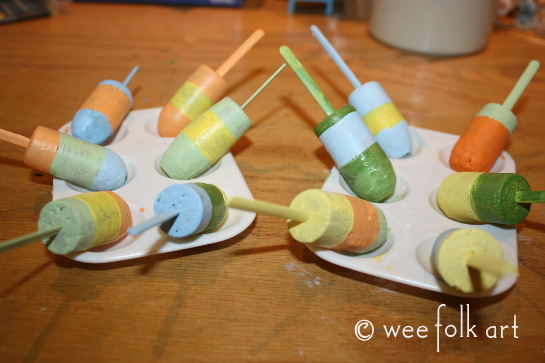 When they are dry, screw an eye screw in the top of each buoy. FYI… this would actually be the bottom of the buoy that is submerged under water 🙂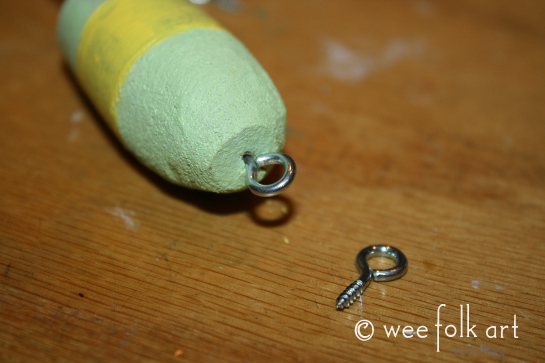 The buoys are now ready to use as desired. I wanted mine to hang off our Seaside Gnome House. I began by marking 1 1/2″ on the edge of my work table.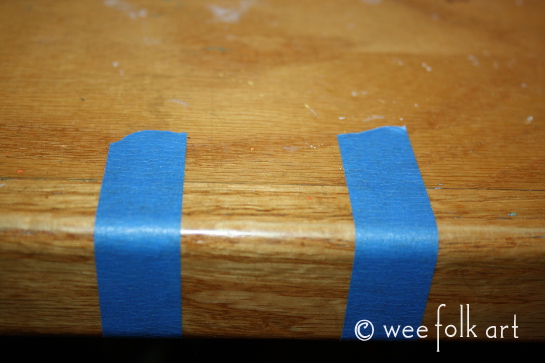 Tie 2 pieces of twine together leaving a 2 1/2″ tail.
Tie a knot every 1 1/2″ using the tape as a guide. I planned to hang 4 buoys on each side of our Seaside Gnome House so I created 4 sections.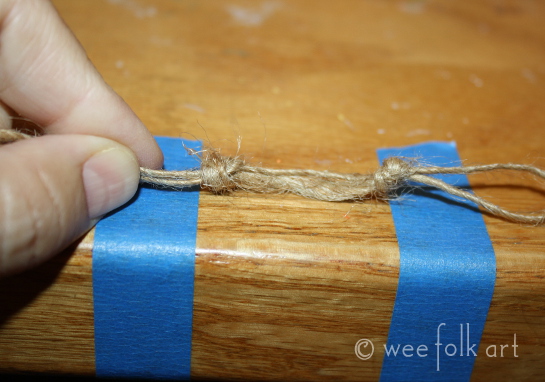 Drill small pilot holes near the top of your house, and screwed in 2 eye screws.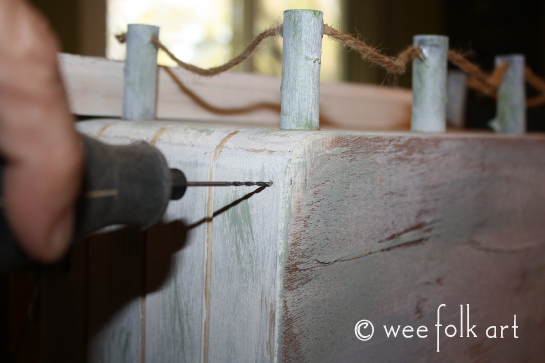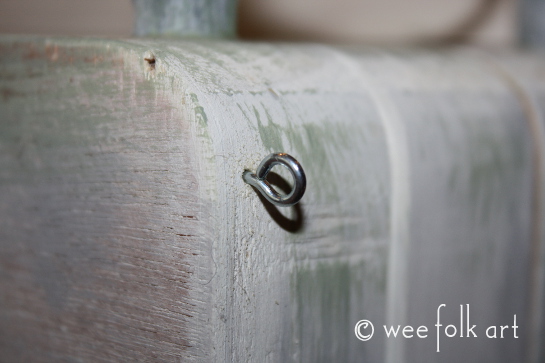 Tie the ends of your ropes to the 2 hooks.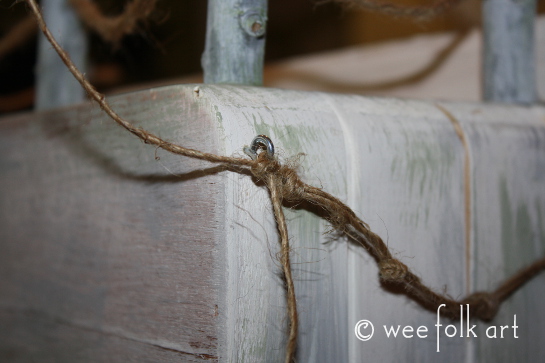 Thread a piece of twine through the eye screw of a buoy.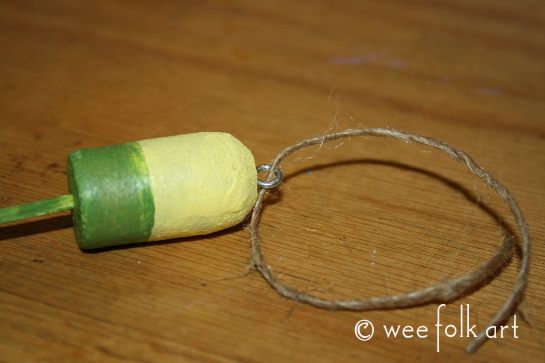 Place an end of the twine between a knotted section of the rope attached to your house.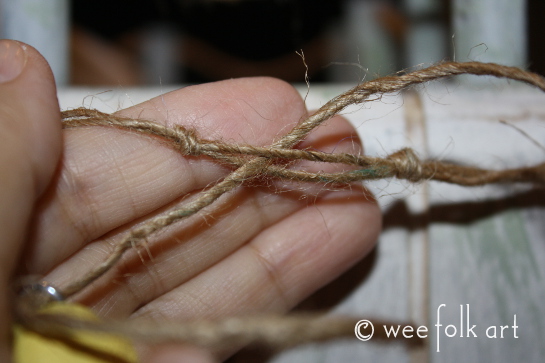 Tie the buoy to the rope.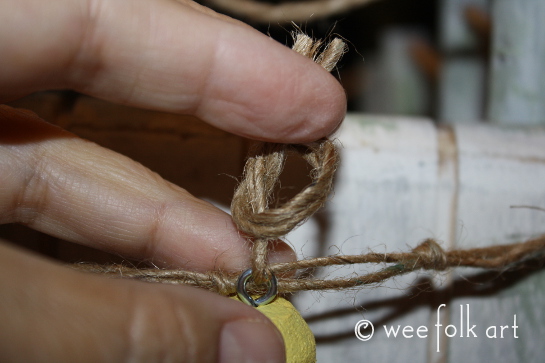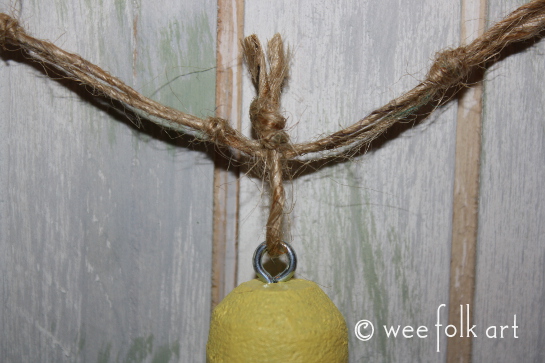 Add the rest of the buoys to the sides of your house and you are done!