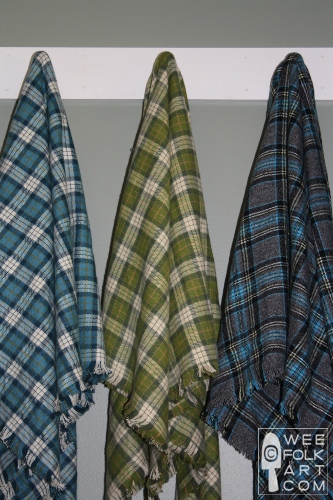 Self fringing shawls can be made from cotton or wools. Although I used cotton plaids, solid colors may be used too. This is a no sew project that can be done in under an hour. But be warned… they are easy and fun to make and the materials that are available are so beautiful you might just get carried away!
Finished Size: These shawls are square. The finished size will be approximately the width of the fabric you are using so they might be a 44″, 54″ or 60″ shawl. The directions are the same for them all.
Materials:
Cotton or wool plaids or solids. If using cotton, the fabric should be heavier like a wool.
Buy a length of fabric the width of the fabric plus an1/8 of yard. (If the fabric is cut evenly, you do not need the extra 1/8 yard.)
Directions:
1] Begin by cutting off the selvages. To make sure you cut a straight line, use the method "cut along a line" if you have a plaid or "pull a thread" if you're using a solid piece of fabric. Directions for these 2 methods can be found in the tutorial Straightening Fabric Grain.


2] Straighten one crosswise edge using "cut along a lin or "pull a thread" method mentioned above.
3] Measure the width of your fabric after the 2 selvages are cut off. Now, measure the same distance from the straight crosswise edge you just created to the bottom of the fabric. Cut the fabric off at that point using the "cut along a line" or "pull a thread" method.
4] You should now have a square of fabric.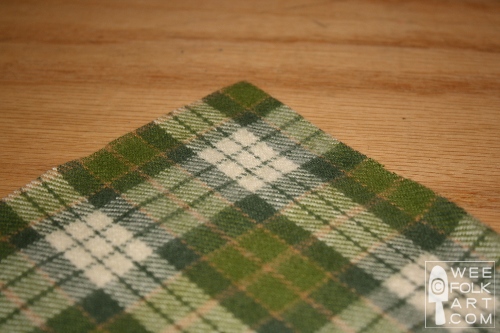 5] Remove 3/4″ of threads from each of the 4 sides.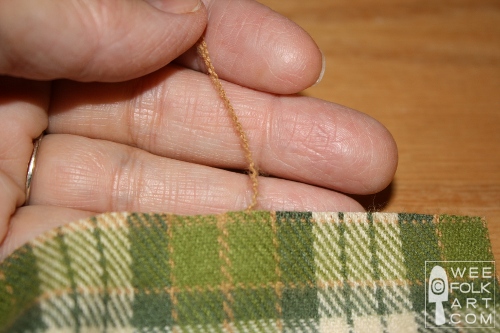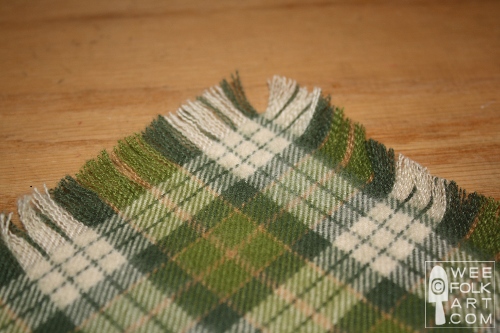 You are done. Wasn't that easy?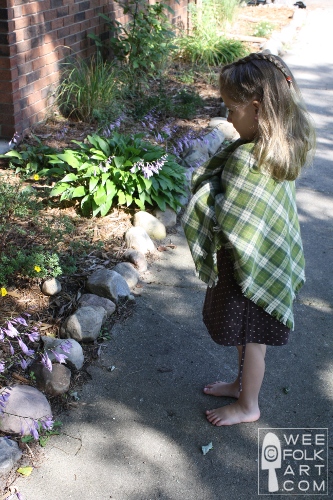 BTW: Don't throw away the threads you pulled off your shawl. Put them in the woods in the fall for animals to take into their winter homes, or save them for the spring, drape them on branches, and the birds will collect them for their nests! It's always wonderful to discover nests with pieces of fibers in them! I know the animals send their thanks!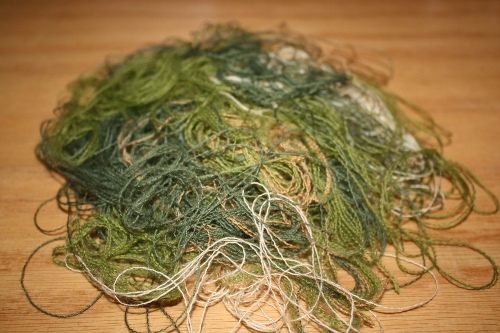 Note about patterns: We are sharing patterns we have designed and made for our own children, families and friends. Every effort is made to share information in a clear and accurate manner. We offer preemptive apologies for any mistakes that may be made. Please let us know via comments or emails if you stumble upon a mistake or if you encounter directions that leave you scratching your head! We will rectify the situation as soon as humanly possible!
https://www.weefolkart.com
Copyright © Wee Folk Art 2008 – 2009. All rights reserved.
All photos, text and patterns are copyright protected. You may not copy, reproduce or redistribute any material found on WeeFolkArt.com without written permission.