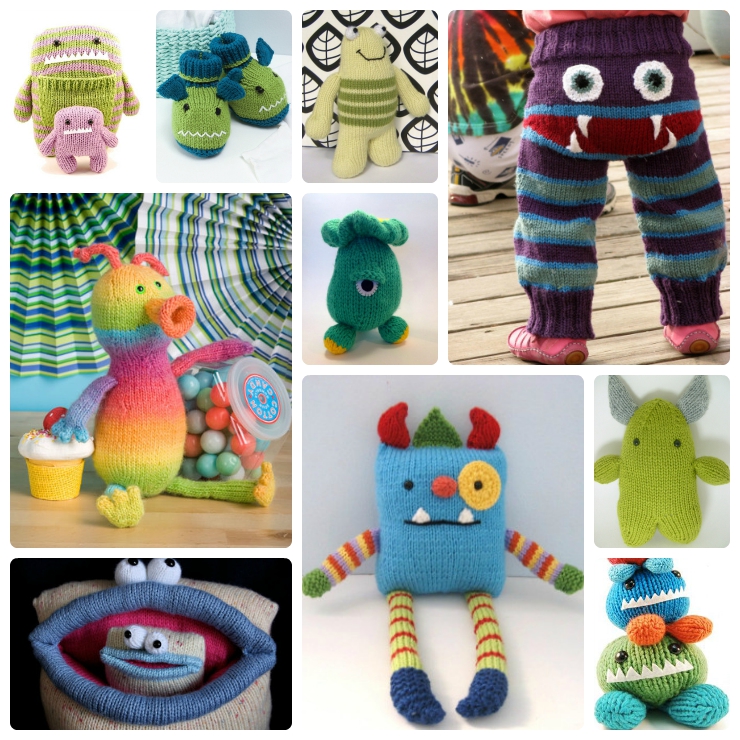 Not every child seeks out cutesy dolls or adorable stuffed animals as their lovies. Many children love to take a walk on the "wild side", and when they do, always nice to have a lovable monster to accompany them. Below are knit patterns for creating friends for your own favorite wee monster. Most of these patterns need to be purchased, but there are a couple that are free. Also, at the bottom of the page are links to a few books with adorable knit monsters. Enjoy!
And, of course next week I will share a bunch of crocheted monsters. Fair is fair, right?
You can now find the Crochet Monster Patterns HERE.
---
The pattern for this colorful monster is available as a download from Amy Gaines on Craftsy for $3.00. Cute down to his pom pom nose!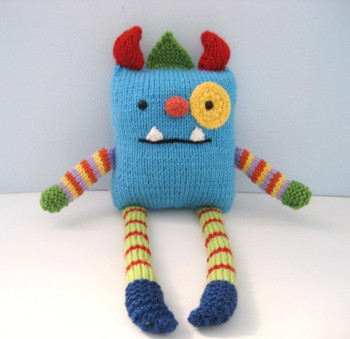 ---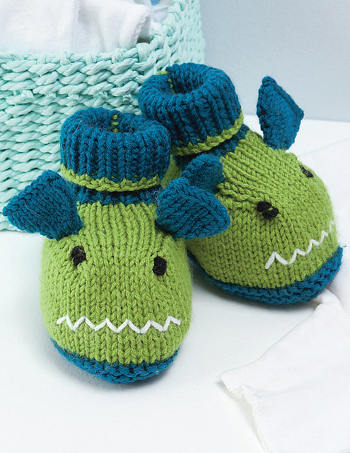 ---
I love the Monster Bum longies! There are several of these patterns floating around and this one is by Hrönn Jónsdóttir and the pattern is free.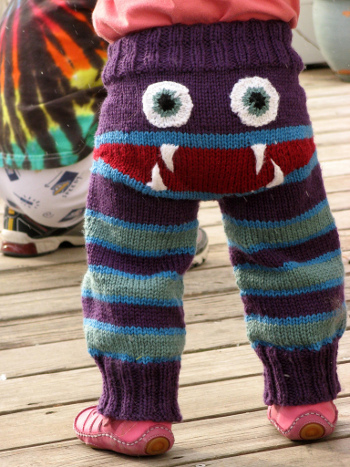 ---
I've shared a few patterns from Rebecca Danger. How can I not? She's the queen of adorable monsters. Although she sells most of her patterns, she does share these sweet little Monster Chunks on her blog Rebecca Danger. Note: you will find the link for the free pattern in the right column of her blog.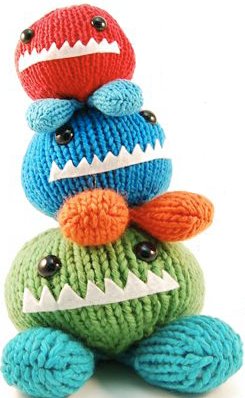 ---
I'm thinking this little monster would be a great best friend! The pattern is available for free from Pockets and Parking Garages.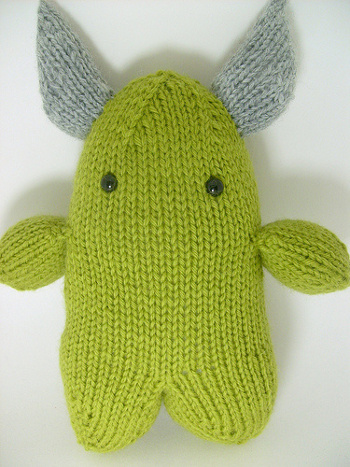 ---
What a perfectly sweet little baby and momma monster. This pattern can be purchased on the DangerCrafts Etsy shop for $6.00. I believe it is also one of the monster's in Rebecca Danger's book The Big Book of Knitted Monsters: Mischievous, Lovable Toys.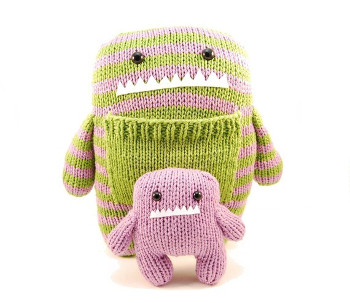 ---
This sweet little monster likes to travel in his mummy's mouth! Both mummy and babies have mouth pockets for hiding secret treasures. The pattern is available from ButterflyLove for $4.00.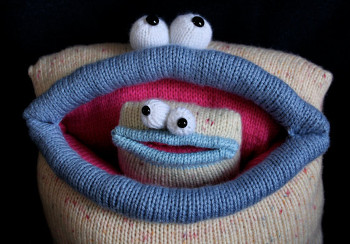 ---
This monster is too happy to be scary! You can purchase the pattern from Amanda Berry's Ravelry shop for 2.50 GBP, approximately $3.94.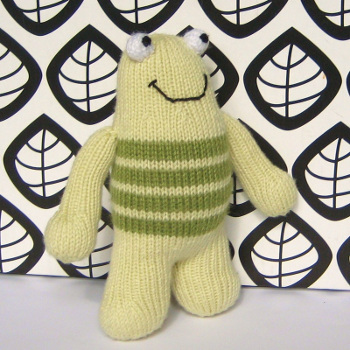 ---
The pattern for this unique little monster can be purchased for $2.76 at The Monster Den Etsy Shop.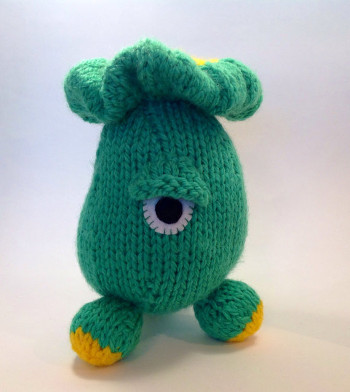 ---
Although technically an alien, this little guy fits in well with our group of lovable monsters. You can buy the pattern for $2.99 on Knit Picks.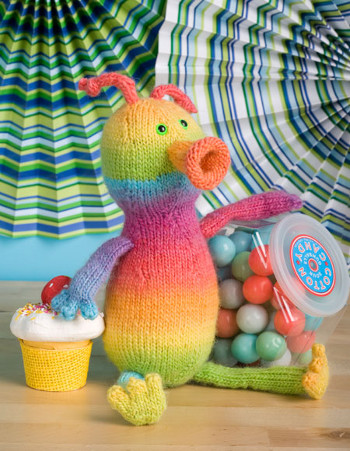 ---
Awesome Monster Books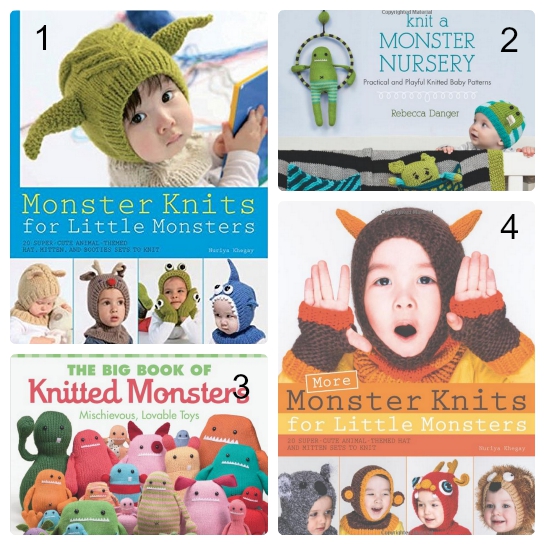 ---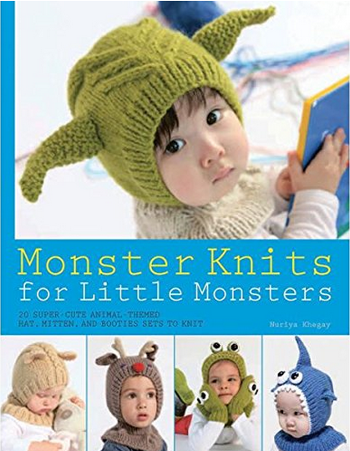 ---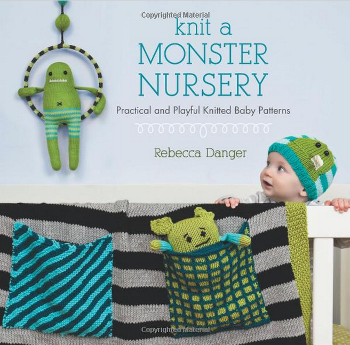 ---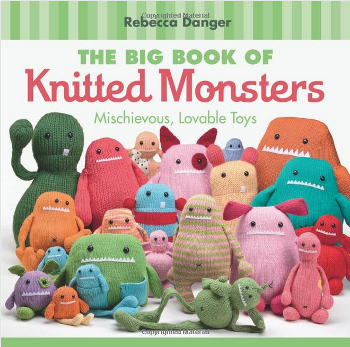 ---
---
FYI: WFA is an affiliate of Amazon.