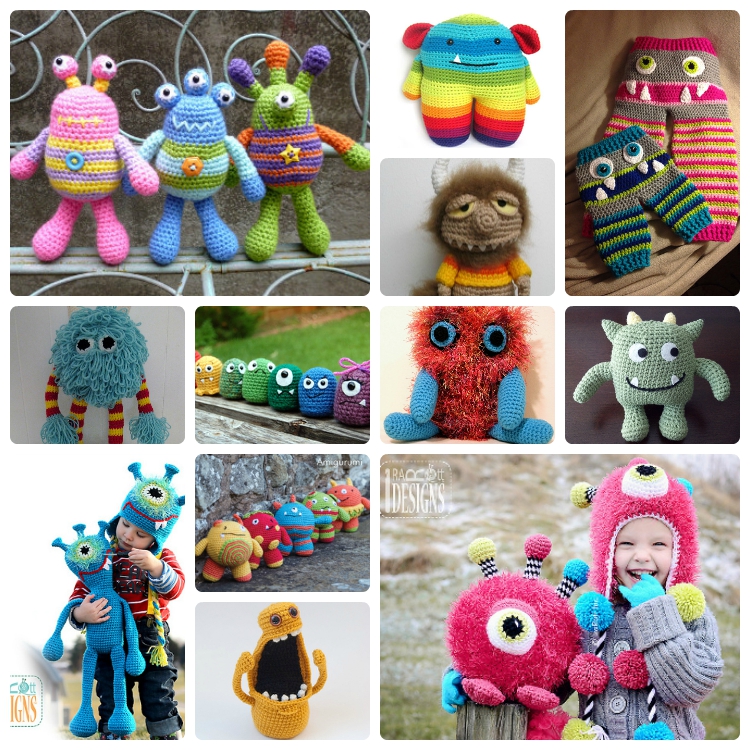 Last week I shared a post with a bushel of Knit Monster Patterns. Of course, turnabout is fair play and I couldn't leave all our crocheters in the lurch, so here is an adorable collection of crocheted monster patterns. Some need to be purchased and several of them are FREE. I hope you find one that calls to you!
The Knit Monster patterns can be found HERE. 
---
Whether you want your monsters to have 1, 2 or 3 eyes, these cuties will certainly keep their eyes… or eye on you. The pattern can be purchased for $5.00 from the Moji Moji Design on Etsy.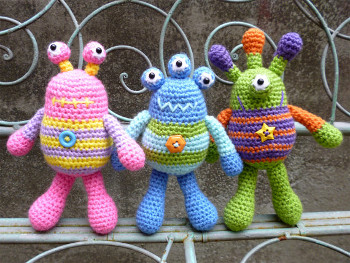 ---
This duo could be twin alien monsters! Purchase the Ira Rott pattern on Ravelry for $8.50.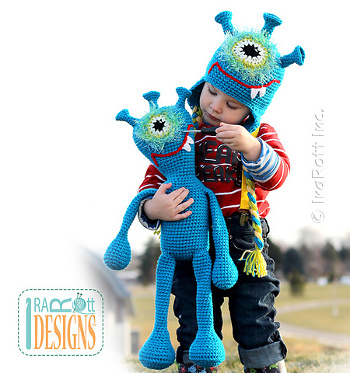 ---
Oh, Fuzz Monster, what big eye's you've got! This is a FREE pattern from befriendmantic's Blog 'O Crafts. Ready for a snuggle?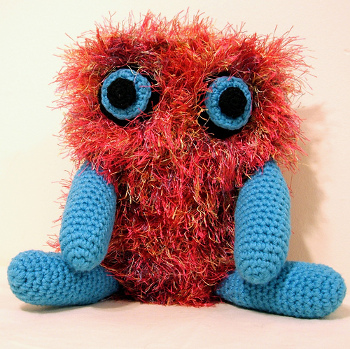 ---
The FREE pattern for this sleepy looking monster can be found on Amigurumi To Go. He even has a belly button!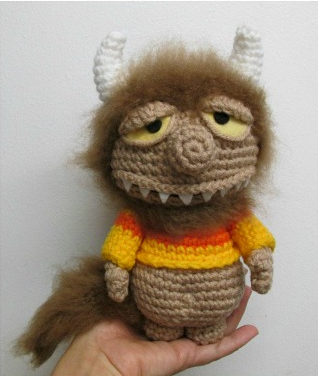 ---
These mini monsters will crochet up in a hurry! You can get the FREE pattern for these mini monsters on CRAFTY is COOL.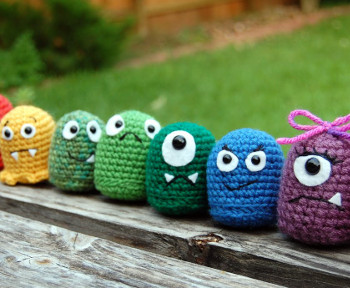 ---
I am loopy for this Little Monster designed by Julie Lapalme on Ravelry. You can purchase this pattern for $2.50.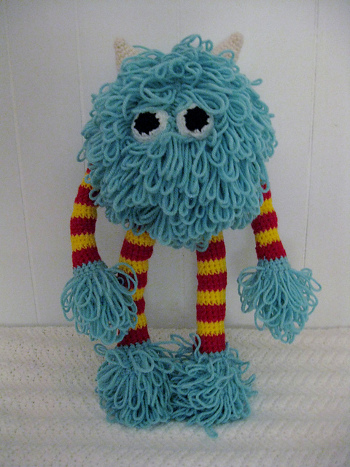 ---
Here is another adorable hat and monster toy set from Ira Rott. You can purchase the pattern on Ravelry for $8.50.
---
This silly screaming monster pattern by Karla Fitch can be found on Ravelery. The purchase price is $4.00.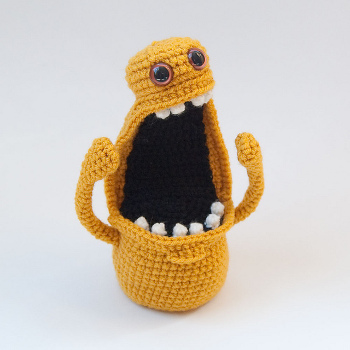 ---
This squishable rainbow monster designed by Stacy on Freshstitches can be purchased for $5.00.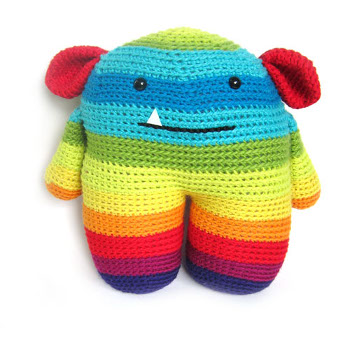 ---
I love these wee monsters. Each seems to have his/her own personality. This pattern can be purchased from Purplelinda Crafts for £2.50. If anyone finds a US distributor of this pattern, please share.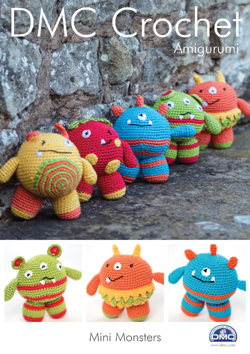 ---
Who wouldn't want to hug this totally huggable Hug Monster from Linda Salant on Ravelry? Plus, this is a FREE pattern. Yay!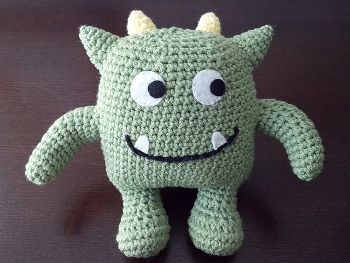 ---
What wee one wouldn't want to run around with a whimsical monster on their bum 🙂 This pattern is available for purchase for $5.50 from Chelsea Rich on Ravelry and includes sizes newborn to 5T.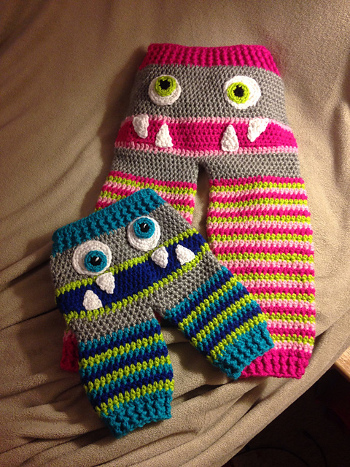 ---