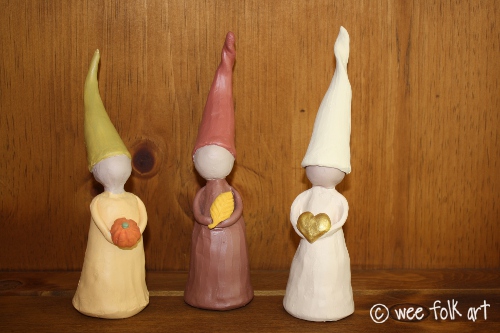 I've had a very busy week and Michelle has been doing a great job of holding down the fort. I do have a couple of things to share this week. First, a couple of weeks ago, one of our readers shared an Etsy shop with us on Facebook, specifically the artist's little Knowmes. (Thank you, Jessica)
Well… I fell in love with them and ordered 3. I just had to do a quick share. This week I am working on fall decorations, and these will make a beautiful addition to our Autumn Cupboard. Watch for more later in the week.
And, oh yes… if you'd like to take a look at the Etsy shop, you can visit Home Again Pottery HERE.
(BTW… before I get 100 emails… I bought the ceramic mushrooms at a street fair and I'm afraid I have no idea who the artist is! If they look familiar to anyone, please share. I know our readers would be interested 🙂