On a cold winter afternoon, there is nothing like snuggling into your favorite reading corner with a cup of hot tea and a snowflake inspired lap quilt. Enjoy a good book or surfing your favorite blogs while staying toasty warm.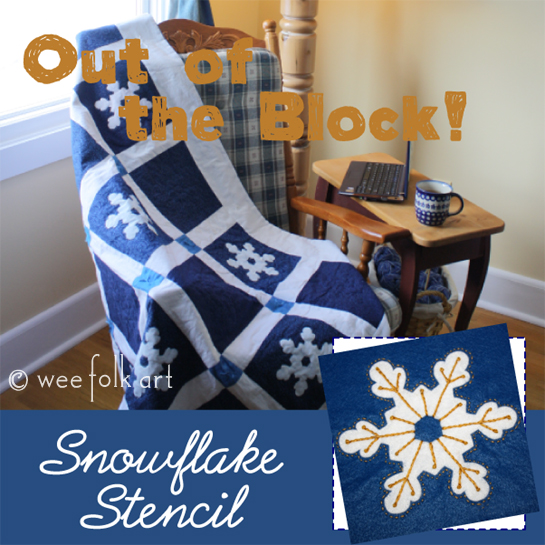 For a fun twist on a classic appliqued quilt we used Freezer Paper Stencils to create our snowflake designs instead of appliqued fabric. Once you learn this fun technique you will be using it to add your own personal touch to all kinds of fabric items… from t-shirts to tote bags. We will be using it to create the 12 snowflake squares needed for the Snowflake Lap Quilt.
Next week we will share the freezer paper stencil technique and directions for making your very own Snowflake Quilt.
Click Here for the Snowflake Applique Block
Click Here for the Snowflake Stencil Directions
Click Here for the Snowflake Lap Quilt Pattern