Easily turn our Autumn Harvest Pumpkin applique into a Halloween Jack-o-Lantern applique.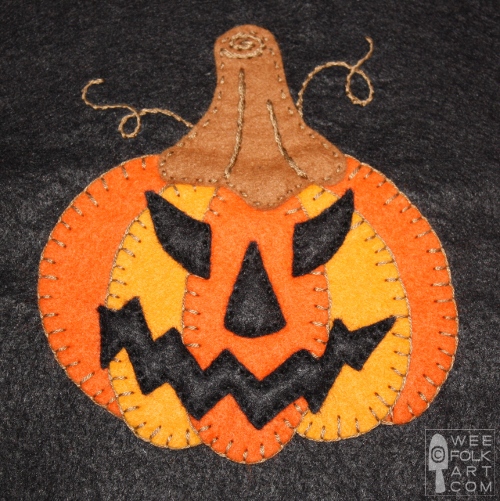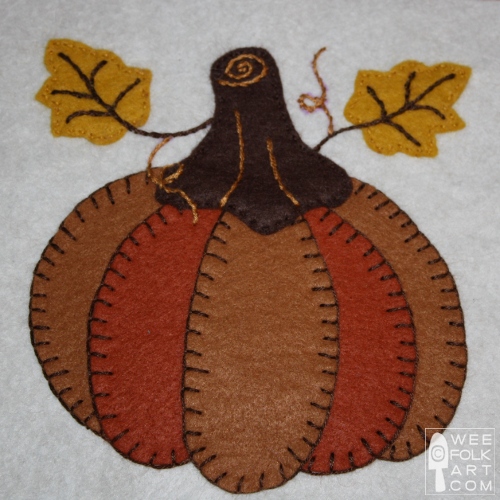 You have heard us often talk about the many uses for our applique blocks… that's why we create so many of them. We've talked about enlarging them, reducing them, turning them into wood, stuffies, stencils or cross stitch. What we really haven't talked about, though, is how colors can dramatically change the look of the design.
I designed a basic pumpkin applique pattern, and through the use of color, (and a bit of "flair") gave our pumpkin design two completely different looks. One is perfect for spooky Halloween decorations and the other for your autumn Harvest Decorations.
Our Jack-O-Lantern applique pattern almost jumps off the screen, with it's vibrant oranges set against the drastic black. It "screams" Halloween night! But if you then, work the same design out of rust, browns and golds, and our harvest pumpkin applique is warm and inviting… like a Thanksgiving dinner with loved ones! Playing with applique felt colors is a rather a fun experiment in color, don't you think?
Pumpkin Applique Patterns
As always, the pumpkin applique was designed for a 6″ x 6″ block but can be enlarged or reduced to meet your needs. The Pumpkin Applique Block can be found HERE. Enjoy!
The pumpkin applique pattern includes several sets of Jack-O-Lantern mouths, noses and eyes in our directions, but if the "spirit" moves you, design your own, just like a real Jack-O-Lantern.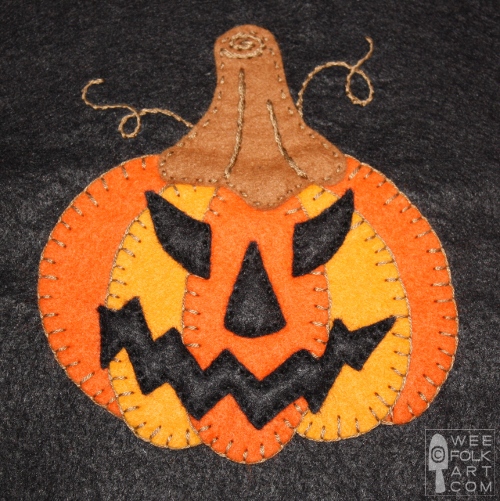 The harvest pumpkin would look great enlarged and appliqued to the front of a holiday apron using small print calicos. Or, reduce the pattern, and applique the pumpkin onto napkins. Lots of possible uses!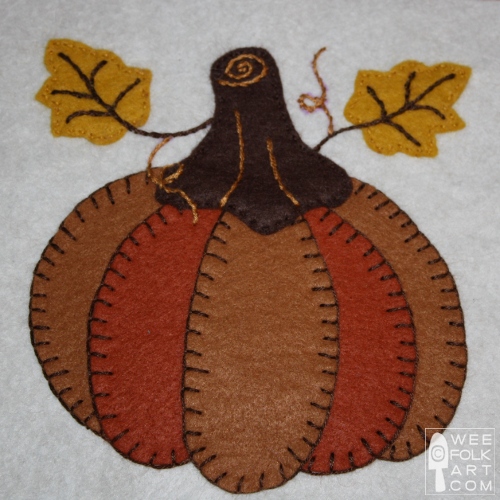 We would love to see how you use the pumpkin pattern. If you have made something with this pattern, consider sharing it with us by adding a link to your project in the comments.