This weekend we are excited to be working with Sarah's Silks to offer our readers another awesome give-away. My children have "grown up" draped in Sarah's Silks. They have been a part of their dramatic play, turning every day children into knights and fairies. They've added rivers to the gnome village, ponds for ducklings and starry nights to play areas. They've decorated their rooms, lined baskets, and made Boho head scarves, just 'cuz.
Although the wee ones are getting older, silks are still important to them. Fairy is a dancer. Much of her free time is spent moving to music. She takes 8 individual dance classes. She LOVES dancing! And, with just a wee bit of effort… and truly… this is a super simple project, 2 Sarah's Silks can be turned into a lovely dance skirt. Make sure to visit Sarah's Silks to see all the possibilities, then gather together a sharp needle, a little thread, a piece of elastic, and tah dah a skirt fit for a growing "Fairy" dancer!
Materials: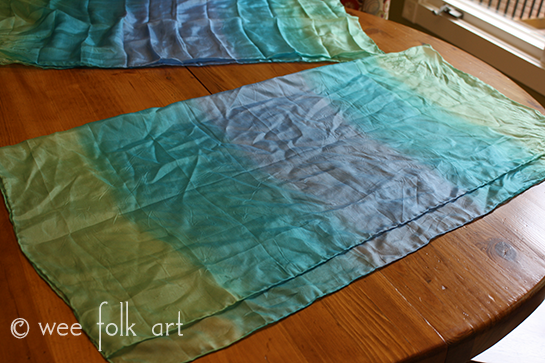 To create a Fairy Skirt, fold over the silk leaving a 2″ overlap at the bottom edge. This will give a tiered look to your fairy skirt.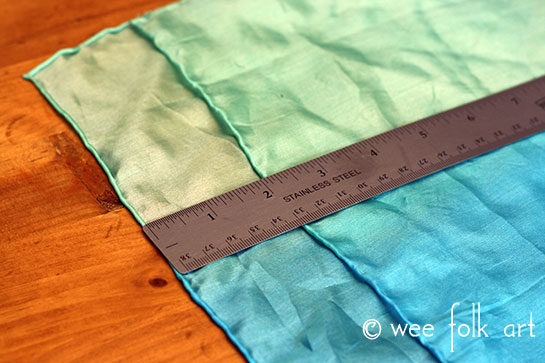 At the other end where the fold is, use a very sharp, small, fine point needle to sew a simple running stitch to create a waist band. Stitch a straight line across about a 1/2″ from the fold. We did not pin the silks in place to avoid leaving holes in the silk. This is an "ish" project and slight variation won't matter. Just keep the silk laid out flat on your work surface while stitching.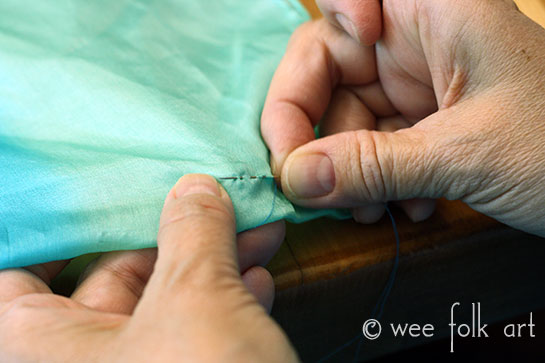 You can create several stitches at once, filling up your needle. Every couple of inches you can do a backstitch to help secure the seam.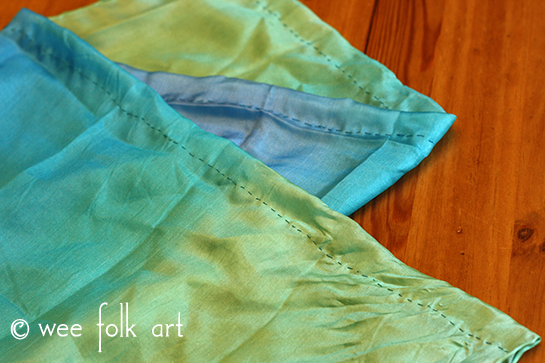 When the first is done, do the second silk to match.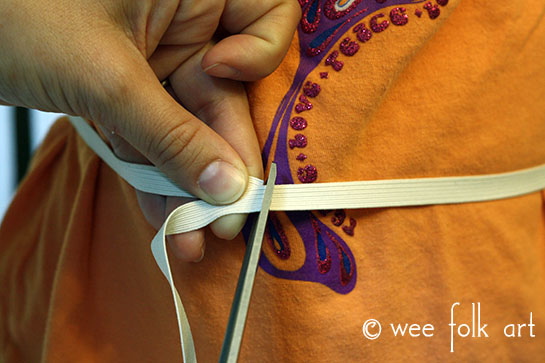 Measure the elastic for the waist band and cut to fit exactly. You can either measure your child's waist and then measure the elastic… or even easier, just wrap the elastic around your child's waist and cut.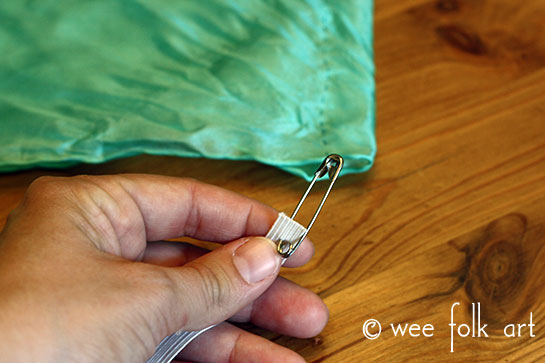 Use a safety pin on the edge of the elastic to help thread it through the waist band.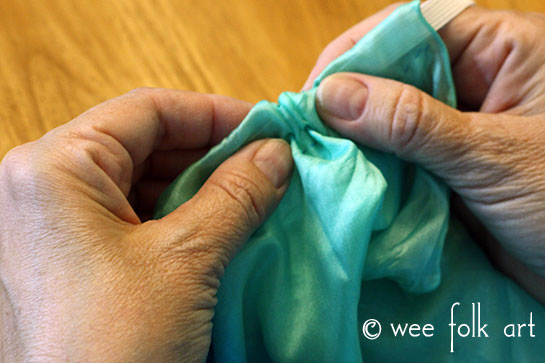 Feed the elastic through both pieces of silk side by side to create one full skirt.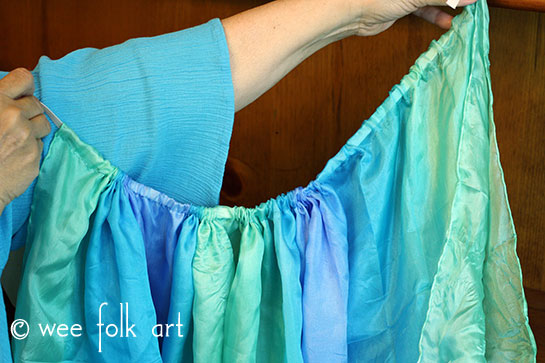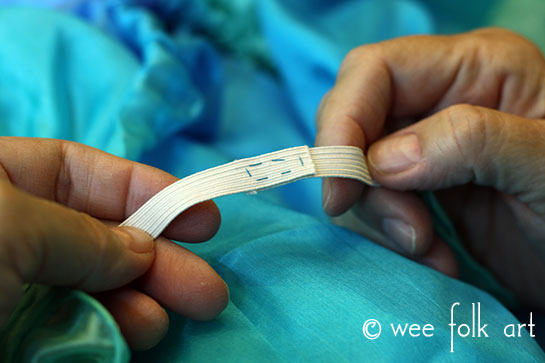 Overlap the edges of the elastic about an inch and sew together. Be careful not to twist the elastic band.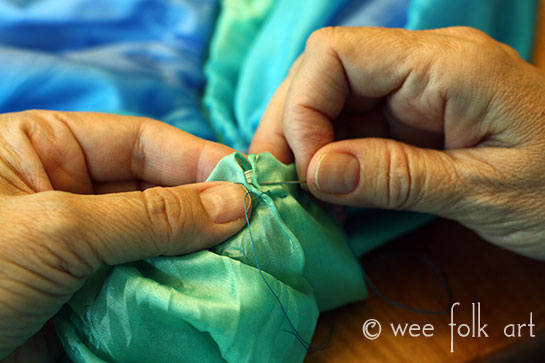 Slide the sewn elastic end toward the middle of one of the waist bands to hide it. Then, use an over stitch to sew the two silks together where they meet in the waist band. This will stop the silks from sliding apart and exposing the elastic band. If your silk is very wrinkled, like ours was, you can carefully iron out the creases with a warm iron (use a delicate setting).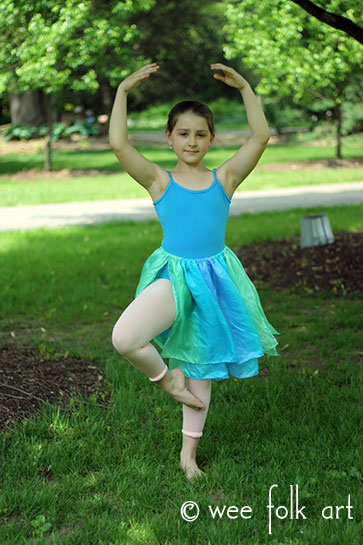 You now have a magical silk fairy skirt that even your more "grown up" fairies will enjoy!