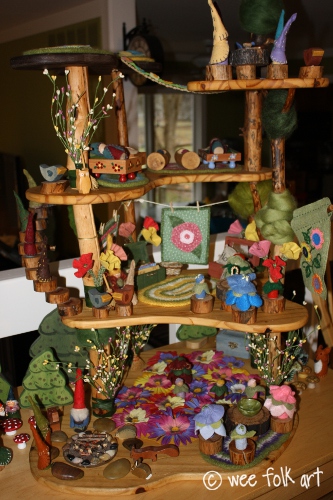 The gnome home is finally all decked out for Spring and our wee ones have been busy on adventures with our friends that dwell there. We thought we'd take you on a tour, floor by floor. (BTW… we are in the process making several ladders and an elevator to make getting around in the house easier 🙂
After cleaning and polishing all the wood, and tucking in roving for foliage, (see HERE) we lay down the rugs.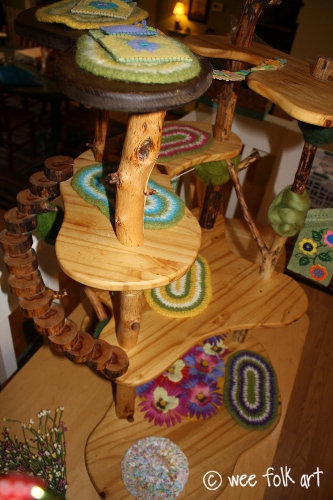 Next, using florist tape, we secure flowers to the branches.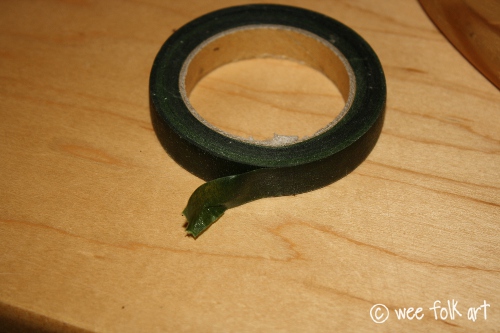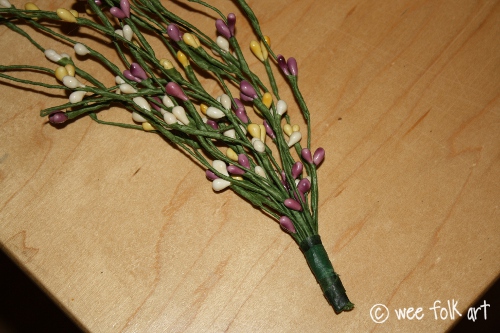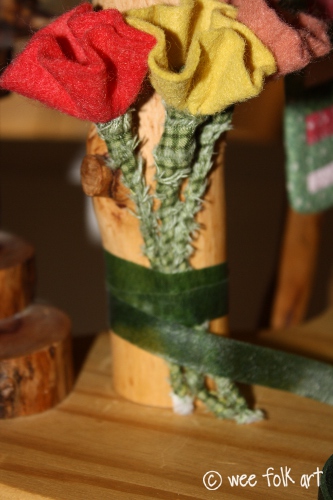 Level 5: Sleeping Under the Stars Deck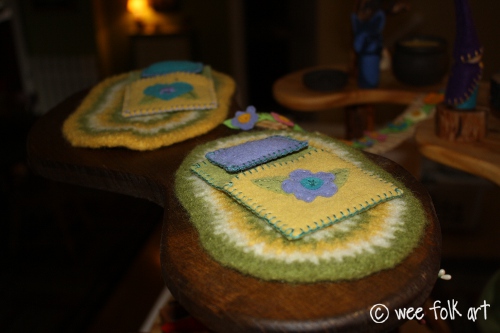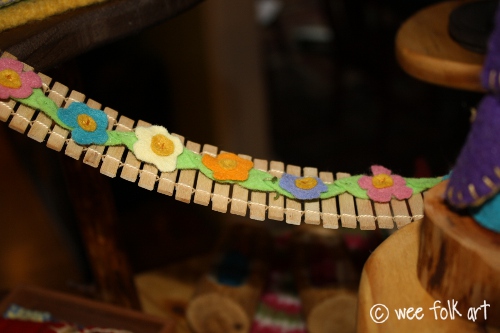 Level 4: Dining Al Fresco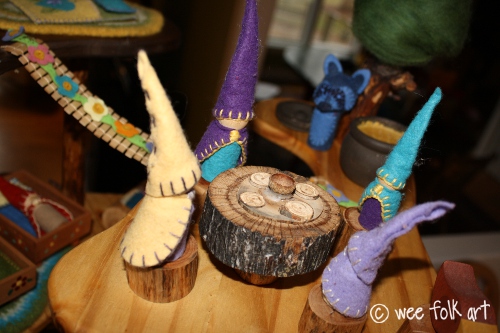 Level 3: Family's Co-Sleeping Chamber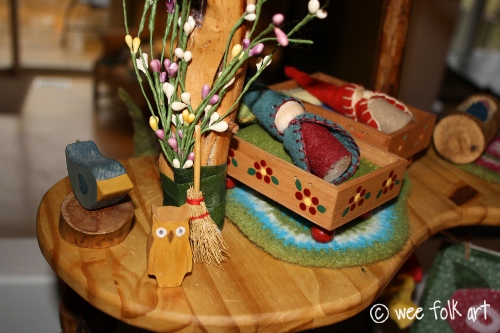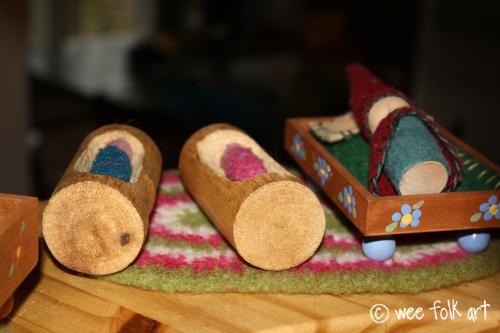 Level 2: Family Living Area and Kitchen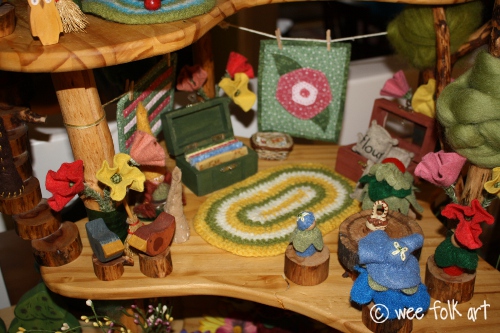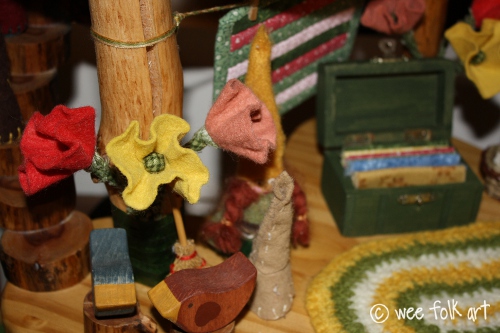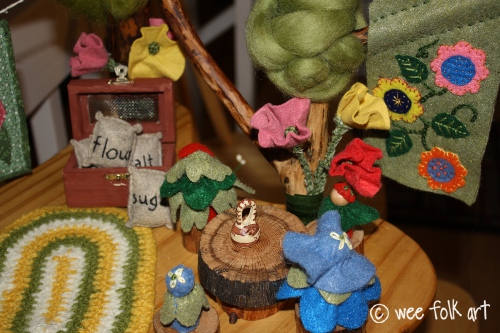 Level 1: Community Gathering Area