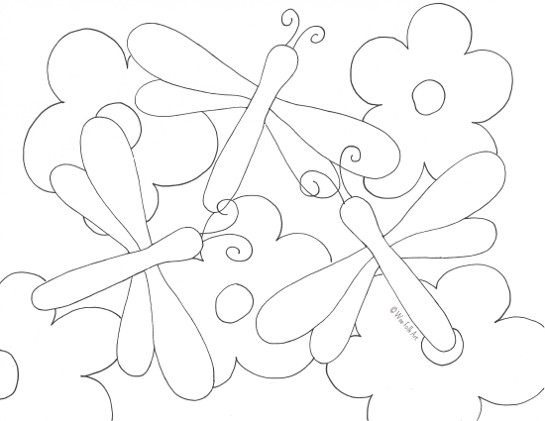 DRAGONFLIES AT PLAY by Kimara Wise
When fairies were created,
I think it's safe to say,
That someone watch the dragonflies,
Joyously at play.
They dance among the flowers,
The flit among the leaves,
Lapping up the dewdrops,
Like early morning thieves.
Their wings are iridescent,
They're delicate and fine,
Like oil upon the water,
Or silver in a mine.
But if you dare approach them,
They'll swiftly fly away,
These creatures are illusive,
And seldom ever stay.
Both fairies and the dragonflies,
Are lovely, gay and swift,
And every time I spy one,
It is a precious gift.
---
Our Dragonfly Coloring Page is based on our Dragonfly Applique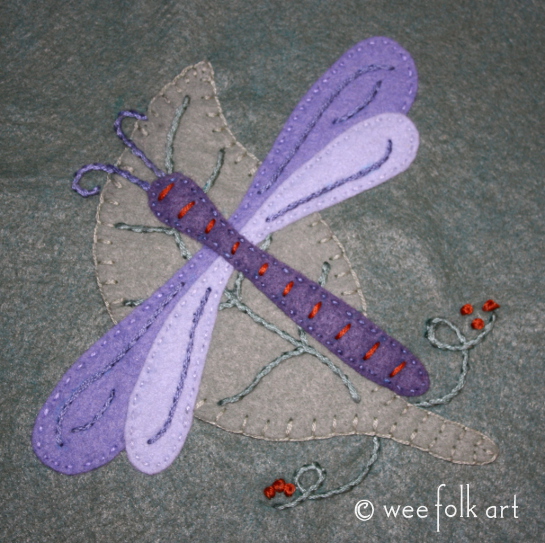 ---
The Dragonfly Coloring Page can be found HERE.
The Dragonfly Applique Block can be found HERE.
The June Applique Collection can be found HERE.
The Coloring Page Gallery can be found HERE.
---