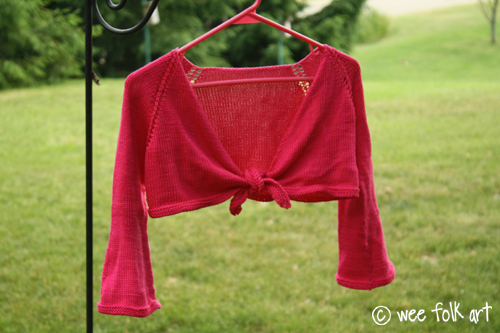 I just completed my first project from More Knitting in the Sun: 32 Patterns to Knit for Kids… a summer weight shrug for Fairy-girl, my little ballerina. It turned out adorable… but a bit big (sarcasm here). Huge is more like it. I really should have paid more attention to the finished chest sizes rather than just the size labels. Fairy is currently wearing size 6 in store bought clothing and they fit her just right. I like to size up sweaters a bit to make sure we get two seasons out of them so I cast on the size 8. Umm… well, yeah, she can wear it for a few years (3 or 4 possibly 😉 ). LOL. I have only steam blocked the edges to stop them from curling… I haven't blocked the sleeves yet and I'm sure they will grow quite a bit in length when I do.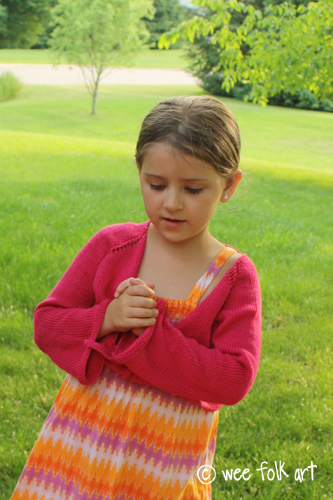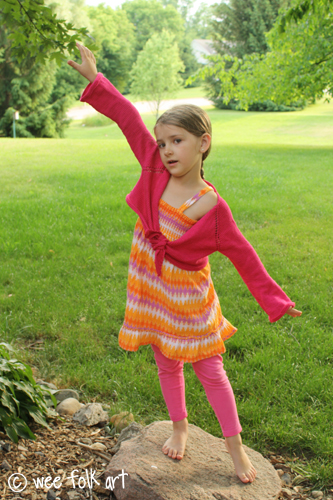 But sizing issues aside, this shrug turned out super cute. The pattern was easy to follow, came together pretty quickly and I love the bell shaped sleeves. If you would like to read more of my notes on this project you can check out my Ravelry page.
I must say I love this yarn, Cascade Yarns Ultra Pima. It is shiny, smooth and has excellent stitch detail. I didn't have any problems with splitting and it went a lot further than the pattern suggested. I expected to use 3.5 skeins and ended up using only 2 and a tiny bit of the third. I have plenty left to complete a second, smaller one or maybe the matching top.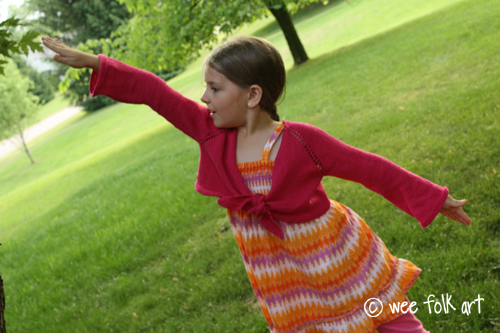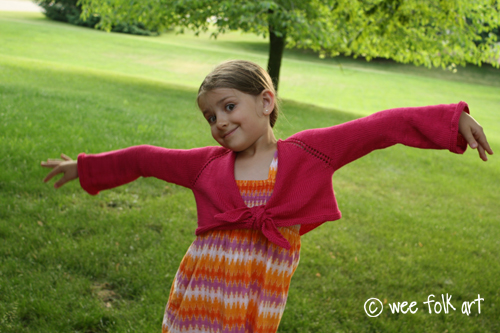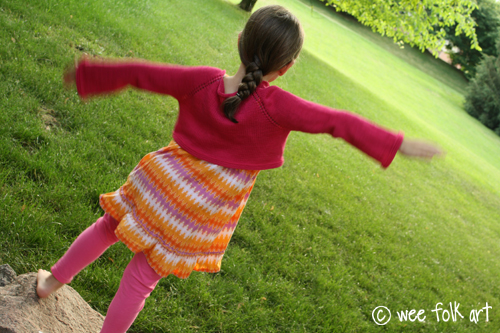 And just 'cause I haven't shared it yet… I had to add a pic of my little dancing stars from their recital last week. They both did an amazing job and had so much fun.