This past spring my SIL sent me a suprise gift… a gift card at Spoonflower. So cool! If you are unfamiliar with Spoonflower it is a site where you can upload your own designs and have your very own… totally original… fabric printed. Ahhh… the possibilities here are endless. This just so happened to coincide with our website revamping that I was doing. The two designs of course ended up melding and I am now the proud owner of several yards of totally cool Wee Folk Art Gnomey styled fabric.
After seeing my new stash, I'm sure you're going to want some gnome fabric of your own 😉 and guess what… Spoonflower now lets us offer our original designs to others. So you too can own some super sweet Wee Folk Art Gnomey Fabric. Just check out the Wee Folk Art profile at Spoonflower.
Large Tumbling Gnome Fabric (gnomes are about 5 inches tall on an off white background)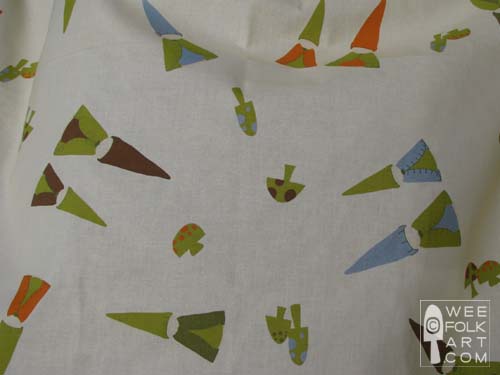 Gnome Stripe Fabric (gnomes are about 3 inches tall on the green mushroom print background)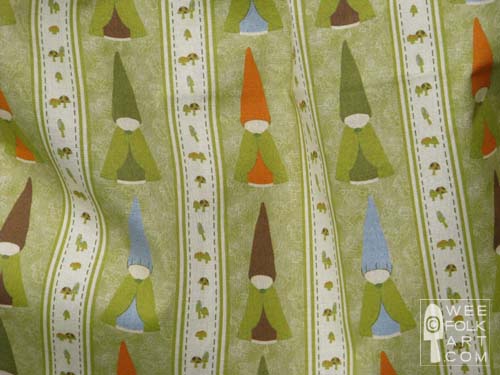 Green Mushroom Background Fabric
The fabric has been sitting here for awhile, begging to be turned into skirts for the girls. I finally couldn't say no any longer. They are the perfect fall colors. Here is Fairy's new skirt (BTW – the tights and poncho are from Children's Place). Her new braided barrettes matched beautifully too. Pixie's skirt is yet to come. AND I have something in the works FOR ME! Stay tuned.