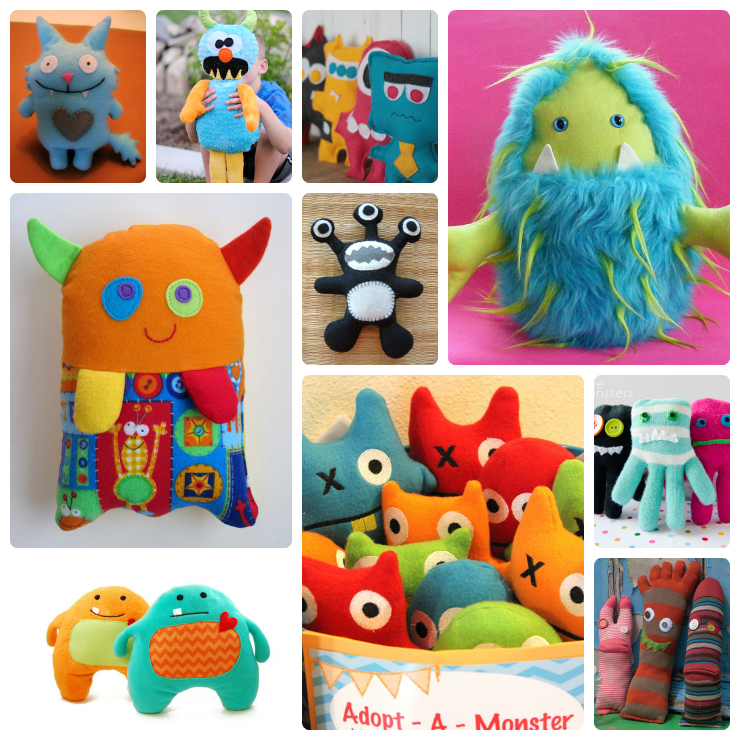 Nothing is better at keeping frighting monsters at bay like a friendly monster buddy. Over the past few weeks we have shared a host of monster friends. We did a showcase of Knit Monster Patterns and for our non-knitter friends we shared a Crochet Monster Pattern collection. Today, for all of you that do not knit or crochet, here is a group of sewn monsters. Whew! I think we can now put this whole monster mayhem to rest!
Most of these patterns are FREE, although a few must be purchased. Hope you find a monster that tickles your fancy.
The Knit Monster Patterns Can Be Found HERE.
The Crochet Monster Patterns Can Be Found HERE.
---
Doesn't this little guy look like he'd be a perfect snugly sleeping buddy? You can find the FREE tutorial on Crazy Little Project.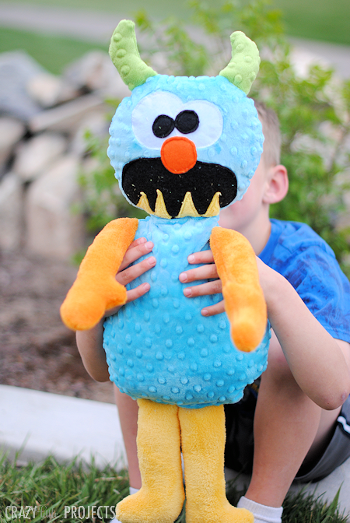 ---
I have become a massive fan of Danger Crafts. The pattern for 3 sizes of this totally squeezable monster can be purchased for $9.00.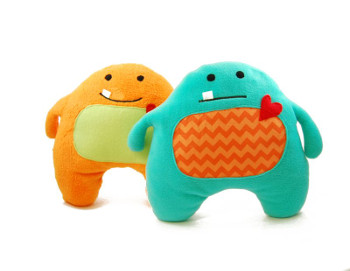 ---
Here's a pictorial tutorial from Nina Cuneo. Although there is no pattern, the pictures do a wonderful job of showing the creation of this little guy. Hopefully it will be inspiring.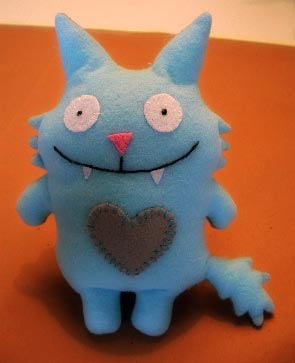 ---
Although this is a cute monster, I LOVE the fabrics that were chosen. You can buy the pattern for $6.00 on the Etsy shop My Funny Buddy.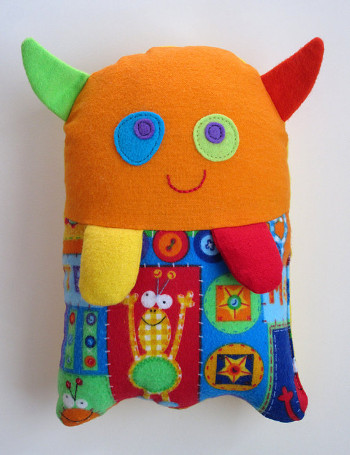 ---
Turn those orphaned gloves into cute stuffed monsters. The FREE tutorial is available on Craftaholics Anonymous.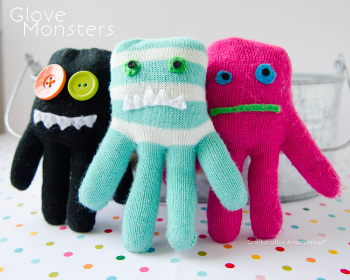 ---
This were originally created as party favors for a monster themed party. You can make up a bucket of your own using the FREE pattern and tutorial from The Home I Have Made.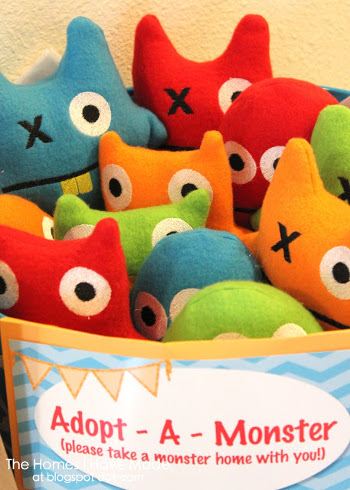 ---
Start with a basic egg shape and you got the makings of a trio of monsters. The pattern is available from Shiny Happy World on Craftsy for $9.50.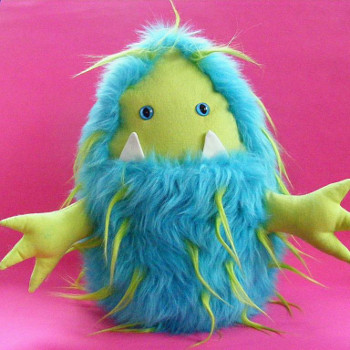 ---
Although there is a FREE pattern and tutorial from It's Always Autumn for making this simple monster, there is also an explanation for how your child can design their own monster that you can turn into a stuffie.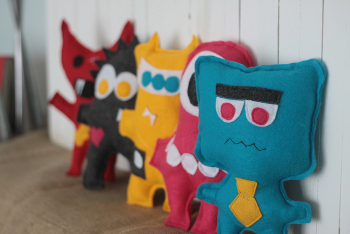 ---
Unfortunately, after I made up my sewn monster collage, I found that this pattern is no longer available. At least I couldn't find it. I found the pattern on Felt and know it was designed by Lisa Honey. If anyone knows where we can obtain this pattern please let me know and I'll include the info here. Otherwise, you can use it for inspiration 🙂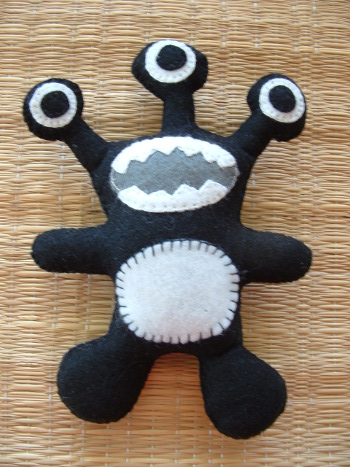 ---
Don't throw away those miss matched socks… turn them into silly monsters. Visit Fave Crafts for their free tutorial.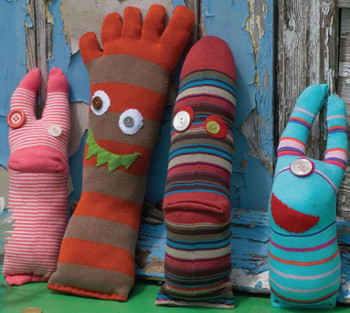 ---