The kids and I have had fun making our own watercolor painted fabric this week. We took ordinary flour sack towels and turned them into beautiful hand painted fabric squares that we are now been busily stitching embroidered leaf patterns on. There are many way to use both the watercolor painted fabric tutorial and leaf embroidery project.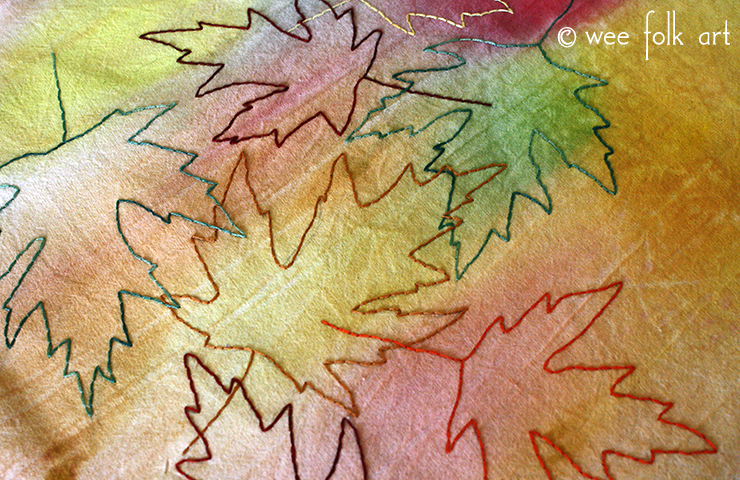 Watercolor Painted Fabric Tutorial Materials: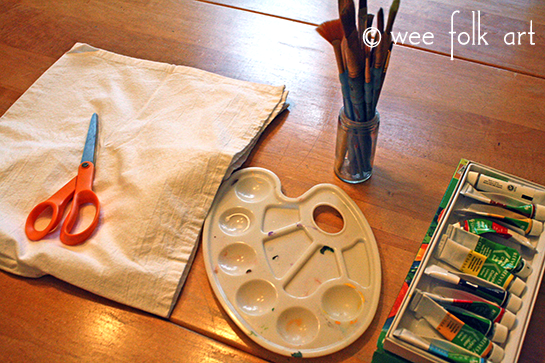 Watercolor Painted Fabric Tutorial Directions:
When painting, dying, or stenciling on fabric, you should always wash your fabric first. This removes any manufacturing sprays that may have been applied to the fabric and allows for shrinking.
Wet your fabric through and wring it out.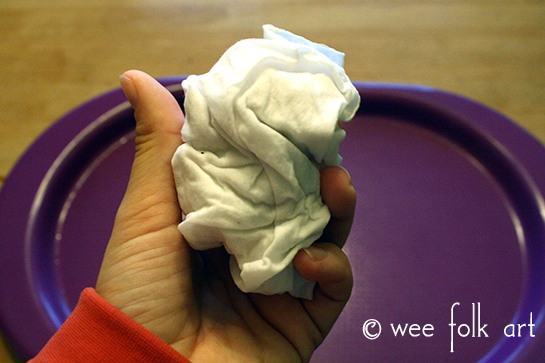 Lay the wet fabric flat on a protected work surface. The wrinkles will add texture to the painted fabric.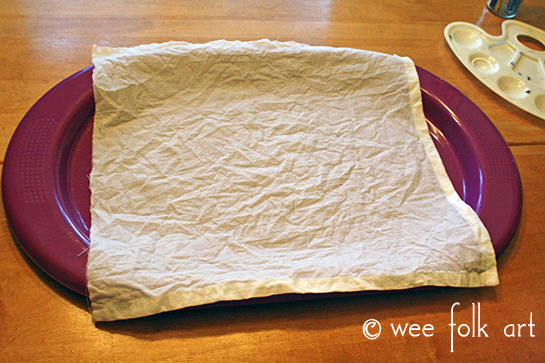 Squeeze some watercolor or acrylic paint from the tube into a paint tray. Add water to the painted and mix. You want a very runny paint without any thick globs of paint.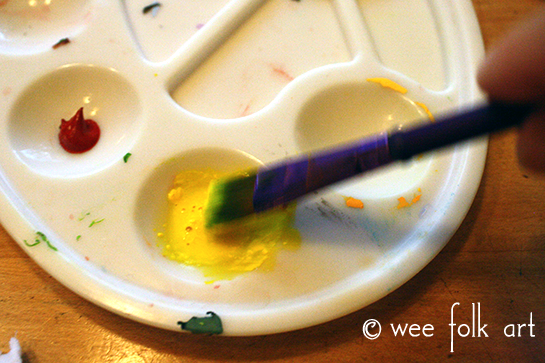 Paint on your fabric in a circular motion. Overlap the paint circles. Add more water to your fabric as needed to keep the surface damp. Drips and spots are great too.
Lay flat to dry to preserve your painting as you painted it, or hang it to dry to let the color run together more.
When your fabric is mostly dry, iron it flat. The heat will help set the colors. You may want to protect your ironing board and iron with extra sheets of fabric.
Fall Leaves Embroidery Project Materials:

Fall Leaves Embroidery Project Directions:
Collect leaves from the yard and lay them out on your fabric. Trace around the leaves to create a design on your fabric. You an overlap leaves, use different shaped leaves, or all the same leaf. Play with the shapes to create a cool design.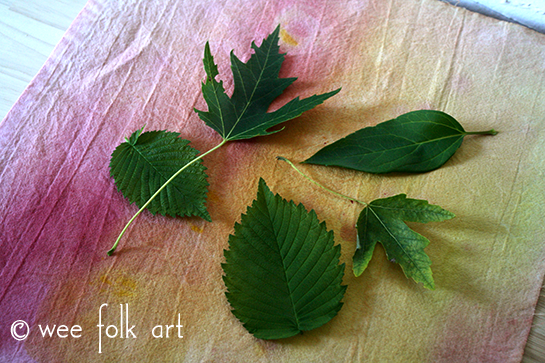 Use embroidery floss and outline the leaf patterns using a back stitch and two strands of embroidery floss.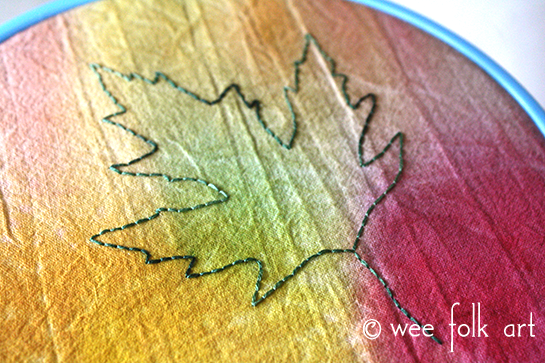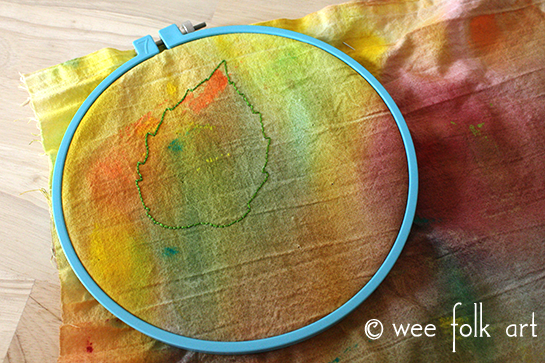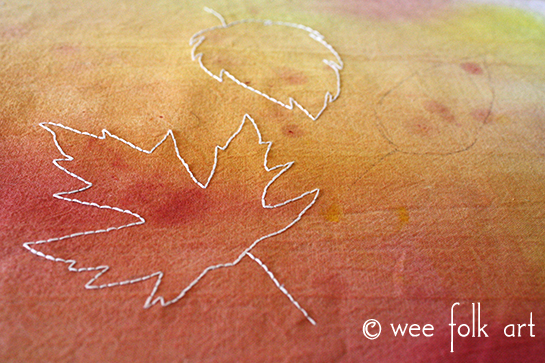 Add as many overlapping leaf shapes as you would like.
We haven't decided yet what we are going to do with our completed embroidered leaf fabric. I think we may make another Harvest Quilt as it has been years since we made our last one. It will be a great way to showcase everyone's work. This project would also make great pillow cases, napkins, or place mats/table runners. Be sure to share with us what you do with your watercolor painted fabric and leaf embroidery. Have fun!