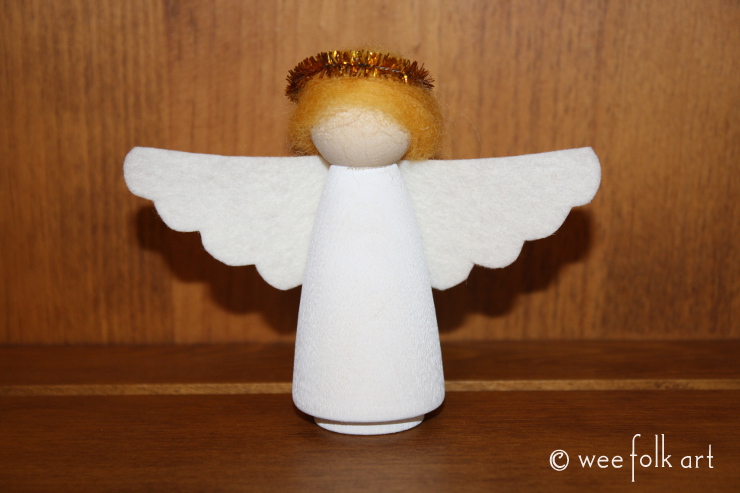 Hark the Herald Angels sing. Glory to the newborn king. Make a single angel or a Heavenly Host. Have them visit Baby Jesus at our Advent Nativity which can be found HERE or add a string and hang them as Christmas ornaments.
---
Materials:
3 1/2″ angel body for large angel (pictured) 2″ angel body for small angel
felt or paper
roving (optional)
pipe cleaner
craft glue
non-toxic paint
Gather together your supplies. You can get the pattern for the wings HERE.
Paint the body of the angel.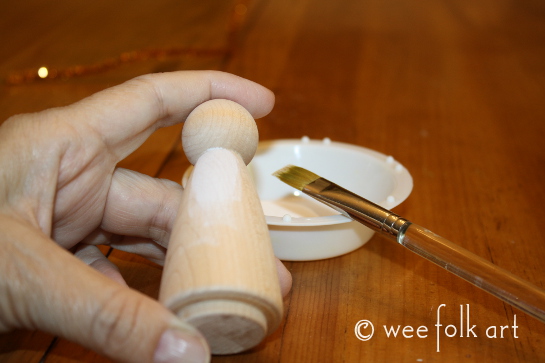 You can leave the head the natural wood or paint it. Here is a completed faceless angel. It matches the Nativity I made last year.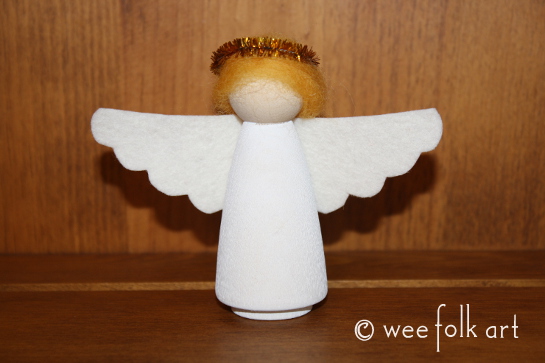 If you decide to add features, you can either leave the face the natural wood or paint the face a color. I painted my head because I messed up my first face 🙂 Both ways look nice. Paint the face using a fine tip paint brush or markers. For some tips and ideas for painting faces click HERE. Note: if you would like to paint hair on your angel do it now. If you would prefer to use roving, directions will be given later in the tutorial.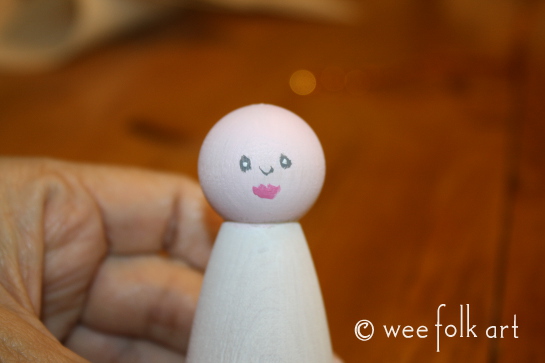 Cut out the wings. For tips on how to cut out felt click HERE. Instead of felt you can use card stock. You can also add glitter or other embellishments to the wings if desired.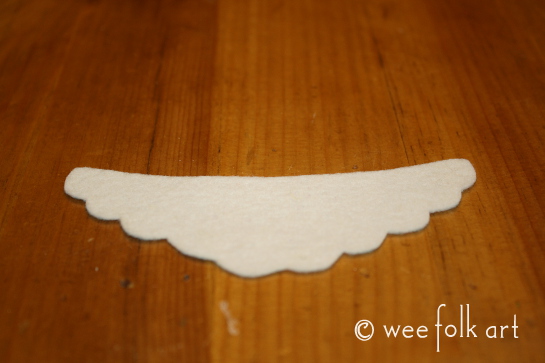 Run a line of crafting glue down the center of the wings.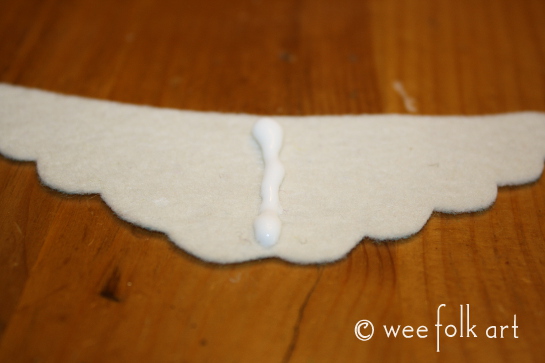 Place on center back and hold in place for a minute.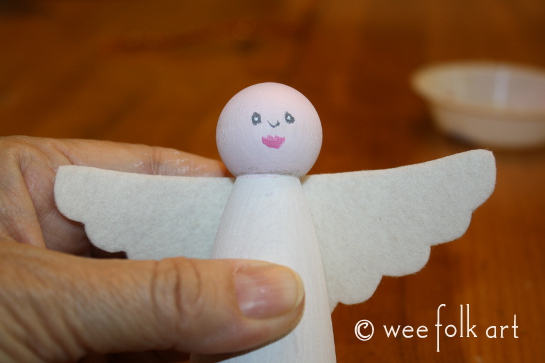 As far as adding hair you can either paint hair as stated above or add roving or even yarn hair. You can add any hairstyle you would like. I am including the directions for how I made our angels "up-do). Begin by pulling off a length of roving about the width of your baby finger.
Place craft glue on the head of the angel where you want the roving to stick.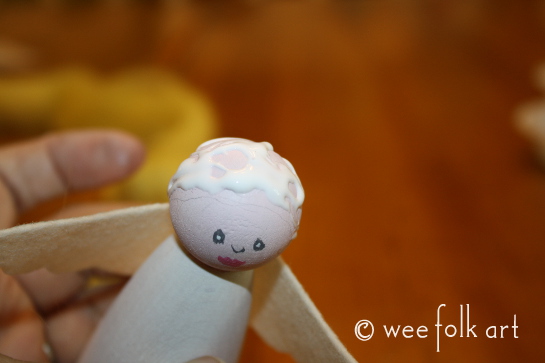 Beginning at the nape of the neck glue on roving in a circle manner.
When you get to the center tuck in loose ends. You may need to add a little dab of glue here or there to make sure the roving is attached.
Fashion your pipe cleaner into a circle that fits your angel's head. twist the ends around the halo to hold in place. Add several dots of craft glue and position on the angel's head on an angle.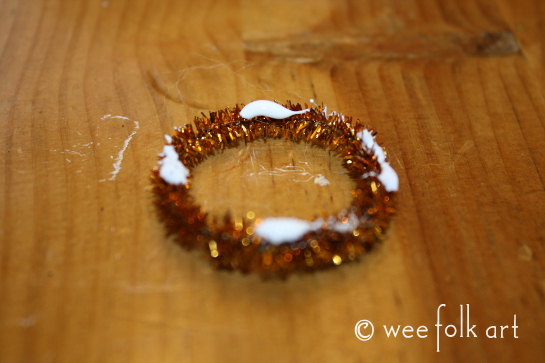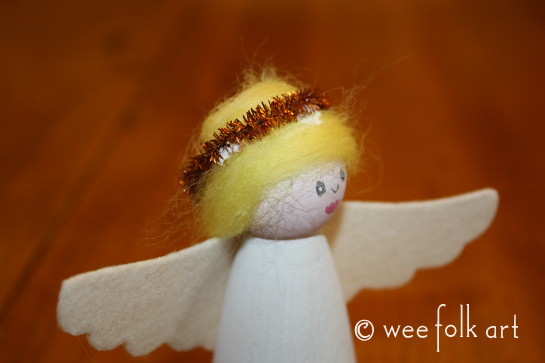 Your angel is now done.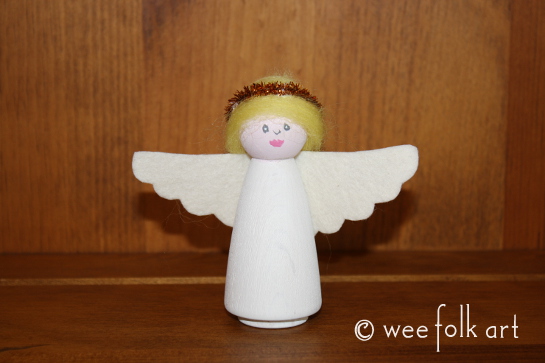 or
Create a heavenly host of angels to visit the Baby Jesus in his manger. You can find the tutorial for creating our Advent Nativity HERE.